Daily commuters at a train station in London recently got a sweet surprise when they found Lewis Capaldi singing his brand-new single. Lovingly known as the Scottish Beyoncé, the celebrated singer announced the new single "Pointless" on November 25th and also gave his fans a short 30-second preview of the song. The single was released on December 2nd. To hype up his song, even more, Capaldi decided to perform it on a piano in front of shocked commuters at the St. Pancras International train station in London.
The TikTok Videos
The video of the surprise public performance by Lewis Capaldi is uploaded to the official TikTok account of UK Charts. Alongside singing the brand new track on piano, Capaldi was also seen handing out flyers to the commuters advertising his new song, like a local football team recruiter! From another TikTok video of the same event, we could see a little girl playing the public piano at the station before Lewis Capaldi approached to perform "Pointless." In a truly heartwarming moment, Capaldi was seen shaking hands with the young girl, giving her a high-five, and complimenting her skill of playing piano. Then, he took to the piano with the little girl standing by his side and looking on. It was undoubtedly a lovely surprise for the London station commuters, and especially for the young girl.
Future Plans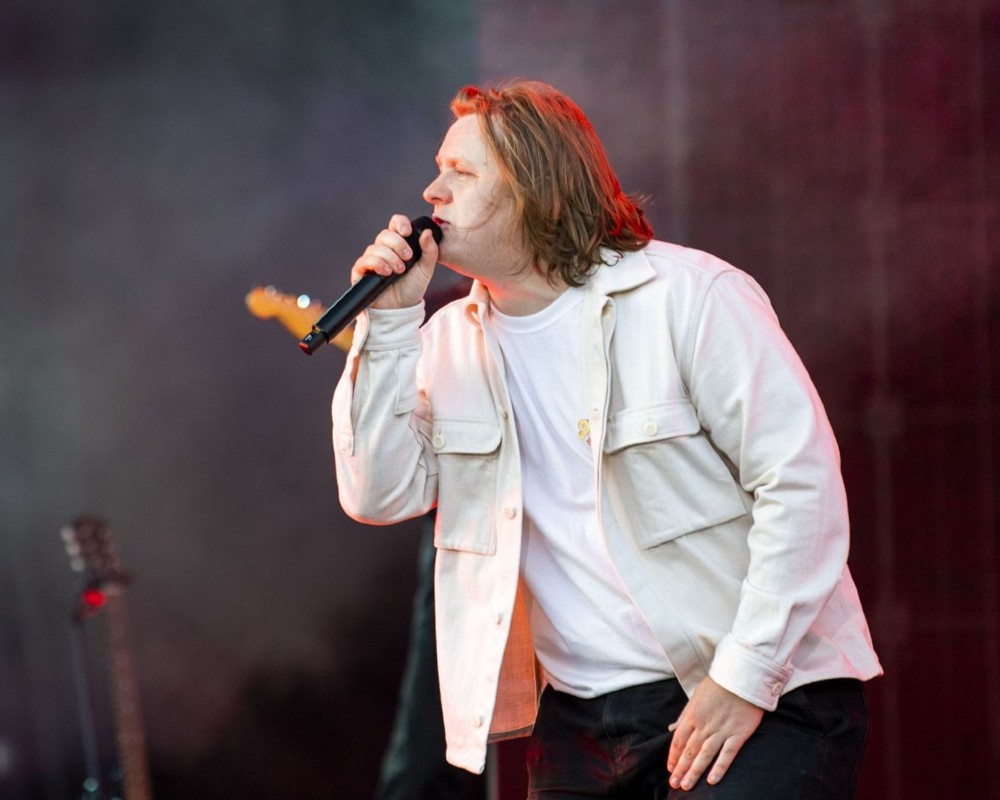 The song "Pointless" is co-written by Lewis Capaldi and another fan-favorite artist Ed Sheeran. It's the second single from Capaldi since his big comeback earlier this year. Released in September, "Forget Me" by the musician was an instant hit. Next year, Capaldi will launch his second album named Broken by Desire to Be Heavenly Sent. He will also go on a tour across the UK and Europe.
A Dad Writes About Wife in Letter to Newborn Son
William Trice Battle and his wife Lauren recently welcomed a beautiful boy into the world. The boy was named Roman Creed, and the couple began raising him together. In an interview, William talked about the sacrifice his wife went through during her pregnancy and the birth of their newborn.
A New Purpose Following the Sacrifice
In the interview, William also mentions that his life has now been filled with a new purpose. He talks about his love growing every day for both his newborn son and his wife, Lauren. William states that one of the greatest things he can do for his son is to love his son's mother with all that he has.
He showed his immense love for his wife by writing an open letter to his son, Roman. Throughout the letter, William describes all the thoughts and emotions that go through his mind, along with his heart, when he thinks about his wife, in great detail. He also mentions the sacrifice that she went through with her body and emotions. William hopes that one day, his son will be able to understand him.
Everlasting Love to Follow
In the letter, William did a phenomenal job of putting his feelings into words, and as people read them, they are able to grasp the complexity of feelings that everyone has for their loved ones alike.
Even though the open letter was written to Roman, William admitted that he also wrote it for his wife. He mentions that Lauren feels most loved through words, and he tries to not only tell her in person as often as he can but also write truly meaningful things to her. He will sometimes share what he writes with others, like in this case about her sacrifice for Roman.
William shared that the love between a husband and wife shouldn't die when their children are born. Instead, love should grow as the children are a reminder of their love for one another.