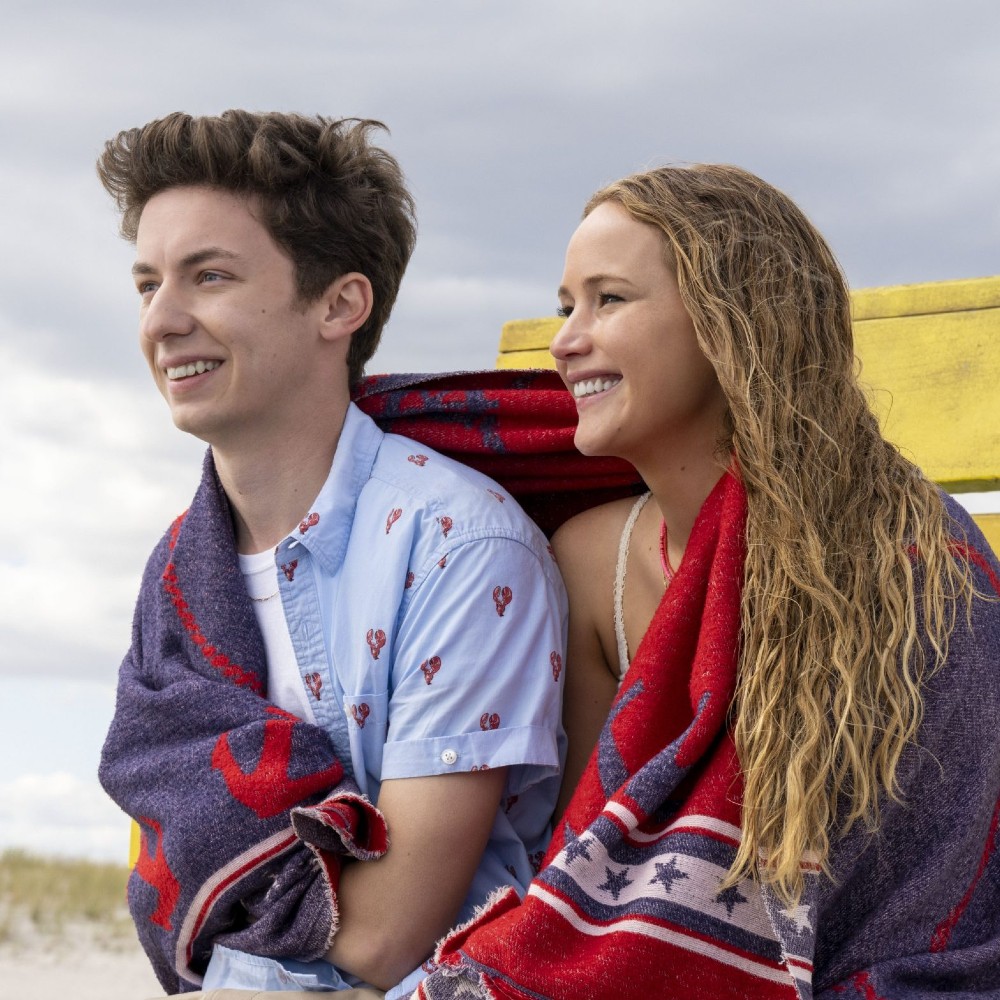 Jennifer Lawrence's performance in her recent film No Hard Feelings has garnered much acclaim, with viewers praising her comedic talent. This role is considered one of her best yet by viewers on social media, elevating her already impressive repertoire.
Return of R-Rated Comedies
Viewers who had the opportunity to attend advanced screenings have hailed No Hard Feelings as a revival of the long-forgotten raunchy R-rated comedies of the past, reminiscent of beloved classics like The Hangover and American Pie. According to the viewers, the film brilliantly brings back the spirit of star-driven, raunchy comedies that have become rare in recent times, offering a crowd-pleasing and fun experience.
High Praises
In their reactions to the film, viewers took to Twitter to express their appreciation for Jennifer Lawrence's performance. One viewer described No Hard Feelings as a comedic "tour de force" for Lawrence, highlighting her ability to bring out the best in raunchy comedy. Another viewer commended Lawrence's commitment and comedic chops, suggesting that this role is among her finest. They also noted the film's ability to seamlessly blend raunchy humor with heartwarming moments, providing a delightful summer experience.
The Plot and the Cast
No Hard Feelings tells the story of Maddie, played by Jennifer Lawrence, who stumbles upon a unique job opportunity. She is tasked with "dating" Percy, an introverted 19-year-old son of wealthy helicopter parents, in an attempt to bring him out of his shell before he starts college. However, Maddie soon discovers that Percy is uninterested in women, socializing, and intimate experiences, making her mission more challenging than anticipated. Alongside Lawrence, the film features a talented ensemble cast, including Laura Benanti, Matthew Broderick, Natalie Morales, Andrew Barth Feldman, and Kyle Mooney. No Hard Feelings hit cinemas on June 23rd, offering audiences an opportunity to enjoy Lawrence's comedic prowess.
Helping a Friend Going Through Mental Health Problems
There are many people going through things we don't know about. So, while you sit through a Mental Health First Aid session, you realize that it is not easy to ask someone a question as simple as – why do you want to hurt yourself? This holds true for someone who doesn't self-harm, as well.
Apparently among every five Americans, one of them has some form of mental health problem. You don't know who is going through mental health problems. In fact, many adults were known to suffer from self-harm tendencies and depression. So, what should you do in a situation like this? Let's find out.
Understanding MHFA
Mental Health First Aid (MHFA) was shaped by a mental health professor and a nurse in Australia, in 2000. It teaches people to notice the signs and the symptoms of different conditions and ways to talk to the person suffering from them. The price for this course ranges from $0 to $75. In the session, you watch a few videos showcasing people who are suffering from different mental disorders. You are then taught to look for the signs. A lot of information on psychology is crammed into a 3-4 hour session.
Asking 'THE' Question
While talking to mental health patients in a formal session, discussing the tough topics is inevitable. But talking to someone who you love is a lot different. There is always the fear of saying something wrong. This fear also makes many beat around the bush instead of asking the difficult question – Do you think about ending your life? However, if you dread this question, it might even make your loved one sense this feeling and make you wonder if you are even capable of handling the answer to this difficult question. The session teaches you to be calm and confident. This includes no fidgeting and keeping an open body language. You must listen attentively and sit by their side rather than across them.
Limitations
There are many questions being raised regarding MHFA's effectiveness because there is no research that shows how people are benefitting from the attendees' intervention. According to a study conducted at the University of Colorado School of Medicine, there was an almost 30% rise in awareness about mental health awareness and people taking confident steps to intervene after attending the MHFA session. However, there is no way to know if the steps taken were helpful or effective in any way. On the other hand, being equipped with knowledge is always a plus point. More people being aware of how to deal with someone going through mental health problems is always a good thing.