After huge anticipation, Top Gun: Maverick has finally hit the screen and has immediately garnered accolades for being a true cinematic spectacle. The fact is, all those sky-high intimidating stunts in the film were just as intense to do on camera as they were to experience on screen. Just before its digital release, the star casts of the movie shared a behind-the-scenes video, recalling their experiences of being in the cockpit.
The Hard Facts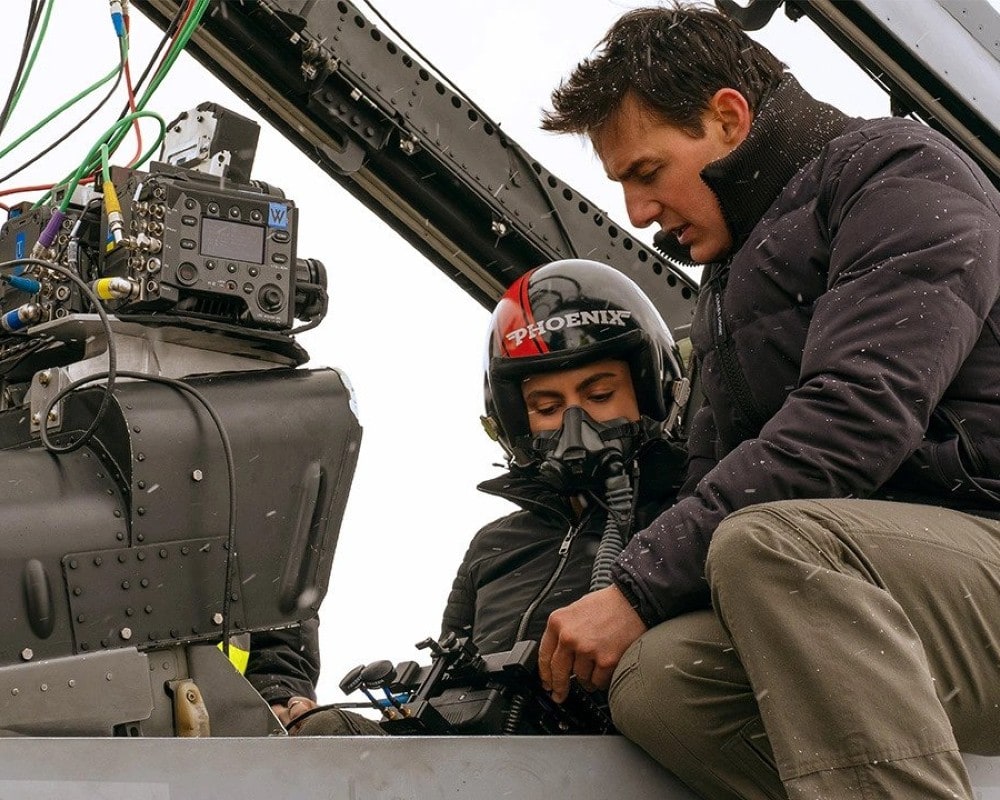 In the BTS clip, Top Gun: Maverick star Tom Cruise revealed that pulling those G's was physically grueling and exhausting. The director of the movie, Joseph Kosinski, added that in some of the stunts, the actors had to face up to 8G's or 1,600 lbs. of force. A few cast members also shared their views in the video. Greg Tarzan Davis, who has played the role of Lt. Javy 'Coyote' Machado in the film, said that it's not possible to fake the g-force on a soundstage, especially its distorting effect on a human face. Actor Miles Teller said that he just focused on staying composed in those action-packed scenes, as there was not much acting to do. So, all one needed to do was try not to pass out in the process!
The Blockbuster Movie
The second installment in the Top Gun film series, Top Gun: Maverick is the sequel to the original 1986 film Top Gun. The story follows Cruise's character Pete "Maverick" Mitchell, after 30 years of his graduation from the TOP GUN Naval Aviation Program. He's now called back there as an instructor for the program's elite fliers. The digital release of the film interestingly features over 110 minutes of bonus content. This includes the grueling flight training program of the cast, rare glimpses of the shooting process of spectacular aerial sequences with a specially designed experimental aircraft, and many more.