Jeff Cavaliere is a YouTuber who has taken to the video platform to help people train smarter through the most essential and effective workout tips and tricks. In his recent video, he elaborates on two moves that work in tandem to grow lats efficiently.
Kneeling Single-Arm Pulldown
Cavaliere starts by demonstrating a variation move that enables the muscles to stretch to their limits, thereby providing a full motion range. "By kneeling, I'm able to get my arm not just overhead, but also taking the attachment point specifically of the arm and the hip as far away from each other as I possibly can … When trying to build the upper, outer portion of the lats, the vertical pulling exercises are going to be your best bet." In addition to this move, the former coach advises the use of a pronated grip so that the bicep contribution to the movement is reduced. Further, the elbow should be kept in place so that it does not turn into a curling movement.
Barbell Row
To develop the inner lats, the fitness expert suggests a rowing motion, pulling the arm back towards your body. "I don't know many exercises that do a better job of building the lats than a row … The one limitation is that you don't have the full range of motion that you did on the pulldown, but these are meant to complement each other perfectly. What you are getting is that all-important secondary function of the lats."
Selective Precautions
For those who have back pain, it is very difficult to do a barbell row. So, Cavaliere suggested opting for alternatives like a chest-supported row, stating that it allows the person to actually reap the benefit of the exercises you need to do instead of missing out on one exercise altogether due to the pain.
Artists Rock the Grammys This Year in Cool and Casual Menswear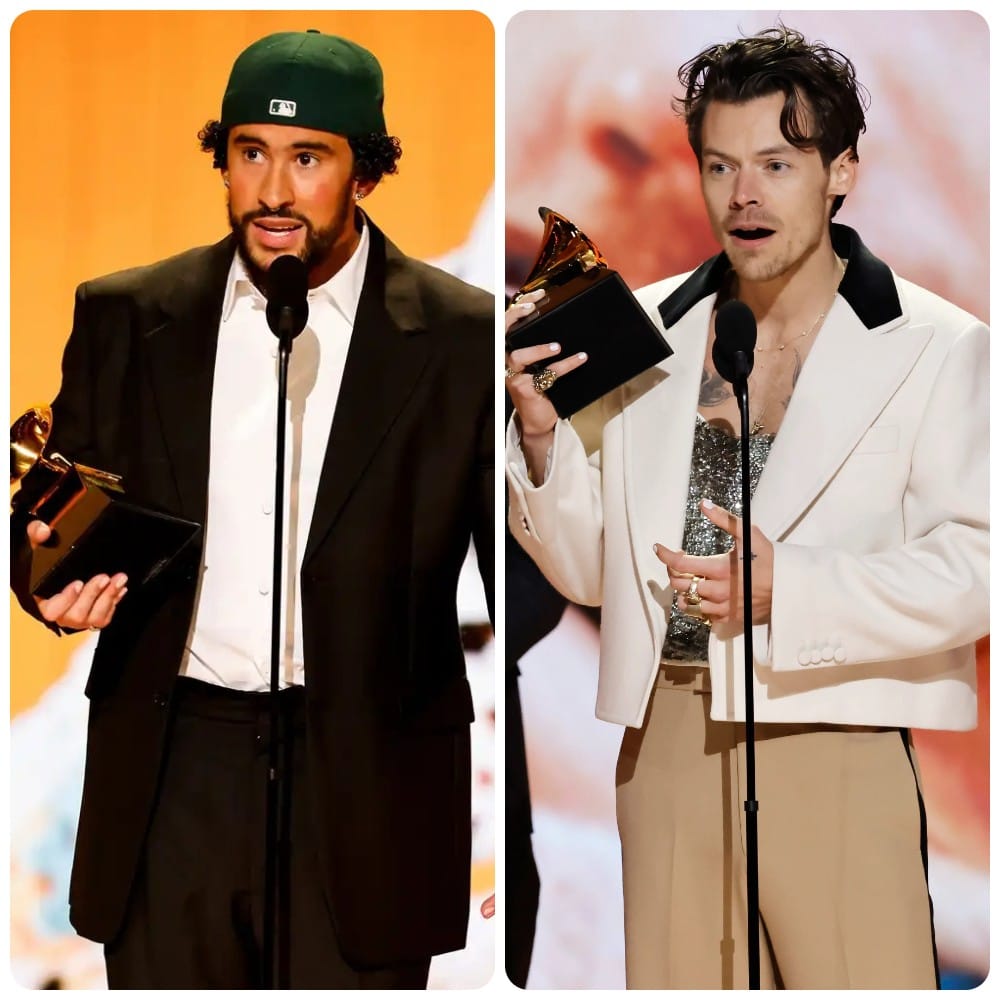 The recent 2023 Grammys witnessed the vast ensemble of the planet's most-listened, most-sold, and most-streamed artists on stage on Music's Biggest Night, and most of the men were looking dapper in, well, casuals! While there was a pair of casual washed jeans for every tailored suit, Dodgers caps and snapback hats had their moments too! The staunchly normal menswear surely set the tone of the star-studded night.
The Normcore Attires
Even big-ticket award shows like Grammys are no longer immune to the trend of normcore. Harry Styles, the Album of the Year winner, hit the carpet in his recent-staple gender-fluid clothing – a harlequin-print jumpsuit with a plunging neckline. Later during mid-show, he changed into a relatively relaxed cropped tux jacket from Gucci and tan trousers. Bad Bunny, the winner of the Best Musica Urbana Album, opened the broadcast by leading a procession of bomba y plena dancers in colorful skirts. He himself donned a plain white T-shirt paired with hip-bone-high-rise jeans, no belt, a snapback hat placed backward, and white tennis shoes. To accept his award, later, he changed into a black suit but didn't forget to tuck his curls underneath a dark green LA Dodgers fitted cap, also placed backward!
The Quiet Luxury
This is another route the celebs took to prevail normcore at the Grammys. Omar Apollo, Best New Artist nominee, appeared in an open leather blazer worn over an unbuttoned striped shirt over a white T-shirt. A pair of hefty black shoes and light blue jeans completed his relaxed look, which was highly luxurious, only if you know to look at the brand tickets! Apollo's luxe outfit was head-to-toe Bottega Veneta, with the jeans and the tee made of printed leather. GloRilla collaborator Hitkidd slayed on the red carpet in his near-cosplay rendition of normcore. His cool outfit included a tan jacket over a white collared shirt, blue jeans, a red striped tie, and a white trucker cap.