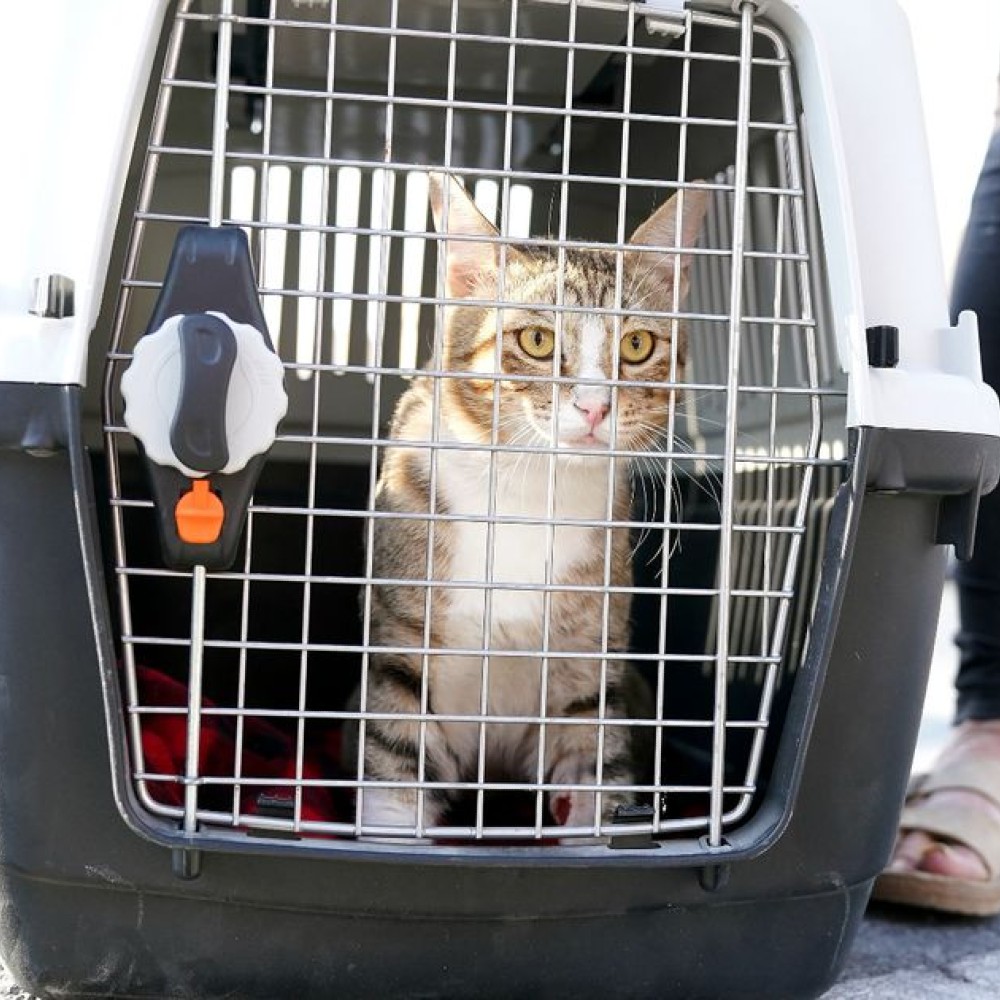 The FIFA World Cup for this year is over with a spectacular win for Argentina. But it seems that the Three Lions of England didn't return home empty-handed after all. After losing to France, the English team prepared for their journey back and decided to take with them a new feline friend.
The Furry Friend
During their training at the Al Wakrah hotel base in Qatar, defenders of team England John Stones and Kyle Walker, found a stray cat. The cat started to follow the players around throughout their one-month stay, even waiting for food every night. Walker and Stones decided to adopt the cute cat and named him Dave. According to Walker, since then, Dave was welcomed to the team dinner table, and finally, the team decided to bring him to England along with them.
Returning Home
Dave the cat left Al Wakrah after the exit of Team England from the FIFA World Cup. In a pet holder, he boarded the return flight along with other team members. Upon returning, Dave was headed straight to a veterinary clinic for necessary tests and examinations. After that, either Stones or Walker will adopt him presumably, and Dave will have his new permanent home.
The Other Cat
However, England Mascot Dave isn't the only cat stealing the spotlight during the Qatar Football World Cup this year. According to a report in The New York Post, a stray cat appeared at the press conference of team Brazil before their match against Croatia. When media official Vinicius Jr. was asked a question by a reporter, he was seen struggling to keep his composure, as the cat budged him to the side and decided to sit right next to him! Though this one was not quite lucky like Dave who got to make a new home and travel across the continent with the team.
Michael Jordan Got Back in Shape Using the Space Jam Movie
Many know that Michael Jordan took some time off from his NBA career to play baseball. However, after his return to the NBA in 1995, MJ also made it to the big screen by playing basketball with the Looney Tunes.
A Win-Win Opportunity for Michael Jordan
Filming the movie Space Jam was how Jordan was able to get back into shape and continue his basketball career. Back in 1992, Michael Jordan and Bugs Bunny were in a Nike commercial together where they both showed strong chemistry.
While Warner Bros. wanted to reboot the Looney Tunes franchise, MJ's agent saw great branding opportunities. In the film, MJ plays himself as he builds his profile and showcases some of his products, like his famous Air Jordan 11s.
Once the time came to shoot the movie, Jordan sent out a request for WB to provide him with a place to train while working on set. Warner Bros. ended up building a full-size Space Jam training dom — which, at the time, was also called the "Jordan-Dome."
Training Every Chance He Got
Inside the gym, there was a full-size court, a weight room, and anything else he would possibly need to train and get in shape. Tim Grover was Michael Jordan's trainer who would help him train for two hours in between his 12-hour filming days.
Grover and Jordan worked together to get MJ's body back to a basketball body since he had transformed it into a baseball body prior. This means that he was focusing more on his shoulders and chest.
Jordan would invite his NBA peers onto the Warner Bros. lot to play pick-up games of basketball after filming. Those peers included Dennis Rodman, Reggie Miller, Patrick Ewing, and more.
To get his body back in shape, Michael Jordan found these scrimmages after filming a necessity. He thought that playing against young talent full of energy would help him get his talent back.