Jennifer Lopez
Jennifer Lopez took a risk in choosing homelessness for the sake of pursuing a Hollywood career. Luckily, it worked out for this now-millionaire singer/actress. JLo's mom wanted her to go to college but Jennifer had other plans.
The singer moved into her dance studio, slept on the couch, and booked her first gig a month later. Within a year, Lopez had booked In Living Color, the show that made her famous. Clearly, JLo's risk has paid off!
Jim Carrey
Jim Carrey's family struggled financially, leading the now-comedian to drop out of school at 16 years old in order to help earn money.
Never one to be dramatic about his hardships, Jim joked, "My father lost his job and I actually became homeless for quite some time. Of course, I grew up in Canada so I thought we had just gone camping." Now that he's in a much better place, Jim has founded the Better U Foundation and donates to multiple charities.
Tiffany Haddish
At the age of 18, Tiffany Haddish was kicked out of her grandmother's house and left homeless. The comedian kept her belongings in her car and slept on friends' couches. Luckily, a chance encounter with Kevin Hart changed everything.
"He gave me 300 bucks and was like 'Find yourself a place for the week. And then write out a list of goals of what you want to do then start accomplishing those goals.'" Nowadays, the pair often collaborate on their movies and each has a net worth in the millions.
Sylvester Stallone
Sylvester Stallone was homeless right before he made it big with Rocky. The actor was yet to sell the iconic movie script, so he sold his dog instead — for $50.
After Sylvester managed to get Rocky off the ground, he bought his dog back for a whopping $3,000! Interestingly, the man who bought (and sold back) Stallone's dog had a cameo in Rocky as the guy who asks Rocky whether or not he won.
Chris Pratt
Chris Pratt was homeless at the age of 19 but it was by choice and he seems to consider it a novelty experience. The actor had moved to Hawaii with a friend and was working as a waiter.
Chris explained that he and his friends "worked minimal hours, 15 to 20 hours per week, just enough to cover gas, food, and fishing supplies. You know, it was a charming time." We're not so sure most people would describe homelessness as a "charming" experience.
Drew Carey
Back in the day, a comedian could make it big by getting a guest spot on The Tonight Show With Johnny Carson. Drew Carey was attempting to do just that when he found himself homeless and living out of his car, at the age of 19.
The Price Is Right host spent 18 months living in his car and even sold plasma as a way to make money. Eventually, Drew did get on Johnny Carson's show, an experience he credits with jump-starting his multi-million dollar career.
Hilary Swank
Hilary Swank was just a teenager living in a trailer park when she and her mom moved to LA so Hilary could pursue a career in acting.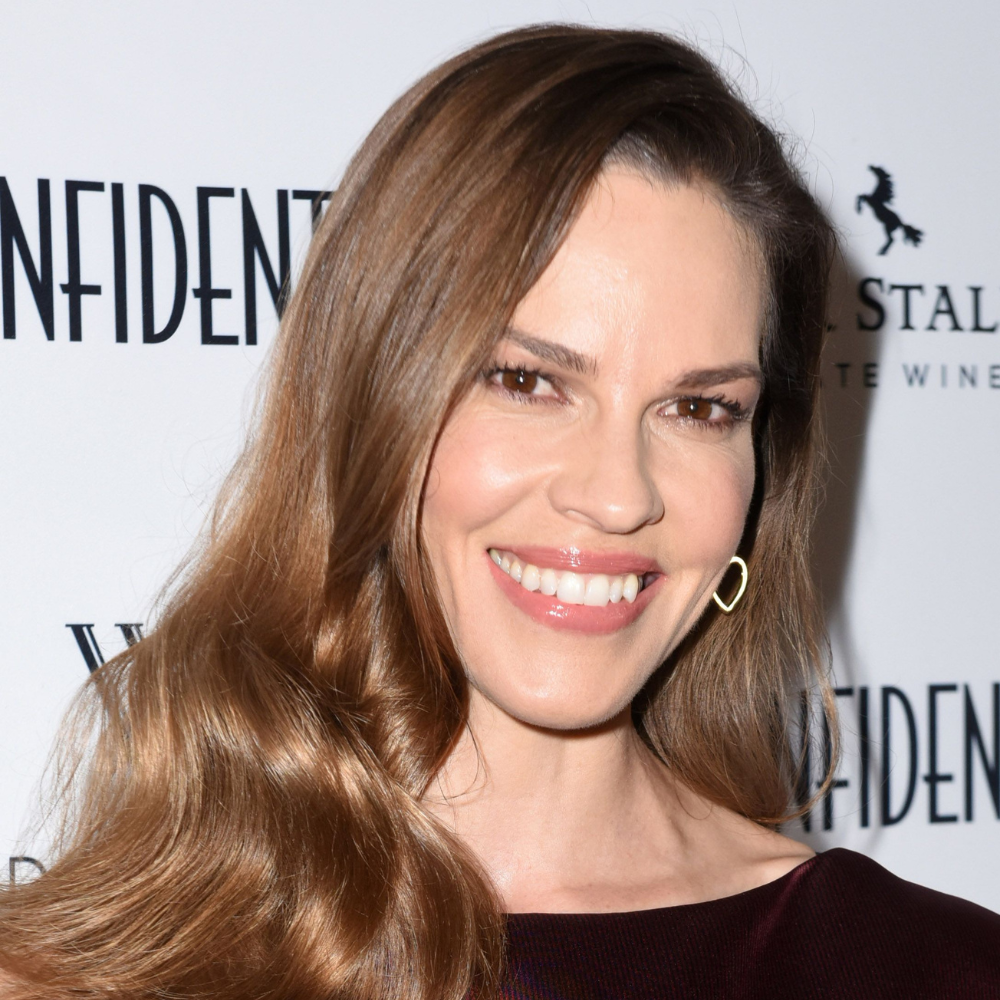 However, the pair started their trip with only $75, so they were homeless for a while and slept in their car or on an air mattress at a friend's house. Luckily, it only took Hilary a few months to get steady acting work and get into a better financial situation.
Steve Harvey
In 1985, Steve Harvey was married with two kids and had a job as an insurance salesman. However, everything changed when the comedian won his first-ever stand-up competition. Steve decided that he had to pursue a career in comedy, so he quit his job, which affected his ability to provide for his family.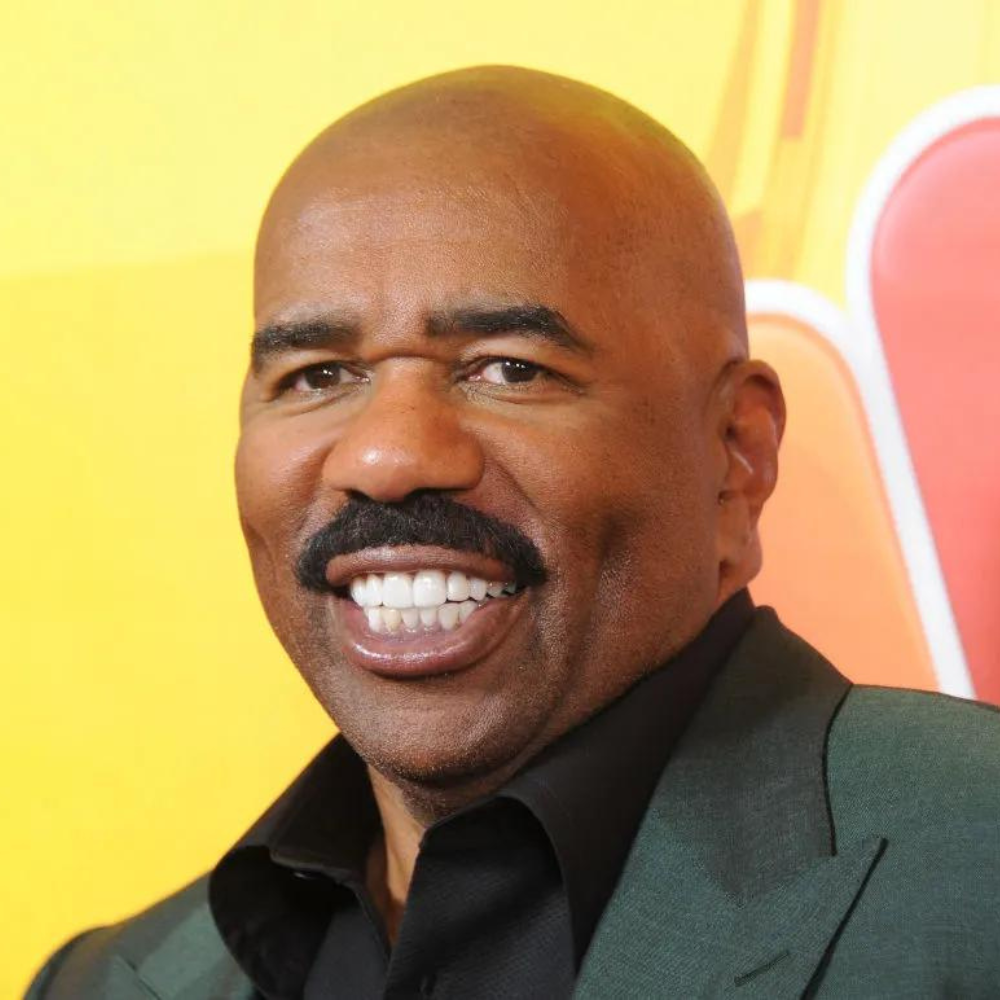 This created a domino effect in which Steve's marriage ended, as did his relationship with his children. Harvey lived out of his car for three years before finally making it big with Showtime at the Apollo.
William Shatner
Things seemed to happen in reverse with William Shatner. He became homeless after landing his big break with Star Trek, rather than before. After his marriage ended, and Star Trek went off the air, William still had to provide for his children but no longer had a hit show.
"I had three kids and was totally broke. I managed to find work back east on the straw-hat circuit – summer stock – but couldn't afford hotels, so I lived out of the back of my truck, under a hard shell."
Rose McGowan
Rose McGowan was just 15 years old when she became homeless. The actress grew up in an unsafe environment, which resulted in her seeking emancipation from her parents. "I was homeless, I was on my own, and I was very lonely. I was entirely focused on just surviving."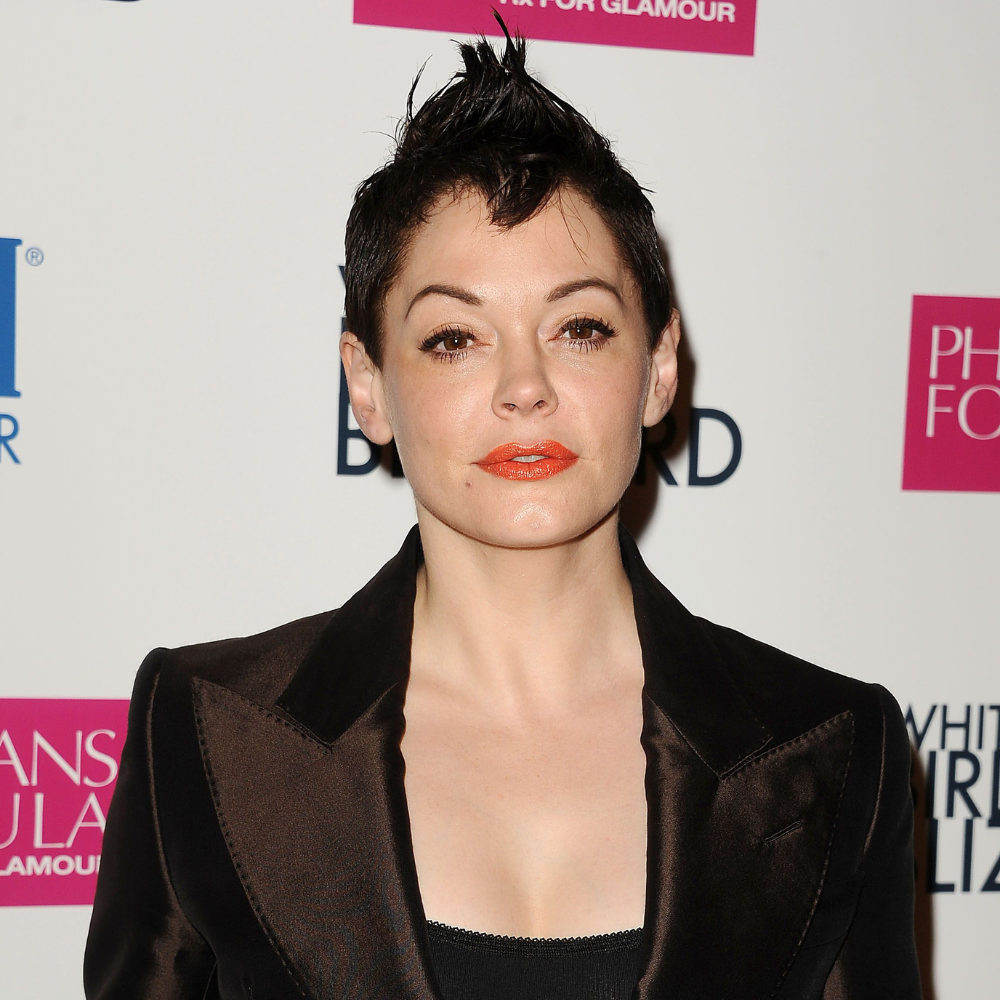 Eventually, Rose was offered an acting job, which she accepted as a way to pay for a place to sleep at night. Nowadays, McGowan has left acting and works as a social justice activist.
Tyler Perry
Tyler Perry saved up all his money ($12,000) to put on the autobiographical play I Know I've Been Changed. Unfortunately, only about 30 people came to see the production. The show failed twice more, resulting in Tyler living out of his car so he could continue to finance the show.
After roughly three months of homelessness, things finally turned around for Tyler as his play gained traction. Now the very street that he was homeless on in Atlanta, Georgia, has a sign that reads "Tyler Perry Studios."
Halle Berry
Halle Berry's career began in New York, where she worked as a model. However, modeling doesn't pay much for those just starting out and Halle soon found herself in financial trouble. She asked her mom to send her some money but was turned down.
The actress ended up living in a homeless shelter but doesn't resent her mother's decision not to bail her out. "Shelter life was part of figuring it out for a minute." Eventually, Halle got a waitressing job to hold her over until her acting career took off.
Dwayne "The Rock" Johnson
Today, Dwayne Johnson is one of the highest-paid actors in Hollywood. However, there was a time when his family was evicted from home after home. The Rock turned to theft in order to help his family pay their bills and had been to jail eight times by the time he turned 17.
Those hardships are exactly what led Dwayne to become The Rock. "It was about, 'What can I control with these two hands?' The only thing I could do was train and build my body."
Selma Blair
Selma Blair was homeless for a while but seems to be at peace with the choices that led her there. The actress admits to spending money on a Versace dress rather than rent. "I was basically homeless, living in the Salvation Army in New York City."
She continued, "I was 21 years old, and I saved up all my money [for the designer dress] that I should have saved up for rent at the Salvation Army." Well, that's definitely a choice.
Sam Worthington
Sam Worthington was living out of his car when James Cameron personally invited him to audition for Avatar. Since then, Sam has credited James with changing his life.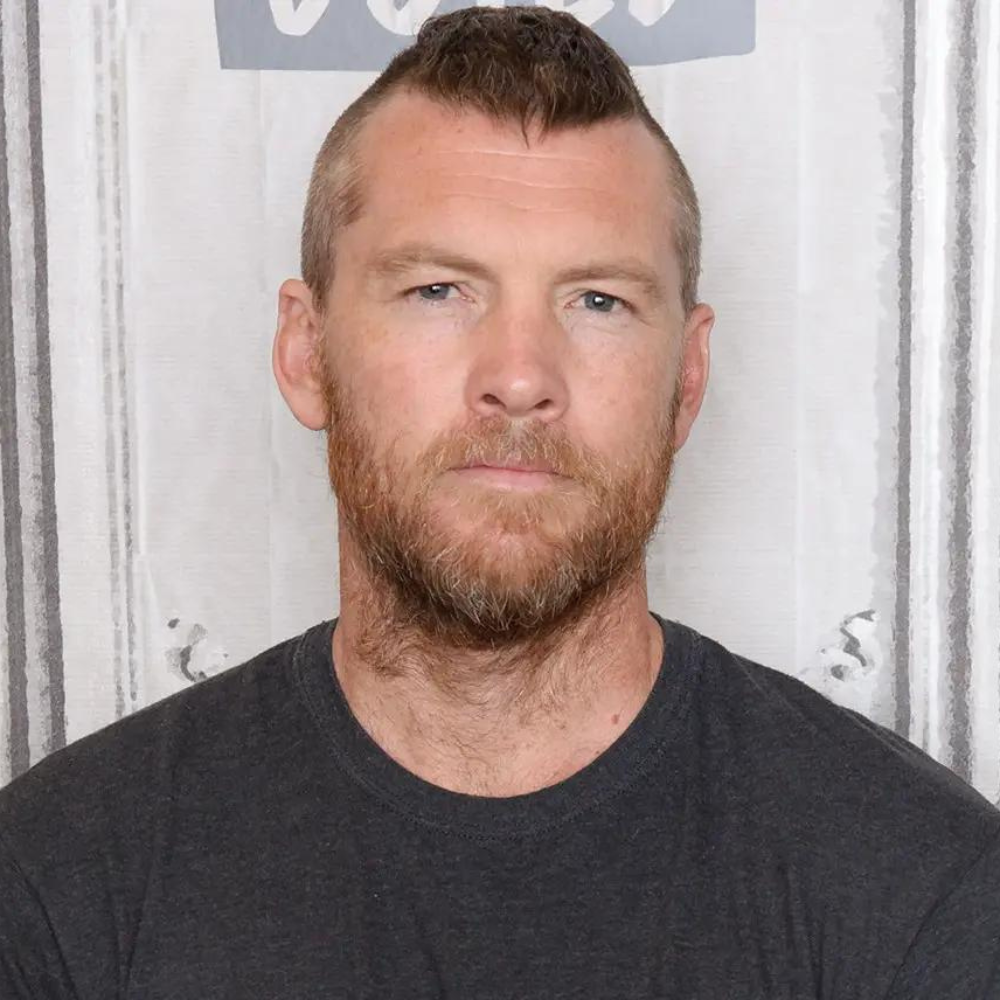 Not only did the director give Sam a role in his own movie, but he also recommended the actor to another director. Although he's grateful, Worthington isn't committed to the Hollywood lifestyle. "I can still live in my car, and I am not at all trapped with stardom."​
Dr. Phil
Back when Dr. Phil was just Phil McGraw, he lived in Kansas City with his father. When Phil was 12 years old, he and his father became homeless and lived in a car. The talk show host says he's even had to sleep in a cardboard box.
Eventually, they moved into a one-bedroom apartment but couldn't afford any utilities for the first four months. Nowadays, Dr. Phil contributes to numerous charities — including his own Dr. Phil Foundation.
Jewel
Jewel has expressed disgust in the narrative surrounding the homelessness she experienced as a teenager. The story that's often told is Jewel lived out of her car in pursuit of her dream to become a musician.
However, at that time, Jewel wasn't even thinking about a career in music. The singer explains that she couldn't afford rent because her boss was withholding paychecks in exchange for intimacy and she refused to give in to his demands, so she didn't get paid.
David Letterman
Back when he was first getting started as a stand-up comedian, David Letterman struggled to get his career off the ground, so he lived out of his car while writing jokes for Jimmie Walker. Things have changed quite a bit for the talk show host, as he now has a net worth of roughly $400 million and donates to multiple charities.
Letterman credits Johnny Carson with making him the star he is today, as The Tonight Show Starring Johnny Carson is where David first got a recurring guest role.
Lil' Kim
Lil' Kim first experienced homelessness when she was eight years old. Kim's mother had left her father, taking Kim with her. The two lived in their car until Kim moved back in with her father as a teenager.
Unfortunately, the rapper's father kicked her out of the house, leaving her homeless once again. Kim slept at various friends' houses until she met Notorious B.I.G., who took her under his wing and helped Kim launch her career.
Steve Jobs
Steve Jobs famously dropped out of college to start Apple. The entrepreneur has explained that his parents were struggling to pay for his education and he didn't want to take their money, particularly because he didn't find his classes useful.
At that time, Steve slept on the floor of his friends' dorm rooms. "I returned Coke bottles for the five-cent deposits to buy food with, and I would walk the seven miles across town every Sunday night to get one good meal a week at the Hare Krishna temple."
J.K. Rowling
A long-standing rumor is that J.K. Rowling was homeless when she wrote Harry Potter, however, the author herself has refuted those claims. Rowling says that she was "as poor as it is possible to be in modern Britain, without being homeless."
The author was unemployed at that time, had a child, her marriage had recently ended, and she was living on government assistance. Nowadays, Rowling is known as the world's first billionaire author, so it's safe to say that things have changed.
A$AP Rocky
As a teenager, A$AP Rocky was living in homeless shelters with his mother and sister and had turned to illegal activity as a way to earn money for his family. The rapper got arrested in 2004 and spent two weeks in prison, which would end up being fate.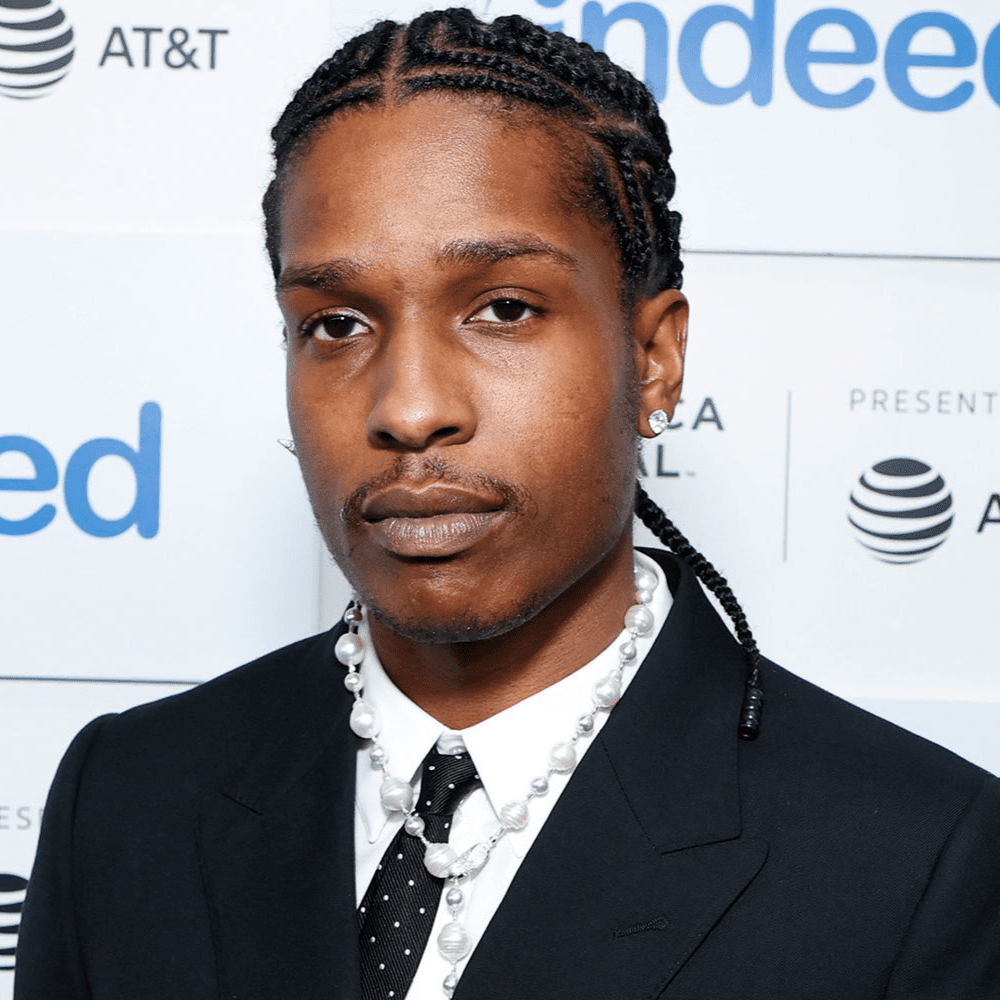 While incarcerated, A$AP Rocky met Cassanova and the two launched their careers together. Now, A$AP Rocky has an estimated net worth of $10 million and is the boyfriend and baby-daddy of billionaire Rihanna.
Machine Gun Kelly
Machine Gun Kelly was evicted from his apartment, along with his friend, at the worst possible time. Then-17-year-old MGK's girlfriend had just become pregnant with his child. Luckily, that was right around the time when the rapper's career took off.
In fact, MGK became the first rapper ever to win the Apollo Theater music competition, earning himself both some cash and a name in music. Now, MGK has a net worth of $25 million and his 13-year-old daughter can reap the benefits.
Jim Morrison
Jim Morrison, of The Doors fame, struggled with his career at the beginning. At that time, the singer was homeless and spent nights under the pier at Venice Beach. Eventually, he was able to afford a cheap hotel and lived there until his music really took off.
Interestingly, there's a conspiracy theory that Jim is still alive and well and has simply left Hollywood to return to life on the streets. This is due to a YouTuber coming across a homeless man who looks uncannily like The Doors frontman.
Tupac Shakur
Tupac Shakur is considered to be a legend in the rap world and, at one point, was the highest-selling rap artist in the world. However, Tupac was homeless for two years and spent that time moving around various shelters in California.
At the time of his passing, Tupac had a net worth of $200 thousand, which was worth $40 million in 2021. Moreover, the rapper had a lasting effect on pop culture and many of today's artists credit him as their inspiration.
Djimon Hounsou
Djimon Hounsou's parents sent him to live with his brother when he was just 13 years old. Unhappy with his living arrangements, Djimon ran away and lived on the streets of Pompidou, a town right outside Paris.
The actor begged for money to buy food, slept under bridges, and cleaned himself in public fountains. When Djimon was 21, a photographer saw him sleeping on a bench and asked if he could take his photo. That fateful picture launched a modeling career that turned into roles in Hollywood films.
Natasha Lyonne
In the years between starring in American Pie and Orange Is the New Black, Natasha Lyonne fell on some hard times due to her various dependencies on illicit substances. There have been numerous claims that the actress was homeless during that time but her father vehemently denies it.
"Everyone keeps saying, 'Poor Natasha, she's homeless,' but she's very wealthy." Only Natasha really knows what happened back then but, either way, she's most certainly doing better now!
Harry Houdini
Very little is known about Harry Houdini's life but many say that the magician was homeless at the age of 12. It's believed that Houdini ran away from home and lived on his own for two years.
Allegedly, he alternated between sleeping on the streets and in various homeless shelters. Interestingly, Houdini himself never confirmed nor denied this story. Given how he devoted his life to illusions, it's not surprising that he preferred to remain a mystery.
Ed Sheeran
Many fans are confused by Ed Sheeran's homelessness due to the fact that he comes from a relatively wealthy family. The truth is that Ed's parents were always well-off but didn't support the singer's move to London to pursue a career in music.
Sheeran ended up spending two and half years without a house to live in and slept most nights in front of Buckingham Palace. Ironically, Ed was most recently at Buckingham Palace to perform a concert in front of thousands.
Carmen Electra
When she was in her 20s, Carmen Electra was not only homeless but she didn't have a car or a credit card either. The actress managed to save $5,000 but, unfortunately, her then-boyfriend stole it and proceeded to lose it all gambling.
However, given that she was an aspiring actress in LA, Carmen knew that she had to keep up appearances. "I didn't have a penny. I had a beautiful wardrobe and my makeup case, so people didn't really understand or realize my living situation."
Colonel Sanders
Colonel Sanders is proof that it's never too late to turn things around. Sanders tried his hand at various different careers, including the military, and failed at all of them. His marriage didn't last either and his ex-wife took his children away.
As an adult, Sanders became unable to afford his own home and had to move back in with his mother. It wasn't until the age of 65 that Sanders started KFC using his monthly social security check, and finally found success. Talk about never giving up!
Shania Twain
From the age of eight, Shania Twain began to sing as a way of earning money to help her family pay for food. At 14, Shania's mother moved Shania and her siblings to a homeless shelter, in an attempt to escape their father.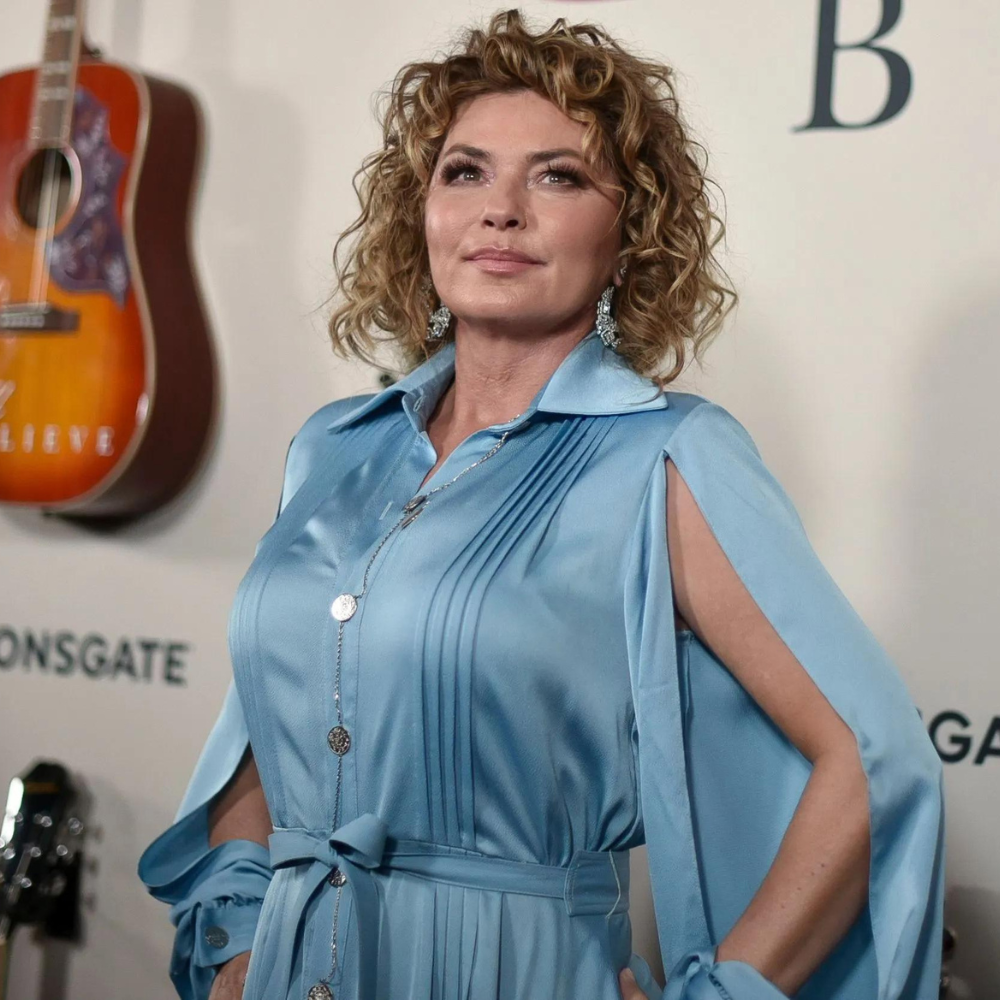 The singer described the shelter as "a crowded, sweltering place on cot-like beds spread out along the walls of a series of spacious, open rooms designed for large groups." Now that she has a net worth of $400 million, Shania dedicates her fortune to helping underprivileged youth.
Ella Fitzgerald
As a teenager, Ella Fitzgerald got mixed in with some bad influences and became involved in illegal activity. As a result, she was sent to a boarding school for "wayward" young women. Sadly, the school was known to mistreat the girls that attended it so, understandably, Ella ran away.
Newly homeless, the singer performed in the streets of New York. After only a few months, a then-18-year-old Ella became one of the most-talked about artists of her time and she's still talked about today.
Daniel Craig
Daniel Craig moved to London in order to become an actor but didn't have the finances to fully support the move. As a result, he slept on friends' couches and worked as a waiter to earn money for food.
There were even times when Daniel had to sleep on park benches. Now, most famous for playing James Bond, Daniel has a net worth of $170 million. It seems safe to say that 007's risks have paid off!
James Cameron
Back when he was writing The Terminator, James Cameron was homeless. Like a true artist, James wanted to direct his own movie and was even willing to remain in financial trouble in order to do that.
He agreed to sell the script for only one dollar with the condition that he could be the director. As a result, The Terminator franchise has grossed $1.4 billion at the box office and Cameron now has a net worth of $700 million.
Eartha Kitt
Eartha Kitt was eight years old when her mother sent her to live with her "aunt" who many believe was actually her biological mother. Regardless of who she was to Eartha, the woman she lived with treated her so poorly that the singer ran away when she was in her teens.
Kitt slept on rooftops and in the subway at night and spent her days working in a factory. Eartha pursued a career in music and quickly became an icon with a net worth of four million dollars at the time of her passing.
Kurt Cobain
Kurt Cobain, of Nirvana fame, dropped out of high school just two weeks before his graduation. The singer was kicked out of his parent's house as a teenager and left to fend for himself. At that time, Kurt slept on friends' couches but there wasn't always someone available to house him, leaving Cobain to sleep under a bridge.
Eventually, Kurt got a job at a resort and was able to afford an apartment. At the time of his passing, Cobain's net worth had reached $50 million.
Kelly Clarkson
Kelly Clarkson turned down two record labels before going on American Idol as she felt she could do better than the deals offered. Clearly, she was right but that decision didn't come without risk. At one point, Kelly was living out of her car.
"I did anything that paid. I made any job work […] Even now, when people are like, 'I can't find a job,' I'm like, 'Well, then, you're not looking.' Because if you're hungry enough and you want electricity, you'll work anywhere, and so I did."
Charlie Chaplin
According to his biographer, Charlie Chaplin had "the most dramatic of all the rags to riches stories ever told." The comic spent his early childhood with his mother and brother but, at the age of seven, Charlie and his brother were sent to a home for underprivileged children.
At 14, Chaplin was living on his own and struggling to find food until his brother came back from the Navy to take care of him. In a massive twist of fate, Charlie's net worth upon his passing was more than $100 million.
Sidney Poitier
When he first moved to New York from the Bahamas, with only three bucks in his pocket, Sidney Poitier struggled to find acting roles due to his heavy accent. He worked as a dishwasher, ended up homeless, and slept in public bathroom stalls.
Not one to give up, Poitier purchased a radio and spent hours a day mimicking the radio hosts' way of speaking. The actor ended up paving the way for people of color in Hollywood and had a net worth of $20 million at the time of his passing.