While we all know iconic gay couples like Ellen DeGeneres and Portia de Rossi, or Neil Patrick Harris and David Burtka, we may have forgotten the LGBTQ couples of yore. That's right — before Elton John and David Furnish, or Sarah Paulson and Holland Taylor — there were the queer couples that didn't make it. Journey with us to revisit some famous gay couples that broke up that you have forgotten were even together.
Sarah Paulson and Cherry Jones
Currently, actress Sarah Paulson is dating fellow actress Holland Taylor. However, before becoming half of that power couple, Sarah Paulson dated actress Cherry Jones. As you may have noticed, it seems Sarah Paulson has a bit of a thing for older ladies.
This gay couple dated from 2004 to 2009, and had an amicable split. Cherry Jones went on to marry filmmaker Sophie Huber in 2015. Also that year, Sarah Paulson started dating her current partner, Holland Taylor.
Cara Delevingne and Michelle Rodriguez
Some people appear on this list several times, including English supermodel and actress Cara Delevingne. The stunning celeb has dated a host of attractive fellow stars. One of those was American actress Michelle Rodriguez, who is bi.
These two dated back in 2014, and attracted lots of media attention with their public dates. However, this relationship ended because the then 21-year-old Delevingne wanted to party, while 35-year-old Rodriguez wanted to settle down.
Kristen Stewart and Stella Maxwell
Another celeb that appears more than once on this list is actress Kristen Stewart. Likewise, her former girlfriend, model Stella Maxwell, also makes a few appearances. This pair dated from 2016 to 2018, and then again briefly in 2019. Kristen Stewart is bi, while Maxwell identifies as queer.
While speaking about her preferences, Kristen Stewart has commented that being part of the LGBTQ community has affected her career. She shared that she was warned not to be in public with a girlfriend.
Lindsay Lohan and Samantha Ronson
As with most things Lindsay Lohan does, there was a tabloid frenzy when the star started dating English DJ Samantha Ronson. Child star turned party girl Lohan started dating Ronson in 2008, and the pair co-hosted events together.
This relationship didn't last long, and Lohan has since claimed that she doesn't identify as bi. On the other hand, Ronson, who was often described in media as a lesbian, is bi. Looking back, the DJ said that the intense paparazzi following affected the pair's relationship.
Sara Gilbert and Linda Perry
This pair haven't been separated for long, but many people don't know that Sara Gilbert and Linda Perry were in a long term relationship. The actress and singer started seeing the 4 Non Blondes frontwoman, Linda Perry, in 2011, following the end of a long term relationship.
Several years later, this couple had tied the knot and were welcoming their son, Rhodes Emilio Gilbert. Sadly, four years after that, Sara Gilbert and Linda Perry filed for a legal separation.
Ellen DeGeneres and Anne Heche
Now known as the other half of one of the most high profile gay couples in the world, Ellen DeGeneres did date before marrying Portia de Rossi. Hard to believe! When Ellen came out as a lesbian in 1997, she faced intense media scrutiny. That same year, she started dating actress Anne Heche.
Anne and Ellen were together for three years, before Anne reportedly left Ellen to marry one of the cameramen from DeGeneres' comedy tour. Like Lindsay Lohan, Anne Heche didn't date any other women.
Melissa Etheridge and Tammy Lynn Michaels
Grammy and Oscar Award winner Melissa Etheridge publicly came out as a lesbian in 1993. Shortly after that, she got married and had kids with filmmaker Julie Cypher. Then, some years after that relationship ended, the singer started dating actress Tammy Lynn Michaels.
Melissa and Tammy were together from 2002 to 2010. The couple has twin boys — Johnnie Rose, and Miller Steven. Though they did have a commitment ceremony in 2003, this gay couple broke up before tying the knot.
Ruby Rose and Phoebe Dahl
Actress Ruby Rose came out as gay when she was 12 years old, and now identifies as genderfluid. Back in 2014, the actress revealed that she was engaged to fashion designer Phoebe Dahl. Sadly, within a year, the couple had called the whole thing off.
English designer Phoebe Dahl is the grandchild of author Roald Dahl and American actress Patricia Neal. Since her split from Ruby Rose, she has been in a relationship with DJ and model Tatiana de Leon.
B.D. Wong and Richie Jackson
Tony Award winning actor B.D. Wong is now married to Richert John Frederickson Schnorr, but before that, he dated talent agent Richie Jackson. This gay couple were in a long term relationship, dating from 1988 until 2004. Since splitting, the pair still co-parent their son, Jackson Foo Wong.
Both B.D. Wong and Richie Jackson have since remarried. Richie Jackson married Broadway producer Jordan Roth, and together they have a son. Wong and Jackson's son, Jackson, came out as gay at 15.
Zachary Quinto and Miles McMillan
The dashing Zachary Quinto publicly came out back in 2011. He started dating model Miles McMillan in 2013, and after a few years, the couple moved in to their own Manhattan apartment — how chic! Of course, the celebs also had a home in Upstate New York.
This relationship came to the end of the road in 2019. Miles McMillan moved on with interior designer Trace Lehnhoff, but Quinto is yet to be spotted with someone new. Somehow, we have no doubt that he'll find someone.
Teddy Geiger and Emily Hampshire
American singer Teddy Geiger came out as trans in 2017. The star was engaged to Canadian actress Emily Hampshire, but sadly, this LGBTQ pairing just didn't last. Despite having what looked like a very happy relationship on Instagram, these two called it quits within months of putting a ring on it.
Emily Hampshire is open to dating people of any gender or orientation, though she hasn't dated any other high profile figures. Likewise, Teddy Geiger hasn't yet been spotted out and about with anyone else.
Anderson Cooper and Benjamin Maisani
Descendent of the Vanderbilt family, journalist Anderson Cooper came out as gay in 2012. In doing so, he became the most well-known gay journalist on American television. It's unclear exactly when Anderson Cooper and French nightclub owner Benjamin Maisani started dating, but they called things off in 2018.
Maisani spoke about keeping the relationship private in 2014, saying he never wanted to be a celebrity. However, since Cooper welcomed a son in 2020, Maisani has stepped in to co-parent.
Gus Kenworthy and Matt Wilkas
Our next ill-fated (but very handsome) gay couple is British actor and YouTuber Guy Kenworthy, and American actor Matt Wilkas. Kenworthy —  a professional skier — came out in 2015 in an ESPN interview. These two dated for three years, between 2015 and 2019.
Interestingly, when Wilkas kissed his then boyfriend at the 2018 Winter Olympics in South Korea, and it was broadcast live, it became a significant moment for LGBTQ athletes. Since their split, neither of these handsome chaps has been linked with anyone else.
Tessa Thompson and Janelle Monáe
Some may have heard the recent speculation about actress Tessa Thompson's relationships with director Taika Waititi, singer Rita Ora, and model Zac Stenmark, after some interesting pictures emerged online. But before that, all the speculation was on the star's relationship with singer Janelle Monáe (and Lupita Nyong'o and Brie Larson).
Technically, these two never admitted their relationship, but they didn't exactly hide it either. Speaking about Monáe, Thompson famously remarked, "We love each other deeply. We're so close, we vibrate on the same frequency."
Adam Lambert and Javi Costa Polo
Singer Adam Lambert has been heavily involved in LGBTQ activism throughout his career. While he was formerly in a long term relationship with Finnish TV personality Sauli Koskinen, after that, he briefly dated model Javi Costa Polo.
The cute couple shared lots of selfies on Instagram, but didn't last longer than a year because Costa Polo had to return to his native Spain. He wrote on Instagram, "I will always have him and he will always have me. Sadly, I'm not a citizen of the United States."
Ross Mathews and Salvador Camarena
TV personality and reality TV regular Ross Mathews is currently engaged to Dr. Wellington Garcia. However, the openly gay star did have a 10-year relationship prior to that, with stylist Salvador Camarena.
This gay couple dated from 2008 to 2018. The split was pretty was pretty amicable, with Mathews saying, "As we go forward, each of us feels as if he has a cheerleader in our corner — a family member for life. We are happy. Thank you all for your well wishes and love."
Sam Smith and Brandon Flynn
Multi-award winning English singer songwriter Sam Smith came out as gay in 2014. The "Stay With Me" singer later came out as genderqueer, and then as non-binary in 2017. When he was speaking with Ellen DeGeneres that same year, the star revealed that he was dating openly gay actor Brandon Flynn.
This celebrity gay couple lasted only nine months, breaking up in 2018. After the breakup, like so many of us do, Sam Smith deleted all of his pictures with his ex.
Jesse Tyler Ferguson and Zachary Quinto
We've already taken a look at actor Zachary Quinto's dating history, but did you know that he also apparently dated actor Jesse Tyler Ferguson? That's right — though Ferguson is now happily married to lawyer Justin Mikita, it's rumored that he briefly dated Quinto.
For his part, Jesse Tyler Ferguson has denied the rumors. He has said, "Zachary Quinto and I never dated, but the report makes us happy because we love each other — as friends." Whatever you say guys!
Megan Rapinoe and Sera Cahoone
US soccer star Megan Rapinoe came out as a lesbian when she was in college. Later, she publicly came out again, revealing her long term relationship with another soccer player. However, after that, the pro athlete was in a relationship with singer-songwriter Sera Cahoone.
This couple was pretty serious and announced that they were engaged in 2015. However, by 2017, the couple confirmed that their wedding plans were on hold. That same year, Rapinoe announced that she was in a relationship with fellow athlete Sue Bird.
Ashley Benson and Cara Delevingne
It's time to check in with model Cara Delevingne again! So far, we've seen the star with actress Michele Rodriguez, but who else has she dated? Well, from 2018 to 2020, the striking star was in a relationship with American actress Ashley Benson.
Speaking about their relationship, Delevingne gushed, "It's so nice to have someone in my life that supports me so much and loves me." Since their split, Ashely Benson was in a relationship with American rapper G-Eazy.
Heather Matarazzo and Carolyn Murphy
American actress Heather Matazarro first announced her engagement to musician Carolyn Murphy in 2008. However, several years later it was reported that the couple had called it quits. Sadly, this couple wanted to get married in California, but it wasn't then legal.
To get around California's laws, the couple moved to New York, but they unfortunately split before making it up the aisle. Since then, Heather Matarazzo has married comedian and writer Heather Turman.
Antoni Porowski and Joey Krietemeyer
Member of the Fab Five, Antoni Porowski might not have been on your relationship radar for some time. For a while, Porowski and his co-star, Jonathan Van Ness, made out that they were in a relationship, posting romantic pics on their joint Instagram account. However, it turned out that @jvntoni was just for fun. What a shame!
While he's currently dating businessman Kevin Harrington, Antoni Porowski previously dated businessman Joey Krietemeyer. This relationship lasted seven years, ending in 2018.
T.R. Knight and Mark Cornelsen
The wonderful George O'Malley, otherwise known as actor T. R. Knight, faced some issues when he publicly came out. The actor felt that his decision affected his acting career, and caused friction with some of his colleagues.
Though he's now married to ballet dancer Patrick B. Leahy, T.R. Knight was in a committed relationship before that. The star was in a relationship with Mark Cornelsen for two years, but they broke up when Knight wanted to adopt a child.
Portia de Rossi and Francesca Gregorini
Though she's now most associated with her famous wife Ellen DeGeneres, Portia de Rossi did have a love life before tying the knot. The Australian-American actress dated Italian director Francesca Gregorini between 2001 and 2004, though her family and coworkers didn't know she was a lesbian at the time.
Francesca Gregorini is the daughter of actress Barbara Bach and the step-daughter of Beatles drummer Ringo Starr. This relationship actually fell apart when de Rossi first met Ellen DeGeneres backstage at an awards show.
Ellen DeGeneres and Alexandra Hedison
Around the same time, comedian and actress Ellen DeGeneres was dating photographer Alexandra Hedison. The couple was together between 2000 and 2004, and ended when DeGeneres met her future wife.
As we know, DeGeneres and de Rossi have been happily married for some time now. Meanwhile, Alexandra Hedison started dating actress Jodie Foster in 2013, and the pair tied the knot after just one year. It looks like everyone involved in this lesbian love square came out alright in the end.
Lena Waithe and Alana Mayo
Actress and screenwriter Lena Waithe is a lesbian, though her ex-wife Alana Mayo had only dated men prior to their relationship. Speaking about this, Waithe said, "I'm the first serious, adult relationship she's ever had. I don't think it's about the fact that I'm a woman; it's about the fact that she and I connect on a deep, human level."
Sadly, Lena Waithe and Alana Mayo's marriage only lasted two months. The pair got married in 2019, but announced their split by 2020.
Cara Delevingne and St. Vincent
Perhaps Cara Delevingne's most well-known relationship is her pairing with American musician St. Vincent. The Grammy Award winner has said that she doesn't identify as anything, but believes in "gender fluidity." This stunning pair dated from 2014 until 2016.
During their relationship, this couple was full of praise for each other. St. Vincent commented that Cara was "one of the most naturally talented people I've ever met," saying "I'll love her for ever and ever."
Sharon Needles and Alaska
And now for a pair of ill-fated drag queens. Sharon Needles — the stage name of Aaron Coady — dated fellow contestant Alaska, otherwise known as Justin Honard for four years. This couple ended their relationship in 2013, but have stayed friends since.
During their time together, these queens started a band named Haus of Haunt, and now both have music careers. While the power couple didn't stay in a romantic relationship, they are both still supportive of each other.
Miley Cyrus and Kaitlynn Carter
Teen idol turned rockstar Miley Cyrus has had a colorful dating life. Starting with Nick Jonas and later Liam Hemsworth, the singer has been seen with some seriously high profile other halves. After her split from then-husband Hemsworth, Miley jetted off to Italy with Kaitlynn Carter.
In an article about the relationship, Carter wrote, "This was a profound journey of self-discovery. For the first time, I listened to myself, forgot about the 'norm,' and lived." This relationship lasted a couple of months.
Zachary Quinto and Jonathan Groff
And here he is again! This time we're taking a look back at actor Zachary Quinto's relationship with actor and Broadway star Jonathan Groff. These two were an item between 2010 and 2013, but their relationship ended up running its course.
In fact, when the couple split, Jonathan Groff jetted off to console his close friend and co-star Lea Michele following the death of Cory Monteith. Since his split from Zachary Quinto, Jonathan Groff has been dating choreographer Corey Baker.
Luke Evans and Jon Kortajarena
Welsh actor and singer Luke Evans is pretty private about his personal life. The actor has stated that people regularly tell him that they can't believe he's gay, though he prefers not to discuss his family life with the media. For that reason, it's unclear exactly how long his relationship with Spanish model Jon Kortajarena lasted.
In fact, there have been some rumors that this gay celebrity couple have rekindled their romance. The model posted and then deleted some Instagram stories of the couple together in 2019. Interesting!
Amandla Stenberg and King Princess
Actor and LGBTQ activist Amandla Stenberg identifies as non-binary. Though she came out as pansexual at one stage, the star has since come out as gay. In 2018, Stenberg dated Mikaela Mullaney Straus — better known as King Princess.
King Princess is gay and genderqueer, and the couple were seen hanging out together in recording studios. However, this couple didn't last long, struggling with maintaining their busy schedules. Since then, King Princess has been dating Lizzo's creative director, Whitney Wilson.
Brad Walsh and Christian Siriano
Our next gay celebrity couple did make it down the aisle, but sadly, their relationship didn't have lasting power. Singer and producer Brad Walsh is known for his remixes of Britney Spears and Lady Gaga tunes, among others. He married fashion designer Christian Siriano in 2016, after over 10 years together.
Alas, just two years later, the producer revealed that he and husband Siriano had decided to end their relationship. Since then, Christian Siriano has been dating Kyle Smith.
Miley Cyrus and Stella Maxwell
We're back with Miley, this time to revisit her relationship with Belgian-born Northern Irish-New Zealand model Stella Maxwell. We've already seen Stella with actress Kristen Stewart, but she was actually with Miley before that.
Miley Cyrus and Victoria's Secret angel Stella Maxwell dated briefly in 2015. Apparently, the pair met through mutual friend Cheyne Thomas and hit it off. Stella Maxwell identifies as queer and fluid, and has been linked to Lily-Rose Depp and Bella Hadid.
Rosie O'Donnell and Kelli Carpenter
Outspoken comedian and TV personality Rosie O'Donnell publicly came out in 2002 at a charity comedy event. The star has long been open about her views, particularly in terms of LGBTQ adoption. She adopted her first child while she was single.
Later, Rosie O'Donnell got together with marketing executive Kelli Carpenter. The pair got married in 2004, and Carpenter also adopted her son. Together, this couple have four kids together. Rosie O'Donnell announced the end of her marriage in 2009. She has since remarried.
Ireland Baldwin and Angel Haze
The daughter of actors Kim Basinger and Alec Baldwin, Ireland Baldwin has always been in the public eye. The model and actress dated rapper Angel Haze in 2014, and the musician dedicated track "Candlxs" to her then girlfriend. These two met at New York Fashion Week when Baldwin's cousin introduced them.
American musician Angel Haze — birth name Raykeea Raeen-Roes Wilson — is agender. This relationship didn't last long, and after Baldwin called it quits, she checked into a recovery center for emotional abuse.
Ricky Martin and Carlos Gonzalez Abella
Now adorably coupled up with Syrian-Swedish painter Jwan Yosef, it's hard to imagine Puerto Rican singer Ricky Martin with anyone else. The celeb came out publicly in 2010, and explained that he previously thought he was bi.
Ricky Martin dated economist Carlos Gonzalez Abella for several years, with the relationship ending officially in 2014. Just two years later, Martin met Yosef, and they were engaged that same year. Now they are married with four children, including Martin's sons from before the relationship.
Kristen Stewart and Alicia Cargile
Before she dated model Stella Maxwell, actress Kristen Stewart had an on-off relationship with visual effects producer Alicia Cargile. At the time, Stewart was head over heels, saying, "Right now I'm just really in love with my girlfriend."
This couple stayed together for two years, dating between 2014 and 2016. Kristen Stewart seemed to enjoy this relationship partly because it attracted less attention than her high profile couplings with co-star Robert Pattinson and married director Rupert Sanders.
Ruby Rose and Jessica Origliasso
So far we've seen that Australian actress Ruby Rose was engaged to fashion designer Phoebe Dahl. After that relationship ended in 2015, the star started dating one half of musical duo The Veronicas — fellow Australian Jessica Origliasso.
Ruby Rose and Jessica Origliasso dated in 2008, and then got together again between 2016 and 2018. The Veronicas singer is passionate about same-gender marriage, and dislikes being labeled in terms of her orientation. Jessica Origliasso has also dated musicians Billy Corgan and Josh Katz.
Jane Lynch and Lara Embry
Award-winning comedic actress Jane Lynch was in a relationship with clinical psychologist Lara Embry for several years. The couple first met at a fundraiser, and tied the knot the following year. When they got married, Jane Lynch became stepmom to Embry's daughter, Haden.
Sadly, in 2014, the couple's divorce was finalized. It was reported that Lara Embry walked away with rather a lot of money. Jane Lynch simply commented that California "is a half and half state, as well as it should be, so that's fine."
Colton Haynes and Jeff Leatham
Colton Haynes and Jeff Leatham broke off their six-month marriage in May 2021. There was hubbub going around that the couple had split as Leatham had been unfaithful.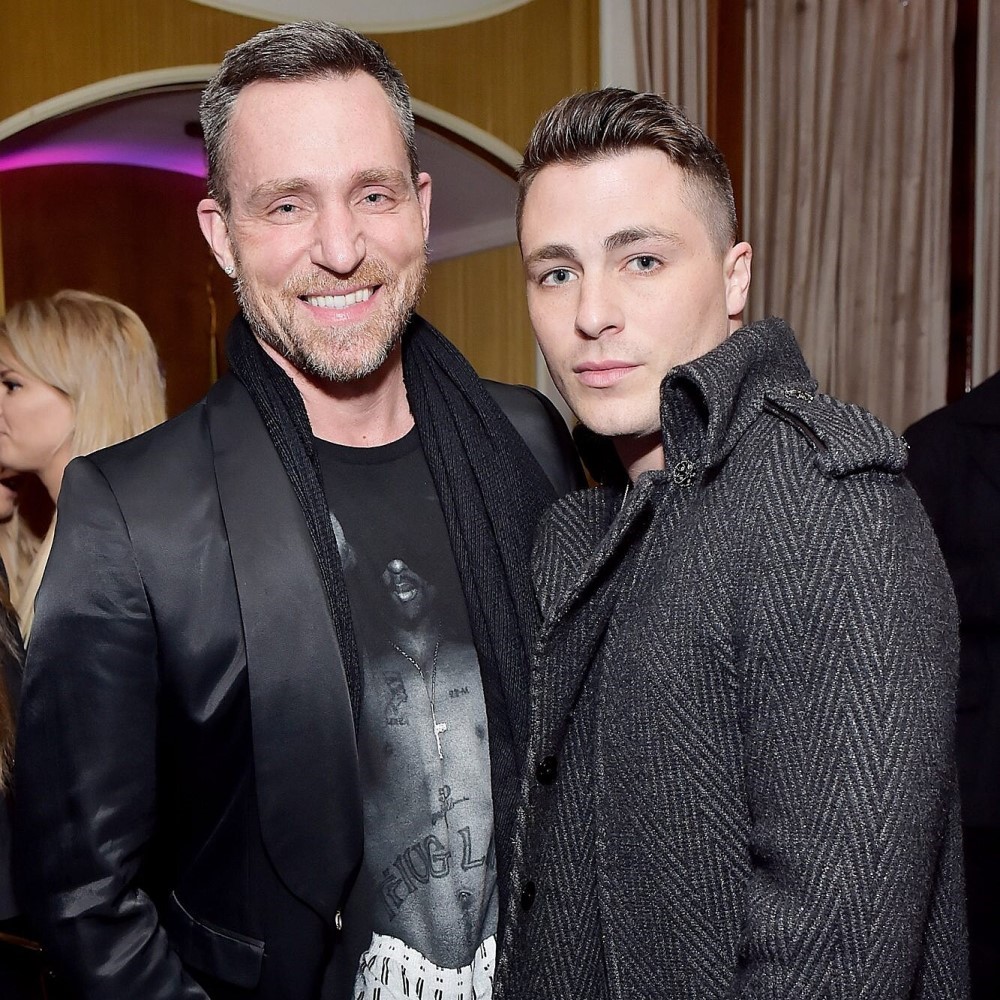 The faith was solidified after Haynes released a track about infidelity close to the split. Appalled by the dirt being thrown on his ex's name, Haynes popped on to Twitter to clear the confusion where he claimed Leatham could never cheat and that the song was about a past relationship.
Ross Mathews and Salvador Camarena
After about a decade of togetherness, Ross Mathews and Salvador Camarena parted ways in 2018. The couple, who started seeing each other in 2008, successfully sold their first LA home in 2013 before purchasing a contemporary home in Glendale with a mountain and a panoramic valley view.
The judges of RuPaul's Drag Race have always been open about their sexuality and relationship, which is why their split came as a shock to many.
Luke Evans and Rafa Olarra
2021 began with the sad news that one of the most famed LGBTQIA actors of Hollywood, Luke Evans, had parted ways with his partner, Rafa Olarra. Olarra and Evans started their relationship in 2019 before making it public in 2020.
During the pandemic, they had a brief separation. Despite the pair reconciling, much to the fans' dismay, they announced the end of their courtship in January 2021. However, Evans surprised everyone by stating that he plans on becoming a single father and starting a family.
Elliot Page and Emma Portner
The split of Elliot Page and Emma Portner left the media and fans stunned. Page met Portner in 2017 and they instantly fell for each other.
This is why they tied the knot shortly six months after coming together. The LGBTQIA couple caused quite a stir after Elliot came out as a trans man in December 2020. Portner supported him publicly and even came to his defense to protect him from transphobic comments. On January 2, however, Page finally decided to sit down and file for separation.
Lambda García and Luja Duhart
Lambda García and Luja Duhart were everyone's favorite LGBTQIA celebrity couple in 2020. Sadly, a year after their romance bloomed, the couple called it quits.
In February, the actor took to Instagram to reveal that he had decided to amicably part ways from his singer now-ex boyfriend. Although sad about the split, García said that his relationship with Duhart was the best relationship he had ever been in. Fans can only hope the two find happiness in their separate ways.
Dulceida and Alba Paul
A lot of LGBTQIA couples separated in 2021 which makes us believe this was not the year for love. Dulceida and Alba Paul ended their courtship after they realized it was not a good time in their relationship.
A post was made dedicated to the announcement in July, 2021. Paul agreed to a temporary split and claimed that she hoped the relationship would heal. Dulceida came out as bisexual in 2015 through her YouTube channel. After their wedding in 2016, the couple became LGBTQIA icons in Spain.
Ty Herndon and Matt Collum
Country singer Ty Herndon broke up with long-time boyfriend Matt Collum in 2021. He broke the news on an Instagram post on October 27. The post contained a heartfelt message from Herndon who expressed his wish and prayer to stay friends with Collum for a long time.
The couple had been together for five years prior to Herndon coming out as gay in November 2014. This news became a revolution in the world of country music as more LGBTQIA artists started coming out following in his footsteps.
Taryn Manning and Anne Cline
Taryn Manning, 42, and Anne Cline, 28, ended their relationship in late August of this year, just two months after getting engaged. Cline popped the question to the Orange Is the New Black starlet in June in a cozy restaurant in Florida.
The couple was first seen together in March. Their whirlwind romance was surely not working for Manning as a close source of hers told the press that she figured out the relationship wasn't the right one for her after the engagement.
Joe Exotic and Dillon Passage
Just after three years of marriage, the beloved couple from Tiger Kings announced their split on March 26.
The passage made a post on Instagram where he made a bunch of sad revelations. He said that the duo had been apart for about two and a half years of their marriage, which itself lasted no more than three years. Expressing their mutual love and respect for each other, the former couple shared the news of their separation.
Carrie Brownstein and St. Vincent
St. Vincent surely has an eye when it comes to women. Her list of girlfriends is quite impressive. One such noteworthy mention is Excuse 17's, Carrie Brownstein. St. Vincent collaborated with the bisexual Portlandia actress, musician, and comedian in 2017.
Rumors floated around about Carrie dating Broad City's Abbi and Orange Is the New Black's Taylor Schilling, none of the other flings were relevant enough to be confirmed. Currently, Brownstein is busy with a series she is doing for Hulu and making new music for Sleater-Kinney.
Chelsea Fairless and Lea DeLaria
Our condolences to Sandra Bernhardt who must have been preparing to officiate the wedding of actress Lea DeLaria and fashion editor, Chelsea Fairless, before the couple abruptly ended their engagement two weeks prior to the wedding.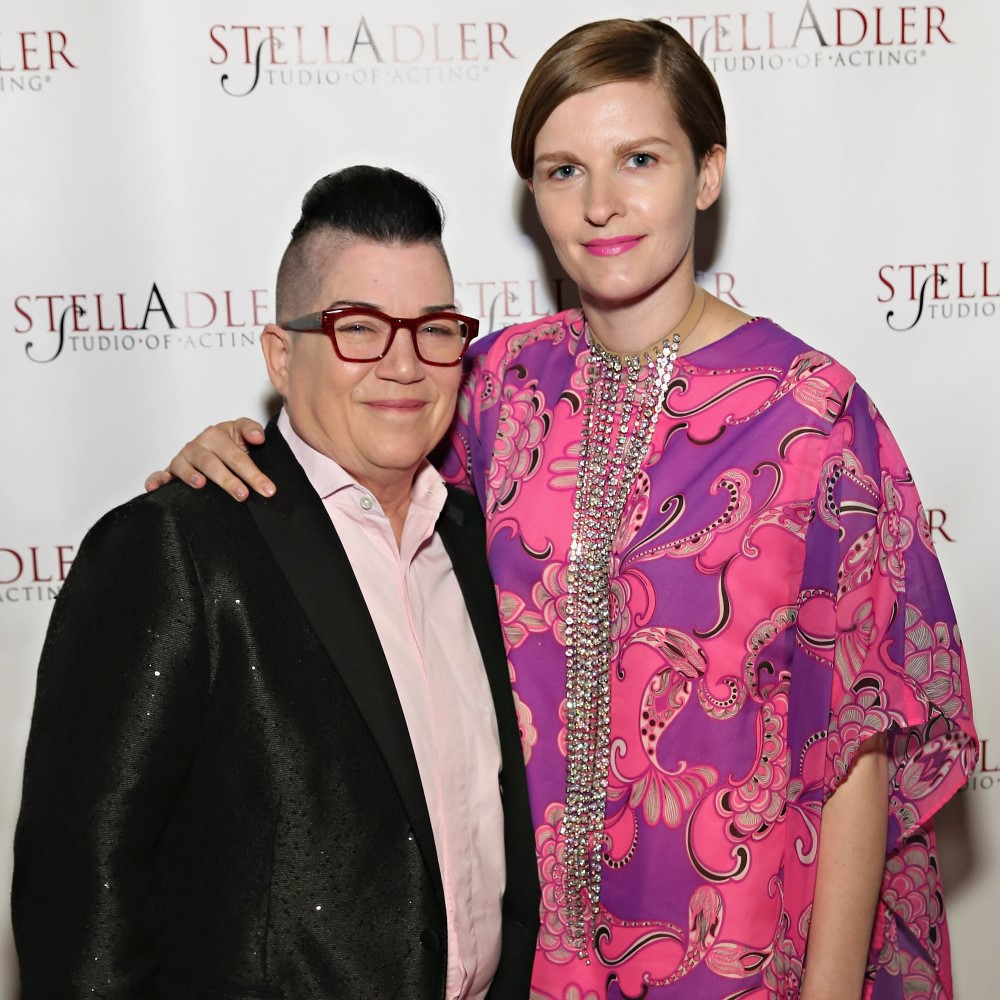 DeLaria announced on her Instagram handle that the two had split amicably and will forever be in each other's lives. After being together for four years, the two had developed a strong bond which even allowed them to joke about their split. Fairless is currently dating stylist Tatiana Waterford.
Tasya van Ree and Amber Heard
Artist Tasya van Ree was with actress Amber Heard for four years before they called it quits in 2012. Interestingly enough, Van Ree still carries a tattoo of Amber's name on her arm – another embarrassing moment of celebs having their ex's name tattooed on themselves.
Since then, Van Ree has dated (and broke up with) Caroline Vreeland, model and the great-granddaughter of fashion legend, Diana Vreeland. She launched the Intergalactic Girls Club in 2018, which is an online community bringing together women and art.
Leisha Hailey and K.D. Lang
Leisha Hailey garnered a lot of attention in 1996 for her first high-profile relationship with singer-songwriter, K.D. Lang. After staying together for five years they eventually split. Hailey mostly stayed mum about her relationship and the break-up but has accepted feeling nostalgic when she reminisces about their time together.
After that, she became Alice Pieszecki. Hailey was also spotted in two episodes of Silicon Valley . Presently, Hailey is single and often posts adorable pictures with her former L Word castmates on Instagram.
Corin Tucker and Carrie Brownstein
From 1994 to 2006, Carrie and Corin both played guitar and lent their voices to the tracks of the all-female rock band Sleater-Kinney. The guitarist-vocalist duo also dated during the early days of the band.
Openly bi Corin went on to make her own band, the Corin Tucker Project. After the two broke up, Tucket found love again in Lance Bangs and got married. The couple share two kids and Tucket is presently the lead singer for Filthy Friends.
Samantha Thomas and Elliot Page
Elliot Page used to date Samantha Thomas when he still went by the name "Ellen Page." Thomas was Page's first public girlfriend.
After their split in 2017, the artist has mostly stayed out of the public eye. Page went on to marry dancer Emma Portner after a year (and even separated a while later). However, Thomas is apparently still friends with the two as she posted a picture with the now-ex couple at Women's March in LA in January 2018.
Cheyenne Jackson and Monte Lapka
Next up is Broadway star Cheyenne Jackson, and his relationship with physicist Monte Lapka. This pair started dating in 2000 and tied the knot over a decade later in New York City. Just two years later, the couple announced that their marriage was over.
Since then, Cheyenne Jackson has moved on with actor Jason Landau. In fact, he got married for the second time in 2014. Together, Jackson and Landau have twins — son Ethan, and daughter Willow.
Angelina Jolie and Jenny Shimizu
We bet you forgot about this one! Now more associated with Brad Pitt, or Billy Bob Thornton, actress Angelina Jolie hasn't only dated men. Before the actress hastily married British actor Jonny Lee Miller, she dated model and actress Jenny Shimizu.
This relationship lasted several years, and Shimizu claims that it continued when Angie was involved with other people. When asked if she was bi, Jolie responded, "Of course […] Absolutely! Yes!" She continued, "I would probably have married Jenny if I hadn't married my husband."
Maria Bello and Mariska Hargitay
American actress and writer Maria Bello has been on our screens for quite some time. The star opened up about her orientation when she fell in love with her ex-partner, Clare Munn. However, before that, the star apparently dated actress and director Mariska Hargitay.
It's not clear exactly when these two dated, but suffice to say, it didn't last. Mariska Hargitay ended up marrying co-star Peter Hermann, and Maria Bello is engaged to French chef Dominique Crenn.
Troye Sivan and Jacob Bixenman
Australian Youtuber Troye Sivan publicly came out as gay on his channel in 2013. Years before that, the star had also come out to his family. In 2016, Sivan started dating American model Jacob Bixenman. You can even spot Jacob Bixenman in the music video for Troye Sivan's song, "Heaven."
This cute couple were together for four years, with news of their split landing in 2020. During the global quarantine, these two headed back to their separate home continents.
Jillian Michaels and Heidi Rhoades
Lastly, we turn to personal trainer Jillian Michaels and her ill-fated relationship with ex-fiancée Heidi Rhoades. These two had two children together, but ended their relationship in 2018.
Speaking about her preferences, Michaels has said, "Let's just say I believe in healthy love. If I fall in love with a woman, that's awesome. If I fall in love with a man, that's awesome. As long as you fall in love." The TV personality is currently dating designer Deshanna Marie Minuto.
30+ Specially Secured Celebrities We Wouldn't Want to Ask for an Autograph
Lady Gaga
Understandably, mega star Lady Gaga needs security at all times. The popstar has millions of Little Monsters, and some people that are seriously obsessed with her. For this reason, Gaga is always seen with security when she's out and about.
Some celebrity bodyguards end up with followings of their own. Pete van der Veen worked for Lady Gaga for years, and even featured on one of her tracks. The Dutch bodyguard is also a bodybuilder, and even once won a beauty contest.
Daniel Radcliffe
Actors from major franchises are in particular need of extra security. Daniel Radcliffe played the boy who lived for over a decade, gaining him lots of fans all over the world. One of his bodyguards is named Sam (pictured) and he's apparently "never more than an arm's length away" from the star.
Sam has to plan out how he'll get Daniel Radcliffe to the bathroom without screaming fans mobbing the actor. He has been described as like one of Radcliffe's older brothers.
Beyoncé and Jay-Z
Apparently, when Blue Ivy Carter was dropped at preschool by a security motorcade and three bodyguards, the other parents complained. But what else would super stars Bey and Jay do? The couple have been attacked by fans several times, leading them to tighten up their operation.
Famously, one of the Carters' bodyguards is Julius DeBoer (pictured). This bodyguard is one of the few people in the world that knows what went down in that elevator. DeBoer pulled Solange off Jay-Z in the well-publicized incident.
Cardi B
When Cardi B stepped out with her bodyguard, the internet collectively swiveled its head. The rather attractive looking bodyguard is named Price, and now has his own Instagram following. Multiple articles popped up discussing the suave looking security guard, with fans even telling rapper Offset to watch his back.
Apparently the fashionable bodyguard has a son, and has made supportive posts featuring Cardi and Kulture. The only thing is, we're not sure this bodyguard would keep people away…
50 Cent
Look, rapper 50 Cent—or Curtis James Jackson III—has been shot nine times. If you had been shot nine times, wouldn't you hire security to follow you at all times? We sure would. The star was attacked in 2000, allegedly by a man that had worked as Mike Tyson's bodyguard. During the shooting, the star's son and grandmother were present.
It took 50 Cent five months to recover from the attack. It's thought that the shooting was revenge for the rapper's song "Ghetto Qur'an."
Bella Hadid
It's no surprise that supermodel Bella Hadid hires her own security team. After all, a strange man picked up her sister Gigi at Milan Fashion Week—that would be enough to convince us to hire a bodyguard! Bella always travels with security, and one of her guards, Simon Newton has been praised for his fashion forward looks.
However, Bella has stepped in to reprimand her security. On one occasion, they pushed a female paparazzi, prompting the model to say, "Do not! Can you please? Don't touch her."
Kim Kardashian
Famously, Kim Kardashian was held in an armed robbery in a hotel in Paris. At the time, the star's bodyguard, Pascal Duvier (pictured), was in a club with Kar-Jenner siblings Kourtney and Kendall. Just days before, Duvier had stopped Vitalli Sediuk from assaulting Kim, and she tweeted calling him "a G."
Pascal Duvier was in the German army, and first worked for Kanye West. The experienced bodyguard has also worked for the Black Eyed Peas, Nick Jonas and Frank Ocean. After the robbery, Kim stepped up security.
Whitney Houston
Famously, singer Whitney Houston starred in The Bodyguard, a movie about a superstar and her relationship with her bodyguard. Indeed, the film was partly based on Houston's bodyguard, David Roberts, a Welsh former police officer.
Tragically, David Roberts worked for Whitney Houston between 1988-1995 but was fired for expressing concerns about her wellbeing. Since the singer's passing, Roberts has commented that she might be alive if his concerns hadn't been ignored. He has said, "It was part of my duty […] to protect them from themselves."
Tom Cruise
Action star Tom Cruise only wants top level bodyguards around him. At one point, Tom Cruise, Katie Holmes and Suri Cruise were protected by bodyguard Sean Ringgold. However, in 2009 Ringgold started his own successful acting career.
Tom Cruise has also been protected by Mark "Billy" Billingham, who now stars in UK military reality TV series SAS: Who Dares Wins. The former sniper and SWAT officer has also worked for Brangelina, Kate Moss, Hulk Hogan, Michael Caine, and Russell Crowe.
Drake
Drake's entourage aren't to be messed with. In fact, the rapper's security team have been connected to several violent incidents. There are videos of the bodyguards yelling at people, and being physically aggressive. A former sever at a West Hollywood restaurant claims Drake's bodyguards beat him up.
On another occasion, Drake and his entourage were involved in a massive fight with Chris Brown and his crew. Then, in 2017, the star's team bullied drivers in Toronto so Drake's motorcade could pass.
The Beckham Family
David Beckham has said that he would love to walk down the street with his family, but they're simply too famous. Instead, Becks picks his kids up from school in a bulletproof Rolls Royce and two cars full of security guards. One of the Beckham's longtime bodyguards is Bobby Rich (pictured).
If Brooklyn Beckham pops out for ice-cream, you'll see Bobby Rich somewhere beside him. The bodyguard represented Great Britain in judo and has a black belt in Brazilian ju-jitsu. He is also a personal trainer!
Justin Bieber
How absurd is this photograph of Justin Bieber on a date with his bodyguard? Though Biebs is undeniably mobbed by fans everywhere he goes, this seems a little excessive. However, we bet his date felt nice and protected.
Now, Justin Bieber's head of security is Michael Arana, and he organizes the rest of the team. The Beliebers are organized when it comes to supporting their man, and fan page "Bieber Bodyguards" supports the star and "the men who keep him safe."
Kanye West
After the Paris robbery on Kim Kardashian, both Kim and Kanye stepped up their security (as did the rest of the Kar-Jenner family). While Kanye West used to walk alone or with just one guard, now he's surrounded at all times and travels in a bulletproof car.
One of Kanye's bodyguards was former police officer turned exotic dancer Savage Steve. After the pair parted ways, the bodyguard claimed Kanye was the "neediest" celebrity he'd ever worked with. We buy that!
Paris Hilton
Socialite Paris Hilton has always played the role of rich girl well. Of course, she is actually a rich girl, but for years the heiress has played up the idea of herself as an out-of-touch blonde. As part of her ever-so-Paris persona, the star likes to surround herself with handsome bodyguards.
When Paris was proposed to by Chris Zylka, she hired 24/7 security to protect her and the 22 carat multi-million dollar ring. As it turns out, the relationship didn't last, but we bet that ring stayed safe!
Brad Pitt and Angelina Jolie
Remember Mark "Billy" Billingham, the former sniper who protected Tom Cruise? Well here he is again. Mark Billingham worked for Brad Pitt and Angelina Jolie, becoming very close with the family. Actually, Billingham has claimed that he basically "fathered" the couple's six children.
Apparently Brangelina has fingerprint scanning locks at their homes and a cybersecurity team to monitor their kids online. Billingham was the couple's head of security and has commented that "the military set me up perfectly for what I did with them."
Kylie Jenner
When the internet caught sight of Kylie Jenner's bodyguard, they took to Twitter to show their support. Actually, some fans became so obsessed with Tim Chung (pictured) that they decided he was actually the father of the reality star's baby, Stormi.
While he no longer works for the family, Tim Chung was the bodyguard for Kylie, Kourtney, Kim and Kanye too. Apparently, Chung is also in the LAPD, and works as a professional model. This guy is seriously well-rounded!
Britney Spears
It's now known that popstar Britney Spears has been under a controlling and abusive conservatorship for years. Because of her situation, it's likely that Britney's father hires her security guards.
Since Britney's explosive testimony about her conservatorship, various former staff members have come forward. One of the star's former bodyguards, Fernando Flores (pictured), has confirmed the singer's testimony that Jamie Spears controls and abuses her. Reports used to claim that Spears was uncooperative with staff, but now that all makes much more sense.
Bruce Willis
Action star Bruce Willis has always had bodyguards, and often develops friendships with them. Willis met former bodyguard Michael Clarke Duncan when he was cast as Bear in Armageddon. The pair became friends and Willis influenced Duncan to land the role of John Coffey in The Green Mile.
Before that, Michael Clarke Duncan was a bodyguard for Will Smith, Jamie Foxx and Notorious B.I.G. He had always wanted to act, and stopped being a bodyguard when Biggie was murdered.
Jennifer Aniston
If you were as a big a sitcom star as Jennifer Aniston, you'd never be caught without a bodyguard. Seriously—think of how many people must scream quotations and catchphrases at her every single day! "We were on a break!" "It's a metaphor Daddy!" "I'm gonna' go get one of those job things!"
Jen is usually seen with three male bodyguards at all time. With this level of security, the A-Lister can feel safe and secure while out and about.
Kristen Stewart
Here's another celebrity that's been in an absolutely huge franchise. Though actress Kristen Stewart is known to be very private, she still needs to hire bodyguards to maintain her privacy. Twilight fans aren't exactly lowkey…we're just saying.
One of Kristen Stewart's bodyguards ended up with his own following and became known as "The Original Hot Bodyguard." This same handsome bodyguard also protected actresses Emilia Clarke and Nina Dobrev. According to Stewart, he was a good sport about all of the media attention he received.
Tom Hardy
Celebrities need bodyguards regardless of their own size and shape. Once you're world famous, there's no way of predicting the ways people might try to harm you. It's grim, but it's true.
English actor Tom Hardy is often seen with his bodyguard "Big John" (pictured). The star's bodyguard has been spotted carrying a folding knife, and carries high power flashlights to shine in the eyes of potential attackers. With Big John involved, we don't think anyone will bother targeting Tom Hardy.
Rihanna
There are lots of online pictures of popstar and billionaire Rihanna riding on the shoulders or backs of her bodyguards. In fact, when she's at concerts and needs a better view, her security team come in very handy.
At one stage, one of the Barbadian singer's bodyguards was involved in a physical altercation outside a club in London. Apparently, the bodyguard punched a photographer who wouldn't move back from the star's vehicle. On another occasion, a bodyguard slammed the car door in Rihanna's face!
Katie Holmes
When actress Katie Holmes was married to action star Tom Cruise, the couple shared a security team. It's no surprise that the rather intense Cruise wanted to make sure his wife and daughter were safe at all times.
However, after the couple broke up, Katie Holmes had other reasons to need her own security detail. The actress was scared of her ex's Scientology links, and her father ended up firing every staffer with a connection to Cruise. Now, the star is always flanked by guards.
Ezra Miller
You'd be right to notice that this picture doesn't really look like the others on this list (except perhaps for the snap of Bruce Willis and Michael Clarke Duncan). Here we have actor Ezra Miller with his bodyguard, Gu Rubee.
Gu Rubee is a flamboyant dresser and describes himself on Facebook as a "Yogi, Martial Artist, Trainer, Spiritual Advisor, Bodyguard & MUCH MORE!" Personally, we'd like to hang out with Ezra Miller and Gu Rubee—they look like they'd have a good time.
Jennifer Lawrence
Jennifer Lawrence's bodyguard Greg Lenz (pictured) is another person that ended up going viral. The handsome former model was snapped carrying J Law's chihuahua, and that's basically enough for the internet to make 1000 fan pages. Apperently Greg Lenz worked for the actress for some time, and can be spotted in the background of photos from the Hunger Games sets.
Greg Lenz isn't the only handsome bodyguard to spotted with J Law. Justin Riblet also went viral when he was seen with the star at LAX.
Shakira
Shakira knows that when it comes to keeping herself safe, there's nothing like a big brother. That's why, in addition to various guards, the pint-sized singer has also enlisted the help of her older half-brother, Tonino Mebarak.
While Mebarak is now based in Miami, Florida, he is often spotted next to his pop star sister. The former watch dealer has often been photographed guarding his younger sister when paparazzi or fans get too close.
Jennifer Lopez
Jennifer Lopez is not known for her subtlety – whether it's her designer wardrobe or pricey jewels, the pop diva and actress knows how to travel in style. Her most important accessory?
The throng of bodyguards and assistants that seem to accompany the star wherever she goes. In September of 2021, Lopez was faced with an overly aggressive fan. While her boyfriend, Ben Affleck, was able to hold the fan off, her team of bodyguards soon stepped in to help.
Madonna
Just like the pop star herself, Madonna's bodyguards seem to make the news also. In the early 90s, the star dated James Albright, her former bodyguard.
In 2013, it was revealed that she sent her bodyguard to chaperone one of her daughter Lourdes' dates with actor Timothée Chalamet. Given that Madonna is one of the biggest stars on the planet, it's no surprise that she has an unusually close relationship with the people she hires to protect her.
Cheryl Cole
Cheryl Cole may not be familiar to most Americans, but she is one of the biggest pop stars in the U.K. Cole is known for being a member of the band Girls Aloud, and for being a judge on the U.K. version of The X-Factor.
Cole also made headlines when it emerged that she skipped out on paying her security guard, Craig Balkam, when she starred on the American version of The X-Factor. These days, the pop princess is being protected by Irish bodyguard, Patrick O'Brien.
Christina Aguilera
Even though Christina Aguilera is one of the biggest pop stars in the world, she is actually quite tiny. The singer is only slightly over five feet tall and looks even smaller when compared to her massive bodyguards.
In 2003, the "Genie in a Bottle" singer made headlines when her bodyguard was involved in a physical altercation with a paparazzi photographer in Los Angeles. These days, the singer and her bodyguards have chosen to keep a low profile.
Johnny Depp
Johnny Depp is one of the biggest stars in Hollywood, but lately, his personal life has been gaining more attention than his acting. The actor has frequently been in the headlines for his tumultuous relationship with ex-wife Amber Heard.
Even the actor's bodyguards were dragged into his legal battles. The actor also made the news when in 2018, it emerged that the actor was being sued by two former bodyguards for unpaid wages and for "unsafe" working conditions.
Heidi Klum
Being a celebrity bodyguard can come with many perks including a relationship with a supermodel! In 2012, model Heidi Klum began dating her South African bodyguard Martin Kirsten.
While Kirsten had worked with the supermodel for several years, their relationship didn't become romantic until after she separated from the singer Seal. The two dated for over a year, and it was reported that the model frequently gave the security guard money and even a house in his home country of South Africa.
Fergie
Former Black Eyed Peas member and singer, Fergie, decided to turn to celebrity bodyguard Pascal Duvier for all of her security needs. The bodyguard to the stars became famous when it was reported that Kim Kardashian had fired him after her infamous Paris robbery scare.
While Duvier's bodyguard skills weren't enough for the reality star, Fergie seemed pleased to have the towering bodyguard around. Duvier has been spotted alongside the star as she travels the world.
Katy Perry
Celebrity bodyguards are usually the background characters in their celebrity clients' lives. That said, some bodyguards often get more attention than the stars they work for. Katy Perry's bodyguard gained attention when fans began noticing his similarity to actor Hugh Jackman.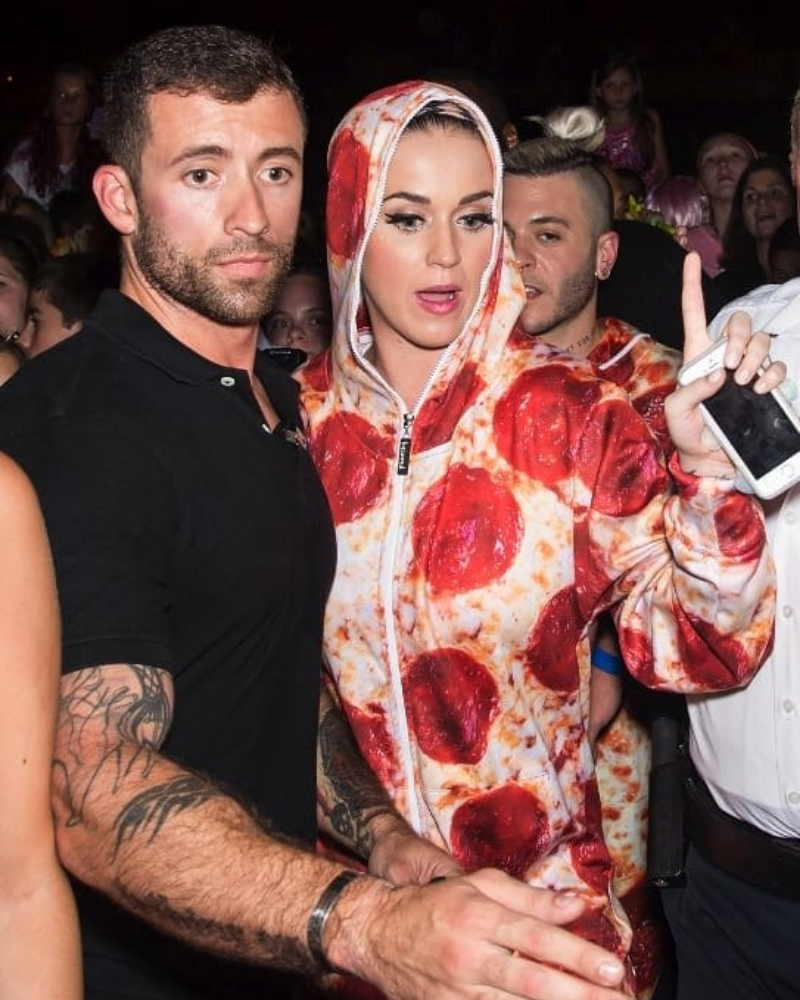 With his toned physique and brown eyes, it's hard not to see a resemblance to the Australian actor. The still-unnamed bodyguard has attracted a following on social media and has appeared on several lists of most attractive bodyguards.
Jason Momoa
It might seem strange that someone with Jason Momoa's build would need a bodyguard, but sometimes Hollywood can be a strange place. The Game of Thrones star was spotted with several bodyguards prompting fans to ask, "what's the point?"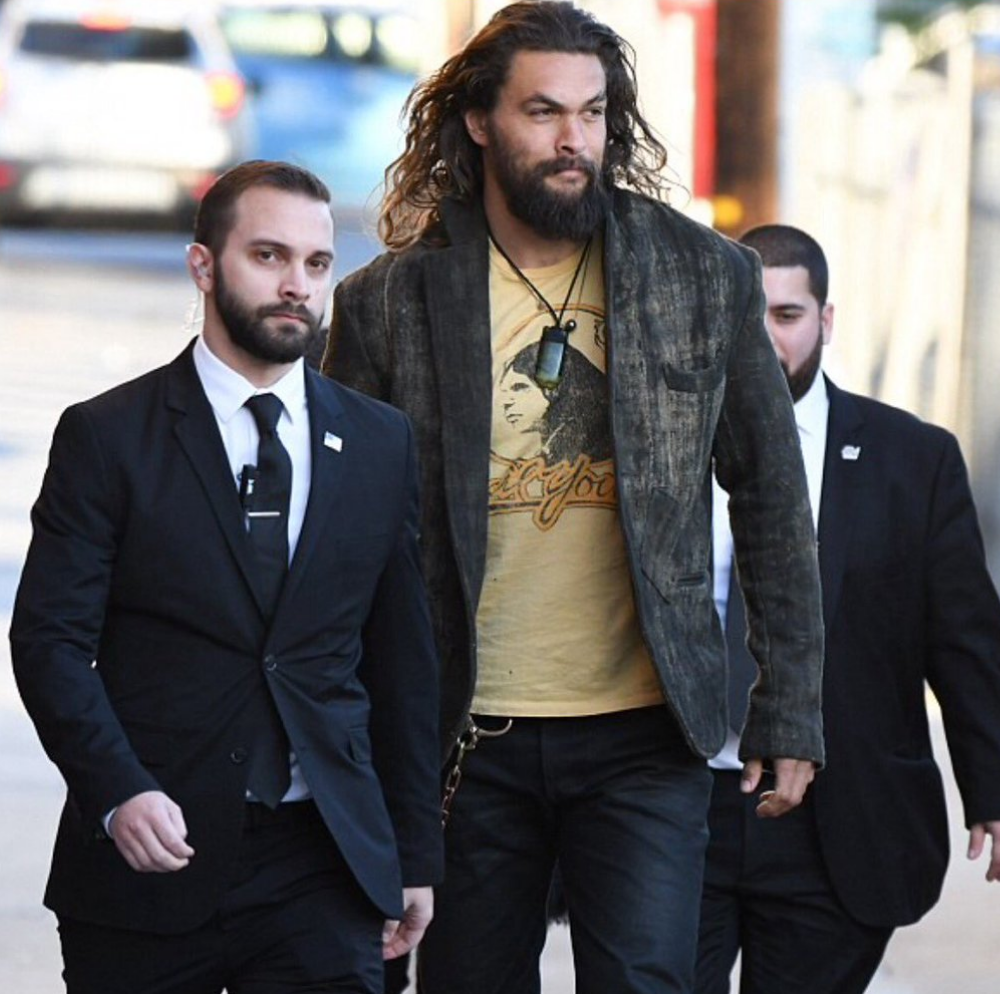 The picture of the Aquaman star, and his considerably smaller bodyguards, inspired countless memes and hilarious comments. While there must have been a reason why these bodyguards were hired, it's still quite a funny sight to see.
Karl Lagerfeld
Though he has passed away, Chanel's creative director Karl Lagerfeld was often spotted with his longtime confidant and bodyguard Sébastien Jondeau. Jondeau met the designer when he was still a teenager, but quickly began working for Lagerfeld and even appearing in his fashion campaigns.
Jondeau has said that his relationship with Lagerfeld was more like a father-son bond despite being employed by him. In early 2021, the former bodyguard and personal assistant released a tell-all book about his close relationship with the late fashion designer.
Taylor Swift
Few people know that pop star Taylor Swift has had several dangerously close encounters with stalkers in the past. The singer has admitted that she even keeps an emergency kit in her house in the event that something happens to her, including military-grade bandages.
Following several events involving stalkers, the singer has often been seen with her security entourage which includes a former police officer. The singer's bodyguards are apparently in such demand that they accompanied Prince Harry and Meghan Markle during their recent trip to New York City.
Amy Adams
Walking the red carpet can be a great way for celebrities to meet and greet their fans. Unfortunately, getting so close to the public can also become a dangerous situation if a fan decides to get a bit too aggressive or pushy.
For this reason, stars can often be seen next to a throng of security guards in order to protect them from any overzealous fans. This picture of Amy Adams' security guard had the internet commenting on how attractive the bodyguard was, with the unnamed guard making Yahoo's list of "Celebrities With Super Hot Bodyguards".
Blake Lively and Ryan Reynolds
She might be married to The Hitman's Bodyguard star Ryan Reynolds, but actress Blake Lively still occasionally needs the help of professional bodyguards.
Filming the teen drama, Gossip Girl, often meant spending hours on the streets of New York City where the show takes place. Lively was often seen next to her bodyguards in between takes. Despite the professional help, Reynolds still jokes that his wife would make a better bodyguard than him!
Cara Delevingne
Being an in-demand model can sometimes mean needing extra protection. Model and actress Cara Delevingne must have been happy to have her security around when, in 2013, she and best friend Rihanna were attacked by a man in a London nightclub.
While the bodyguard and singer were slightly injured, things could have been far worse. These days, the model can be frequently seen shopping and clubbing, all under the close supervision of her bodyguards.
Halle Berry
While Halle Berry wasn't always known for having a large security entourage, having a child changed everything. Following the birth of her daughter, Nahla, Berry began receiving disturbing threats. She immediately hired bodyguards to watch over her daughter.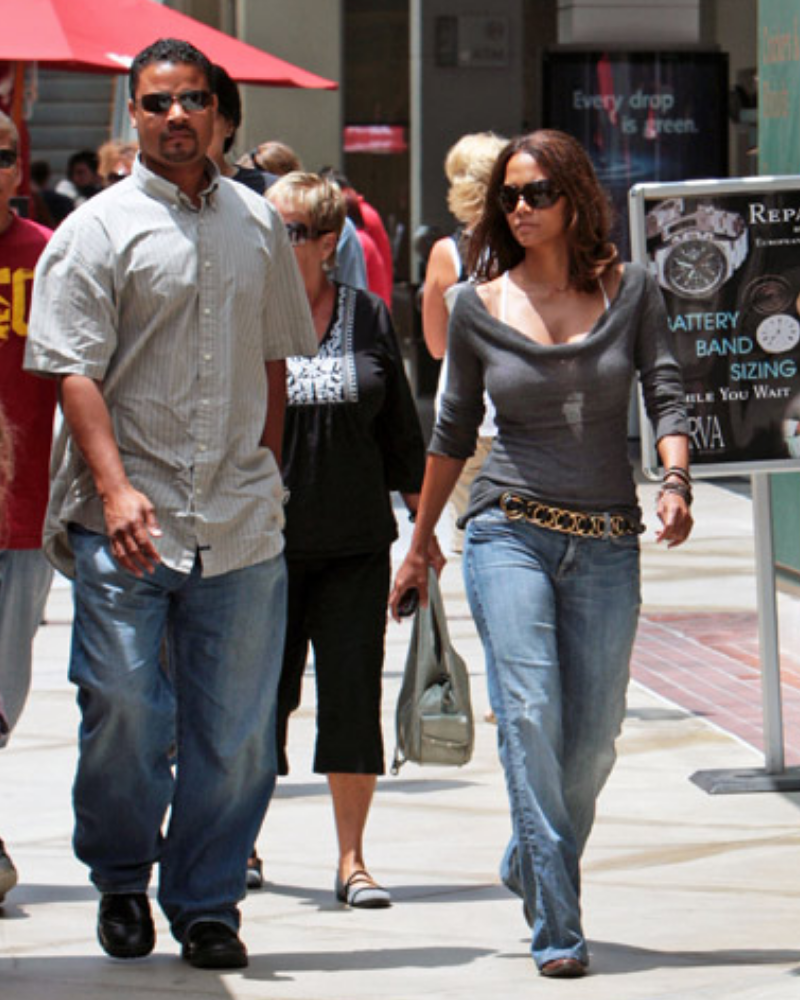 Those guards also came in handy when her ex and Nahla's father, Gabriel Aubry, got into a physical altercation with her boyfriend at the time, Olivier Martinez. We're sure the Oscar-winning actress isn't taking chances and still keeps her bodyguards around, just in case.
Scarlett Johansson
Actress Scarlett Johansson might play a superhero on the big screen, but that doesn't mean she's above hiring professional bodyguards on occasion. The Black Widow star has often been seen hitting the red carpet with her security team in tow.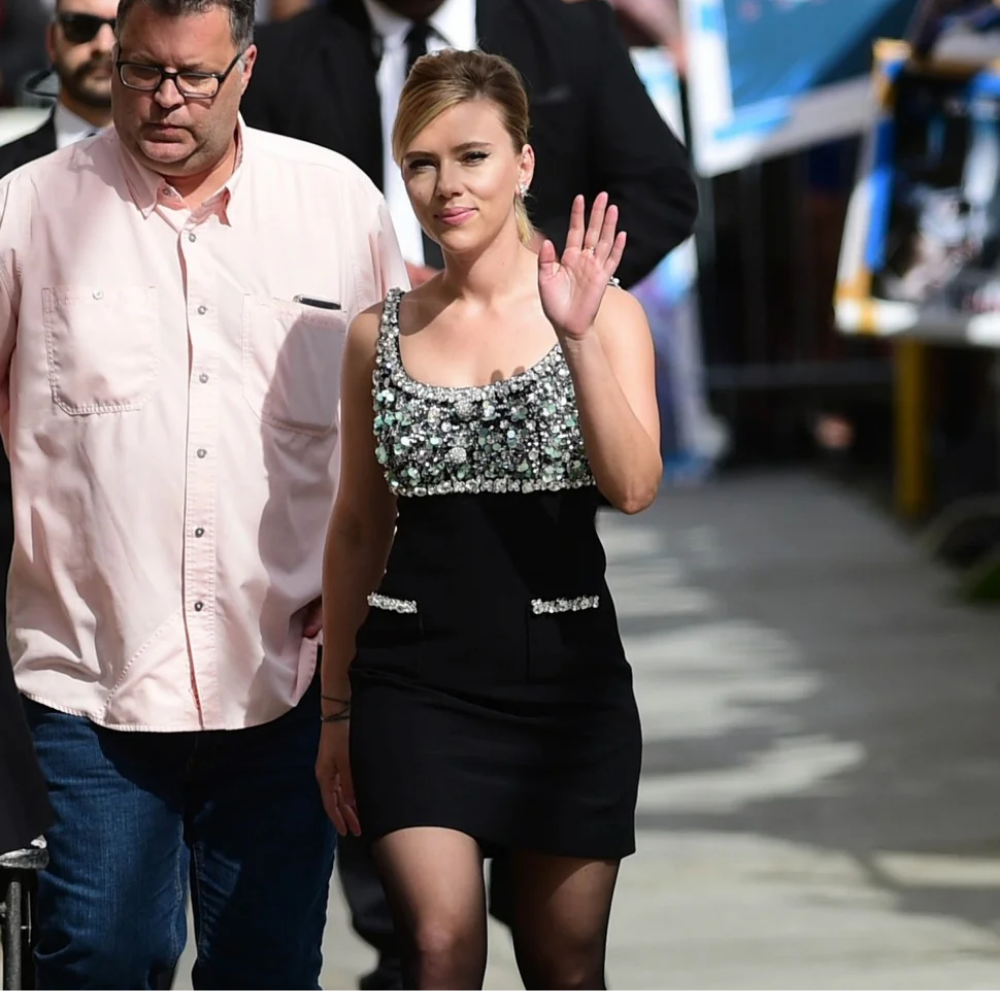 When she's not on the red carpet, however, the actress prefers to keep a lower profile. Considering how much training she did for her role as the superhero, we think she'll stick to protecting herself in the future.
Cher
Being one of the most well-known pop icons, the need for professional bodyguards would be obvious. Yet, to Cher, the need only arose after a particularly violent episode early in her career when a man physically assaulted her.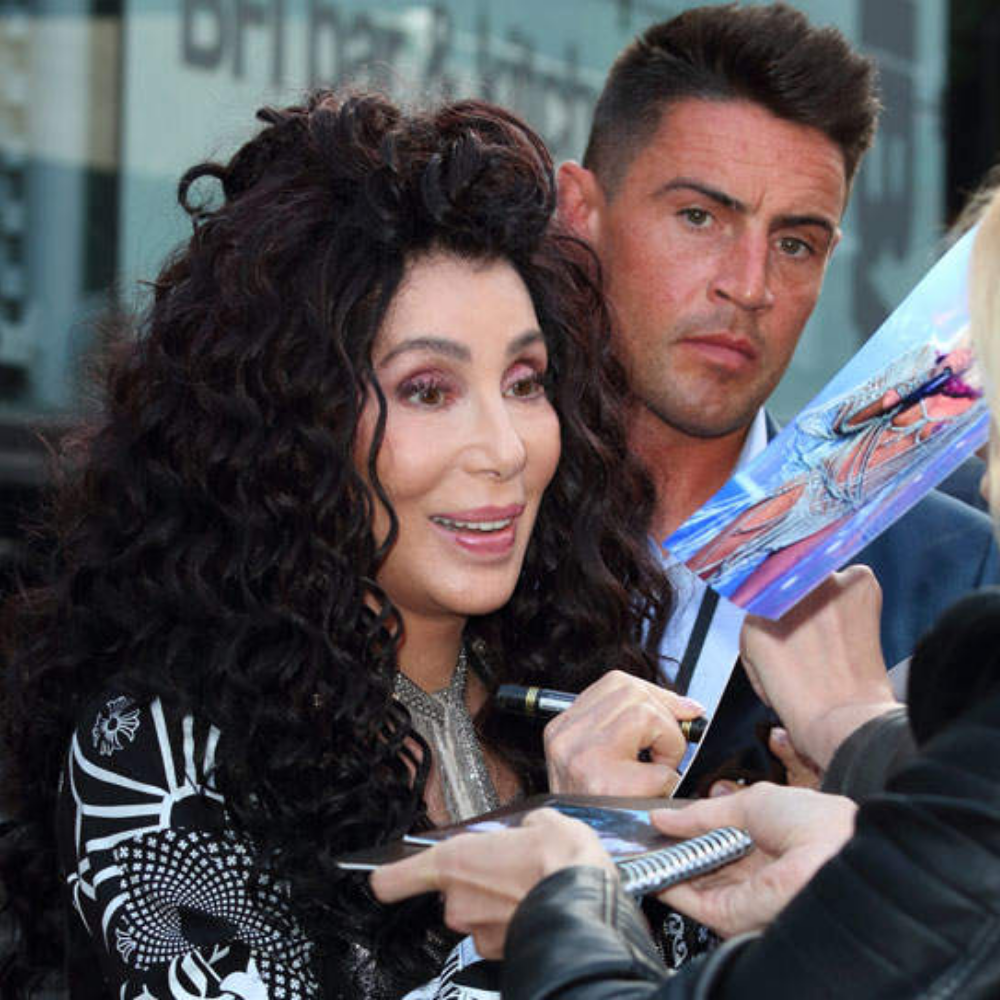 While her manager was finally able to pull the man off, she realized she needed bodyguards. For many years, she employed Michael Francis as her personal bodyguard. Though he was hired after the star received death threats, their relationship turned into a friendship with Francis calling her "a sister."
Robert Pattinson
He may play a super-strong and immortal vampire in the Twilight series, but even Robert Pattinson sometimes needs to hire professional bodyguards. The actor is frequently spotted next to an entourage of security guards following his meteoric rise to fame as the teen vampire, Edward Cullen.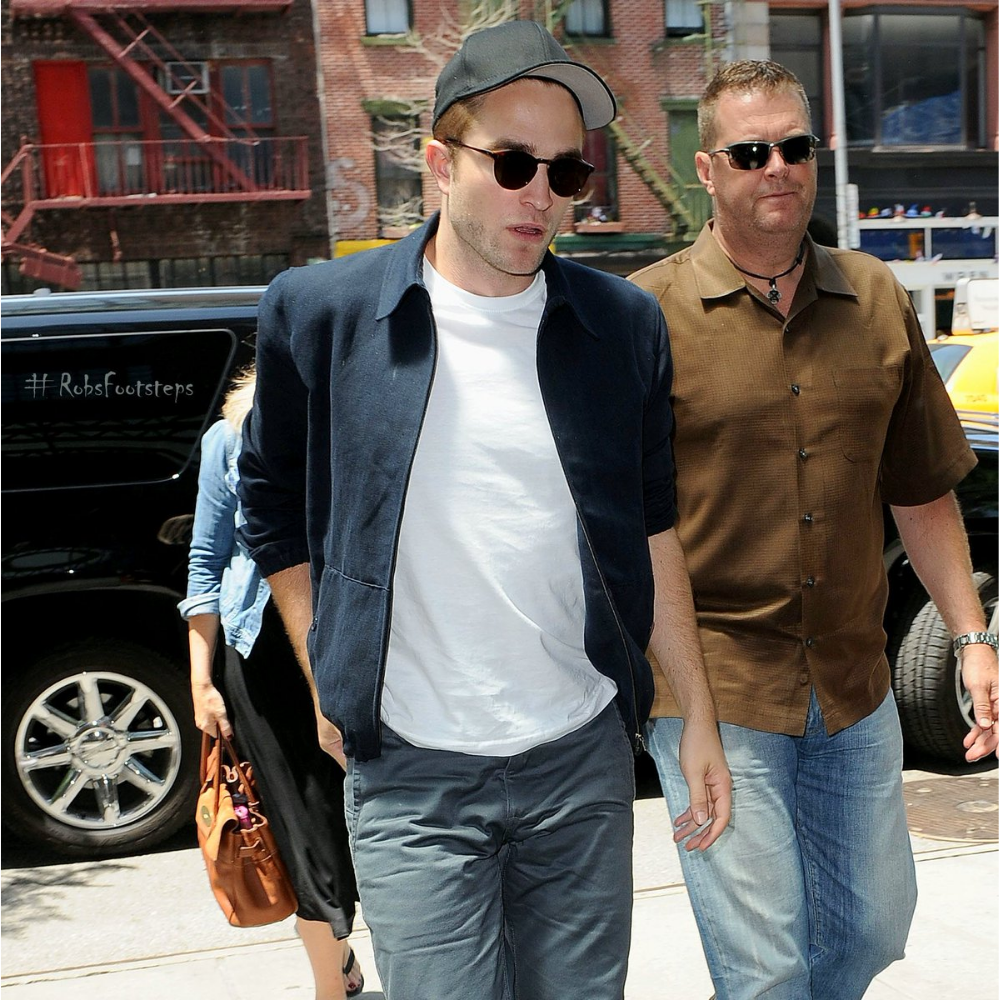 It seemed that for many years, the actor couldn't leave his home without being swarmed by crowds of screaming fans. While "Twilight-Mania" may have faded, the actor will probably be back in the spotlight with his upcoming role in the new Batman movie.
Billie Eilish
Popstar Billie Eilish may not seem like the type to be surrounded by an entire entourage of minders, but the singer decided to hire professional help after a particularly scary incident.
In 2019, the singer hired a bodyguard to sleep in her living room after her address was made public and several fans entered her home. Eilish has also had to have security protect her from overzealous fans at her concerts after several got a bit too rough with her.
Megan Fox
Following her role in the Transformers films, actress Megan Fox became one of the most popular women in Hollywood. With her fame, came the need to hire professional bodyguards.
These security experts came in handy when, in 2021, a violent altercation broke out between the actress' boyfriend Machine Gun Kelly, and UFC star Conor McGregor. For a short period of time, the actress was caught in between the two men, only to be saved when security intervened.
Miley Cyrus
Having been in the spotlight since she was a child, fame is nothing new for actress-turned-singer Miley Cyrus. That said, Cyrus began beefing up her security after an overly aggressive fan tried to kiss her in 2019.
The singer continues to rely on her security personnel to protect her from crowds of unpredictable fans. One video, which recently made headlines, showed the singer and her bodyguards fighting off a crowd of fans outside of her New York City hotel.
Floyd Mayweather
While some celebrities have regular bodyguards, boxing champion Floyd Mayweather has his own "Money Team". Mayweather gave his entourage the name due to the fact that they handle the large sums of cash that Mayweather frequently has on him.
Sporting "TMT" shirts, the security team is so loyal to the boxer that one even took a bullet for Mayweather in 2018. Mayweather is usually seen with anywhere from four to eight members of his TMT security detail.
Harry Styles
Being part of one of the biggest boy bands in history can sometimes mean dealing with large crowds of adoring fans. While these fans are usually harmless, things can take a dangerous turn at any moment.
In February of 2020, the former One Direction band member was robbed at knifepoint in London. The incident left the singer shaken up, and prompted him to increase his security team with the addition of a particularly tall bodyguard – much to the internet's delight! Countless memes and comments were made about how small Styles looked next to the bodyguard.
Nicole Kidman
Fame can have many downsides including having to deal with aggressive paparazzi. These camera-wielding men and women will often provoke or harass celebrities in order to get the best shot. For actress Nicole Kidman, handling overly aggressive photographers has been part of her life since becoming famous.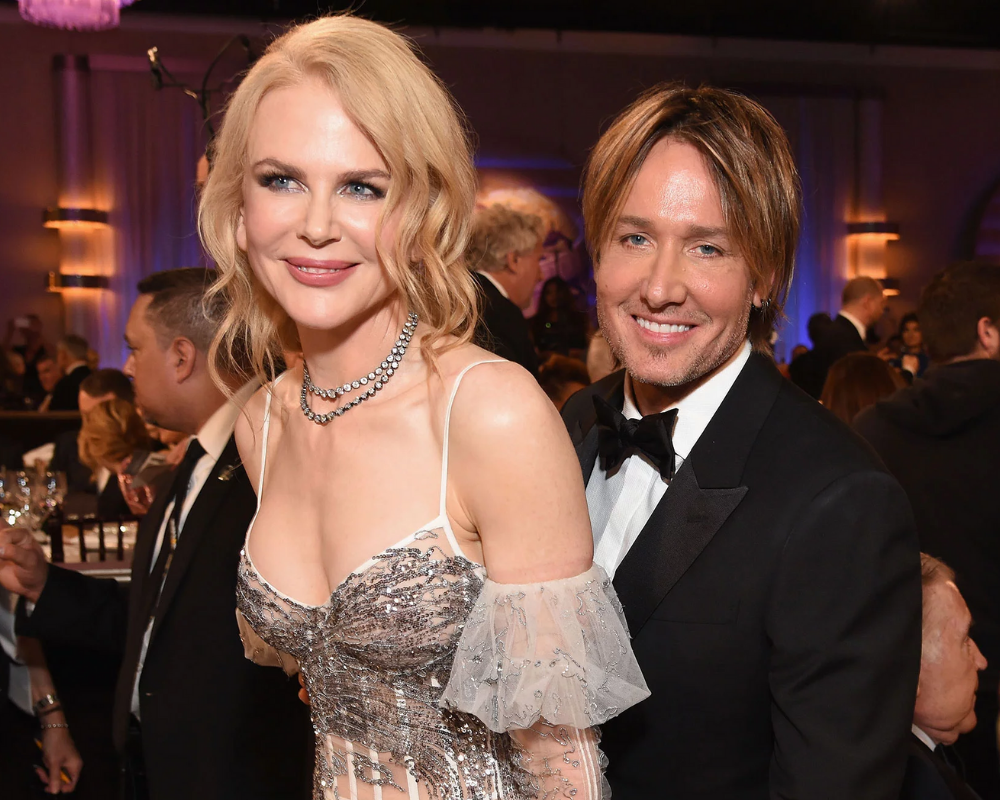 After several close encounters, the Australian actress has decided to entrust her safety and the safety of her family to professional bodyguards. Kidman is often photographed close to her security team and even travels worldwide with them.
Demi Lovato
Celebrity bodyguards are trained to be able to handle some of the most extreme situations that may arise. This training was put to use when Demi Lovato's bodyguard, Max Lea, found the singer unconscious after a bad reaction to an illicit substance.
Lea jumped into action and helped lift the singer in order to help her breathe. His heroic action is believed to have saved the pop star while they waited for paramedics to arrive.
Gwen Stefani
For some celebrities, bodyguards are more than just people that provide protection, they're practically family! When Gwen Stefani was just starting her career as a member of the band No Doubt, she became close with the band's security guard, Curtis Garrett.
Unfortunately for Stefani and the other members of No Doubt, Garrett passed away in 2021. Fans of the band took to social media to express their sadness and send their condolences as many remember Garrett being a fixture at the band's concerts.
Selena Gomez
Selena Gomez understands the importance of having a bodyguard nearby. After several frightening experiences including a home invasion and dealing with a stalker, the singer prefers to be safe than sorry.
The petite pop star is usually seen near her significantly larger bodyguards. Whether they're by her side at the airport, or on the red carpet, her security team is always ready to leap into action to protect the star.
Hailey Bieber
As the daughter of Stephen Baldwin, the world of celebrities and bodyguards is nothing new to Hailey Bieber. Despite being accustomed to fame, the model couldn't imagine how much more exposure she would get when she married pop star Justin Bieber.
Since her marriage, the model has had to amp up her security after being targeted by some aggressive paparazzi. While her superstar husband is rarely seen without bodyguards, his wife has also had to follow suit.
Megan Thee Stallion
It's rare that a celebrity's bodyguard will become more famous than the celebrity themselves. For rapper Megan Thee Stallion, the media focus shifted to her bodyguard after it was revealed that the rapper was shot.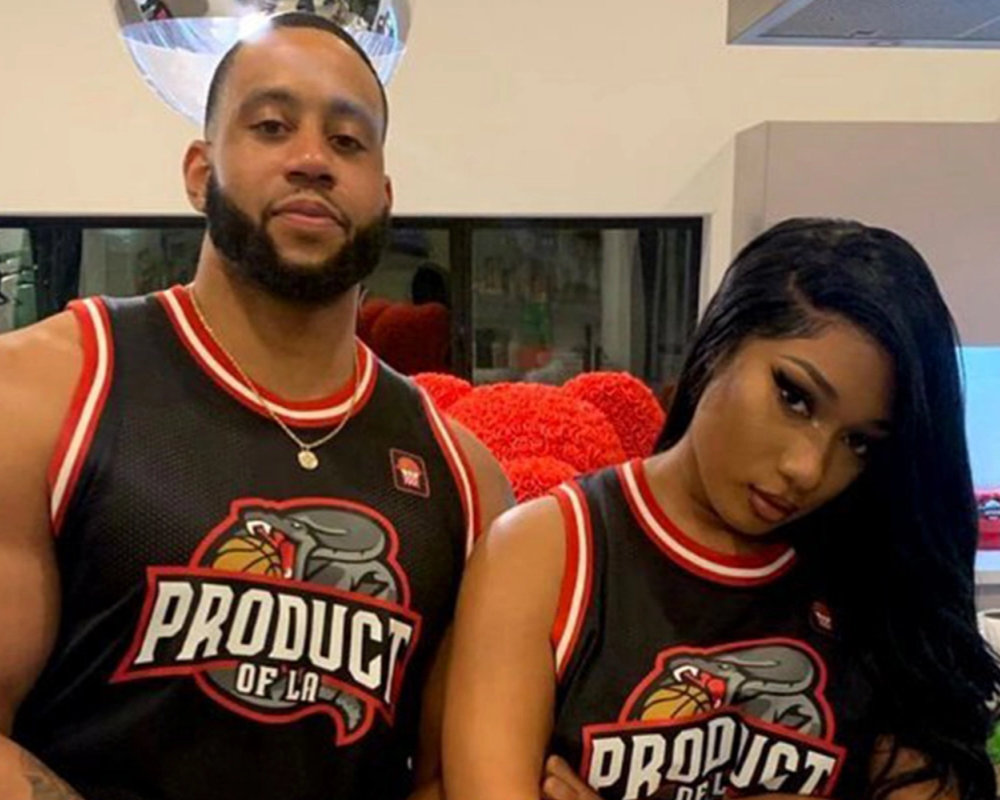 Fans of the artist immediately took to social media, demanding to know why bodyguard Justin Edison didn't help Megan. Edison eventually calmed fans by reassuring them that he would always be there in the future. At 6'4, the former college football player is someone you would want by your side.
Kendrick Lamar
Rapper Kendrick Lamar and his bodyguard also went viral, but not for the same reasons as some others on this list. When a picture circulated of the pint sized rapper walking behind his extremely tall bodyguard, many memes were made. In particular, people compared the pair to Game of Thrones characters Bran Stark and Hodor (hilarious).
The "King Kunta" rapper is very low key and avoids being seen in public. Like The Carters, the star rarely gives interviews or appears on magazine covers.
Adele
Remember Lady Gaga's former bodybuilder bodyguard that opened this list? Well here he is again! Dutch bodyguard Peter Van der Veen has also worked for English singer Adele. Specifically, he guarded her during the press tour for her third studio album 25, released in 2015.
As they had done before, internet fans swooned for Peter Van der Veen, complimenting his striking eyes and smart casual ensembles. It must be strange for these otherwise private men to suddenly find themselves the center of attention!
Kylie Minogue
There's something about a tiny celebrity and a large bodyguard—it just makes for a good photo. Here we have Australian popstar Kylie Minogue with one of her bodyguards. Like some other security teams on this list, Kylie's team have been involved in some physical altercations.
Back in 2009, Kylie Minogue arrived at Los Angeles international airport to a group of paparazzi and fans. While trying to get into their vehicle, one of Kylie's guards ended up pushing a female paparazzi. The incident ended up on TMZ.
Oprah Winfrey
If you're the richest African American of the 20th century, it's probably best you don't go anywhere without some protection. Oprah Winfrey is always seen with security, because no one is getting close to the Queen of Media's billions.
Like several others on this list, one of Oprah Winfrey's bodyguards ended up having a successful acting career. Michael Jai White is a martial artist in eight different styles, and went on to become the first African American to portray a major comic book superhero in a major movie.
Gal Gadot
Finally, we close with this rather amusing picture of Israeli actress Gal Gadot and her security team. When this picture—and a similar one with Gadot's DC co-star Jason Momoa circulated, fans commented that the stars looked like they were the bodyguards.
Really, this makes total sense, considering Jason Momoa plays Aquaman and Gal Gadot plays Wonder Woman. While these bodyguards mightn't be larger than their celebrity client, we bet they can hold their own in a scuffle.