The First Ashes Tournament, 1882
One of the most heated rivalries in all sports, the Ashes is a cricket series played between England and Australia. The rivalry dates back to 1882 when Australia defeated England on English soil for the first time.
Since then, the two teams have been battling it out for the urn, with the current score standing at 37-33 in favor of Australia in terms of the number of times the urn has been won. People who usually would never speak to each other can't help but get along during this period as they fight against their rivals.
Kapil Dev's 175, 1983
The Nevill Ground in Tunbridge Wells on June 18 witnessed one of the most spectacular moments in Indian cricketing history. Indian captain Kapil Dev performed with grandeur and made an innings of 175 runs against Zimbabwe, captivating all.
No words of praise could do justice to a sublime batting performance that was enough to carry the Indian team from the lowest depths of 17/4 to a final total of 266, India's biggest score in the World Cup. This inning is regarded as one of Kapil Dev's finest moments in cricket history.
India the World Cup Winners 1983
The Indian cricket team won the 1983 World Cup by defeating the two-time defending champions, West Indies. In the final, India batted first and scored 183 runs. West Indies looked like they'd win easily, but Indian bowlers bowled their hearts out.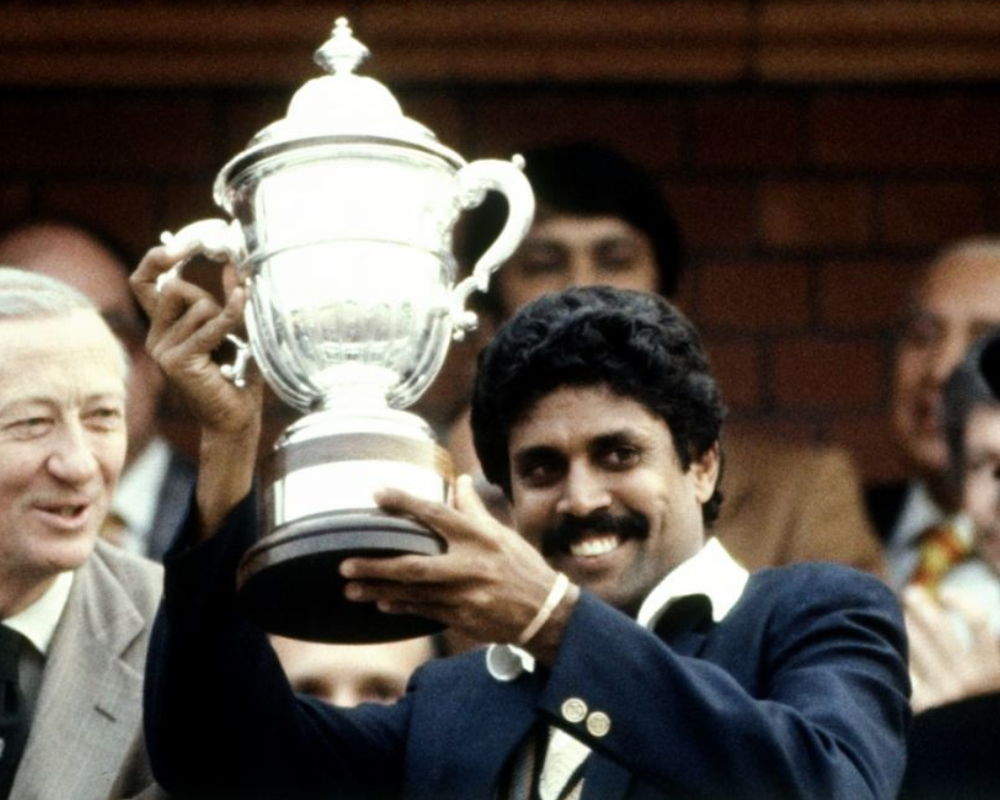 The final blow was given by none other than Kapil Dev, who took the most important catch of his life to dismiss Vivian Richards, and India went on to win by 43 runs. It was a moment that cemented Kapil Dev's place as one of cricket's all-time greats.
Cricket the Undeclared National Sport, 1983
Post the 1983 World Cup win, the popularity of cricket scaled to new heights in India. David was put up against Goliath in the final match of that World Cup, which was played against the dominating West Indian team who had beaten the entire world and had already won two consecutive World Cups.
After the win, the players were treated like heroes, and the victory was hailed as a national triumph. Life-size cardboard cutouts of the team lined the streets, while banners read 'India Wins! We Win!'
Javed Miandad and the Famous Six 1986
Javed Miandad is a legend in cricket, and his name will go down in history for his extraordinary performance in Sharjah against India in 1986. Although Pakistan needed four runs off the final ball to win the match, Miandad scored an incredible victory by smashing Sharma for a six and helping his team raise the Asia Cup title.
Miandad's six eclipsed all others' efforts and ensured that his name became synonymous with greatness in the cricketing world. The scenes that followed were electrifying, with Miandad running around the pitch in celebration and the Pakistani fans going wild. It was a truly legendary moment in cricket history.
Debut of Tendulkar 1989
Tendulkar made his cricketing debut on November 15, 1989, when he faced Pakistan in Karachi as a short, curly-haired boy from India. He ruled the game for the next 22 years, earning the title of the 'God of Cricket'. Every time he came out to bat, there was excitement, and when he left, there was sorrow.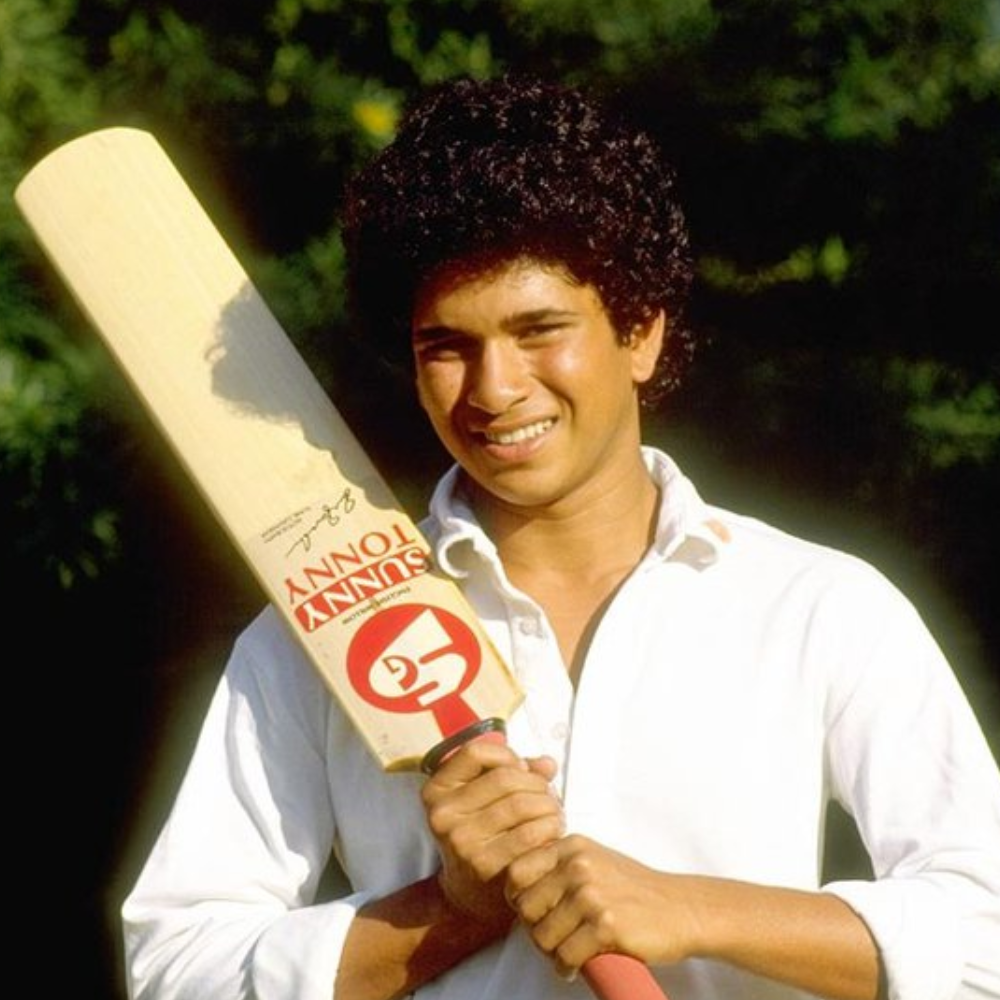 The little boy was rechristened and called 'Master Blaster'. He amassed 15921 runs in 200 Test matches at a batting average of 53.79, shattering records at will and becoming the first man in history to score 100 international centuries.
Kapil Dev's Famous Four 1990
In 1990, Mohammad Azharuddin led the Indian cricket team on a three-match tour of England. Kapil Dev and a No.11 batsman batted alongside each other in the first Test of the tour, as India needed 24 runs to avoid England following on.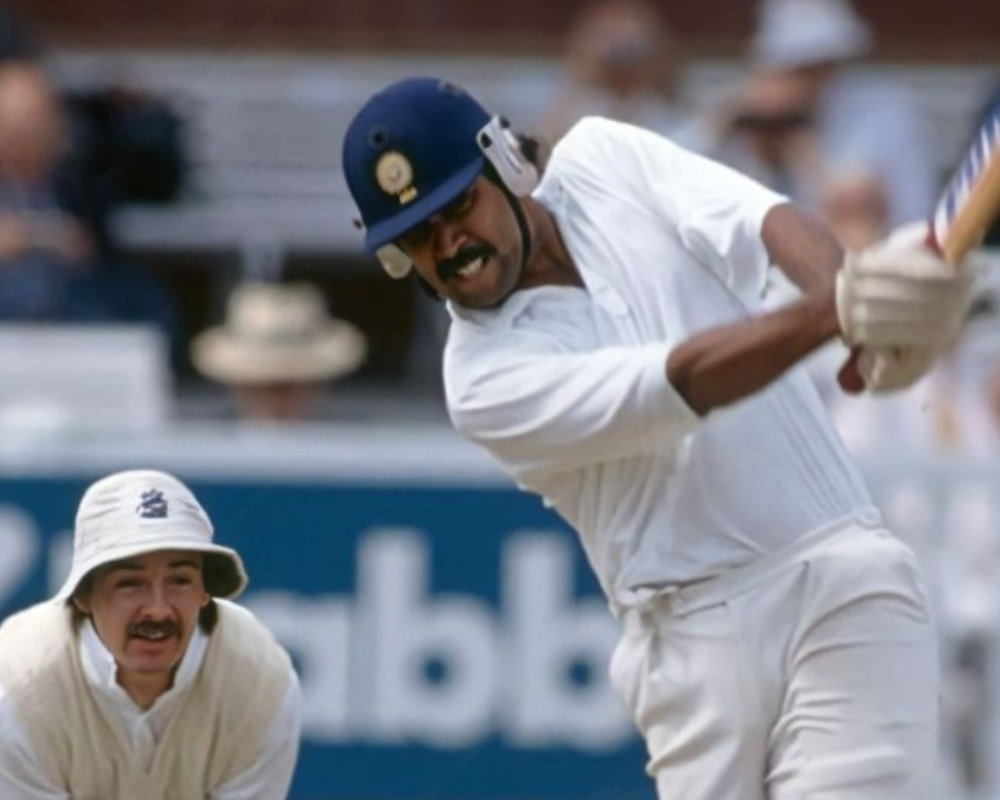 Hemmings was dispatched on four occasions in a row by the right-hander. Kapil Dev's score raced to 77 from 53 in four balls. India was saved from the humiliation of following on. The effort marked the first time in international cricket that a batsman had hit four sixes on consecutive deliveries.
South Africa Back to International Cricket 1991
One of the most iconic moments in cricket history took place on November 10, 1991, when South Africa returned to international cricket after 21 years. South Africa gave India a tough fight and made everyone back home proud.
Although 177 was never going to challenge a buoyant Indian batting lineup, South Africa showed its fighting spirit in the face of adversity, with Allan Donald leading from the front. His five-wicket haul gave South Africa an outside chance of victory. However, India ultimately prevailed by 3 wickets.
The Infamous Monkey Jumps 1992
In 1992, Pakistani cricket legend Javed Miandad was involved in one of the most infamous moments in cricket history. During a match against India, Miandad was engaged in a verbal altercation with Indian player Kiran More. As More went to pick up a dropped ball, Miandad jumped out of the way, imitating a monkey to mock Kiran More.
It sparked a massive brawl between the two teams, and Miandad was fined for his actions. However, many believe this moment made him a legend, showing his fighting spirit and passion for the game.
South Africa's World Cup Woes 1992
The World Cup debut of South Africa ended in embarrassment when they were knocked out of the 1992 World Cup semi-finals because of a rain delay in the late innings. The Proteas needed to make a challenging but manageable 22 runs off 13 balls with four wickets left, but the match had to be delayed when the rain came.
As a result, ICCs infamous highest overs scoring rule was applied, and the target was revised. The revised target was a literal farce because South Africans were expected to make 22 runs from one ball, which is impossible by any stretch of the imagination. It resulted in heartbreak for proteas but left many fans fuming at the unjust law.
Ambrose Demolishes Australia 1993
One of the most legendary moments in cricket history occurred in 1993 when Ambrose demolished Team Australia. However, Ambrose had other ideas. He completely demolished the batting lineup of Australia. He finished with 7/25 with a spell of 7/1.
Just one run scored off him as he went through the side and took seven wickets. As he finished with them, it looked like a tornado had passed, and the Australian batsmen weren't quite sure what had happened. However, it's still one of the best spells ever seen by any bowler in any game format.
Ball of the Century 1993
In 1993, Shane Warne bowled what's widely considered to be the greatest ball of all time. It was the second day of the first Test match in the 1993 Ashes. Shane Warne was bowling to a dominating Mike Gatting. What happened next is the stuff of legends. The ball pitched on the middle and off stump before spinning sharply to hit the top of the off stump.
Gatting was utterly bamboozled by the delivery, and it remains one of the most iconic moments in cricket history. It was a special delivery and signaled the great revival and popularity of leg spin bowling with Shane Warne as the undisputed leader.
Dickie Bird's Last Test Match 1994
Dickie Bird was one of the most respected umpires in cricket history, and his final Test match was no different. The crowd gave him a standing ovation as he walked off the field for the last time. It was a fitting tribute to a man who had given so much to the game.
Dickie Bird officiated his farewell Test match between England and India in 1994. he walked out to a standing ovation from spectators, officials, and players alike. The players on the field hugged him before giving a guard of honor which made Dickie Birextremelyly emotional
India's 3 Tirans Debut 1996
One of the most essential debut test matches in cricketing history was played at Lords in 1996. The Indian team included debutantes Saurav Ganguly, Rahul Dravid, and Venkatesh Prasad. This was a momentous occasion not only for the Indian team but also for cricket as a whole.
Saurav Ganguly scored a century in the first Test itself, while Rahul Dravid made 95. Venkatesh Prasad also impressed one, and all took a five-wicket haul. The game had undergone a significant transition and signaled a new sports era. The world had taken note of the raw talent and potential of Indian cricketers.
Venkatesh Prasad's Revenge 1996
Anybody who denies that India- Pakistan clashes have drama would be sorely mistaken. A high-profile incident occurred during the 1996 World Cup quarterfinal match in Bengaluru between Venkatesh Prasad and Aamir Sohail. After smacking Prasad for a boundary on the offside, Sohail gestured to the boundary rope and said that he would hit him there again.
Prasad's last ball was aimed at the stumps, and Sohail tried to hit an aggressive shot but missed. The ball crashed into the stumps. Sohail was given a considerable send-off by Prasad this time.
Saeed Anwar's Masterclass, 1997
Saeed Anwar scored an astounding 194 from just 146 balls in match six of the Pepsi Independence Cup in Chennai in 1997, one of his best innings in the 50-over format of the game. Anwar went after the Indian bowlers despite losing wickets at regular intervals, and Pakistan finished with 327/5 after batting first.
Anwar's score of 194 was the highest in ODI cricket until Sachin Tendulkar became the first batsman to register an ODI double century. Pakistan won this game by 35 runs, taking two critical points from the encounter.
The Desert Storm 1998
In 1998, Sachin Tendulkar played one of the most remarkable innings of all time in an ODI against Australia at Sharjah, and the game was interrupted by a sandstorm. Sachin created a storm of his own and nearly wiped out Australia's chances at the match.
Sachin scored 143 off just 131 balls and etched his name into sporting history forever. Unfortunately, his spectacular batting efforts weren't enough, and India lost the match to Australia by 26 runs. India had a high net run rate to edge out New Zealand to play the Aussies in the finals.
Mark Taylor's Gesture in 1998
Mark Taylor made a gesture many Australians view as exemplifying respect and selflessness. The Australian cricket captain had the opportunity to surpass Sir Donald Bradman's batting record for Australia's highest individual score. When Taylor struck an unbeaten 334 against Pakistan in the second Test at Peshawar in 1998, he tied Bradman's historical knock from 1930 against England.
But then he declared Australia's innings, giving up the chance to surpass Lara's world record of 375. It was impossible to know if Taylor would've been able to keep going with his innings; however, it's clear that he wanted Bradman to remain number one.
Kumble's Perfect Ten 1999
One of the most incredible bowling performances in cricket history happened in 1999 when Anil Kumble destroyed the Pakistan batting lineup. Kumble finished with figures of 10-74, becoming only the second bowler ever to take all ten wickets in an innings.
The Pakistan team was bowled out for just 207 runs, with Kumble single-handedly wiping them out. It was a stunning performance and one that will be remembered forever. Kumble is still one of the best bowlers to have played the game.
History Rewritten at Eden Garden 2001
In 2001, India hosted Australia in the 2nd Test match of a 3-Test series at Eden Gardens in Kolkata. India had lost the first Test match by 10 wickets and was in danger of losing the series. However, VVS Laxman and Rahul Dravid came together with India's back against the wall.
The duo batted for almost 12 hours, scoring 376 runs between them. Laxman made 281 runs – still the highest score by an Indian batsman against Australia – and Dravid scored 145. India went on to win the match by 171 runs and ultimately, the series 2-1.
Adam Gilchrist's Sportsmanship 2003
Adam Gilchrist is one of the cricketers who always believed in playing the game in true sportsman spirit. In the 2003 World Cup, in the sixth over of the match against Sri Lanka, he nicked a ball, and the catch was taken by the wicketkeeper Kumara Sangakara off the bowling of Aravinda de Silva.
Despite rigorous appeals, the umpire Rudi Koertzen of South Africa felt that there was no edge and remained unfazed. Gilchrist waited for the umpire's decision but then walked off the field to the pavilion. One and all applauded the act because Gilchrist put the game of cricket above everything else.
The Costly Dismissal 2003
It was a taut match, and Indian fans wanted team India to win at any cost. Sachin Tendulkar was at the crease, and all hope rested on him to take the team home. But unfortunately, he was dismissed for just four runs, and India lost the match.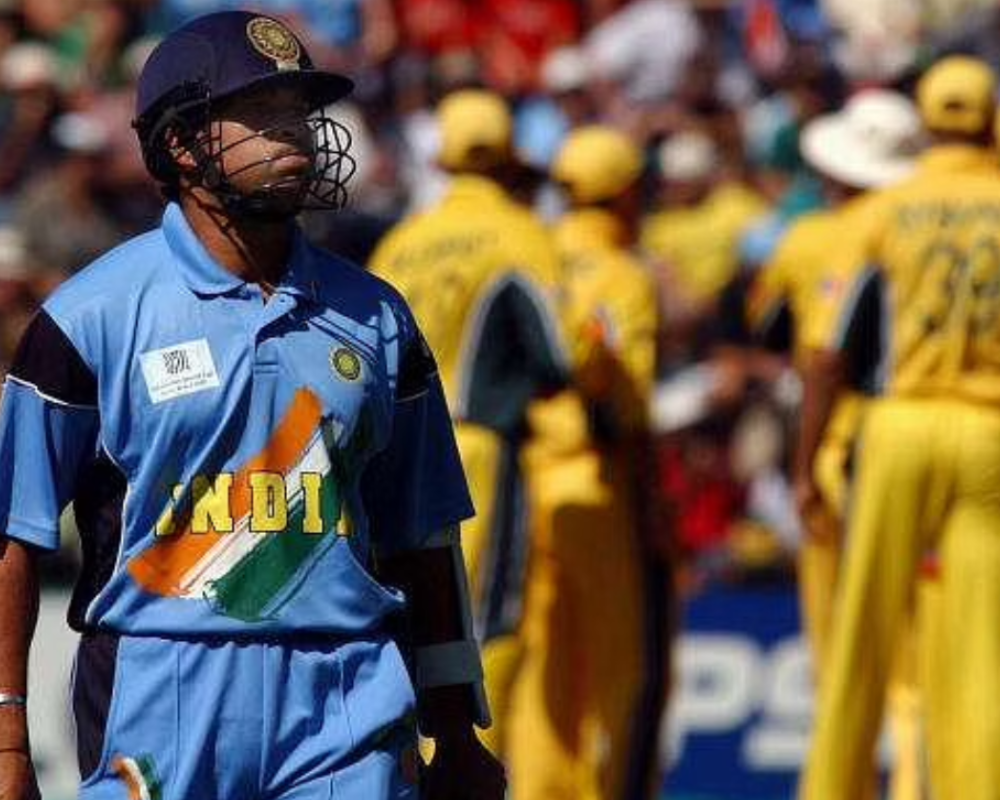 It was a crushing blow for cricket fans as it meant that India would not be able to lift the World Cup again. The fans were hugely disappointed, and silence fell over the entire stadium. Australia outplayed India in every department and deservingly won the World Cup.
The Sultan of Multan 2004
In what's considered one of the most remarkable Test innings of all time, India's Virender Sehwag took on Pakistan's feared pace attack. Sehwag scored the second-fastest Test triple century ever. He scored 309 runs off just 375 balls, hitting 39 fours and six sixes.
It was an innings that truly cemented Sehwag's reputation as one of the greatest batsmen in the world. Fans still remember the fearlessness and ease with which he dispatched the famed Pakistani bowling attack. He was a destroyer of bowling attacks at the top of the order.
400 and Still Batting 2004
In 2004, Brian Lara became the first cricketer to score 400 in a Test match. His innings of 400 not out against England was a fantastic feat and helped cement his legacy as one of the greatest cricket players of all time. Lara's innings were full of boundaries, and Lara showed no mercy towards the English bowlers.
He produced an innings that still stands as the highest score by a batsman in Test cricket history. In the Antigua Test, Lara shellshocked the potent English bowling attack led by Matthew Hoggard, Steve Harmison, and Andrew Flintoff, with an unbeaten 400 off 582 balls to put the Windies in control.
Flintoff Consoles Brett Lee 2005
During the 2005 Ashes series, England's Andrew Flintoff consoled Australia's Brett Lee after a close match. It was a sportsmanlike gesture that was widely praised and showed the respect the two teams had for each other. Lee fought valiantly to save Australia's cause.
But England scored two more runs and left Lee stranded at the other end as Steve Harmison removed Michael Kasprowicz. Given that the first Test at Lords went the wrong way, this was a crucial moment for England. Instead of running to congratulate his teammates, Flintoff went to console Lee; this showed his generous character and outstanding sportsmanship.
The Ball of the 21st Century, 2005
Shane Warne is widely regarded as one of the greatest cricket players. However, 12 years after Warne's Ball of the 20th Century, he delivered an encore, and we saw the ball of the 21st century. This moment happened during an Ashes Test match between England and Australia.
Warne bowled a ball that pitched on the middle and off stump and then spun sharply to hit the leg stump. This moment is considered one of the most legendary moments in cricket history because it was a defining moment in Warne's career. Moreover, it helped Australia win a crucial match against their biggest rivals.
The Biggest Run Chase in History, 2006
In 2006, Australia set a target of 434 runs to win in Johannesburg against South Africa. It was the pivotal moment between two cricketing powerhouses, with South Africa winning the first two One Day Internationals and Australia clinching back-to-back games to draw the series 2-2.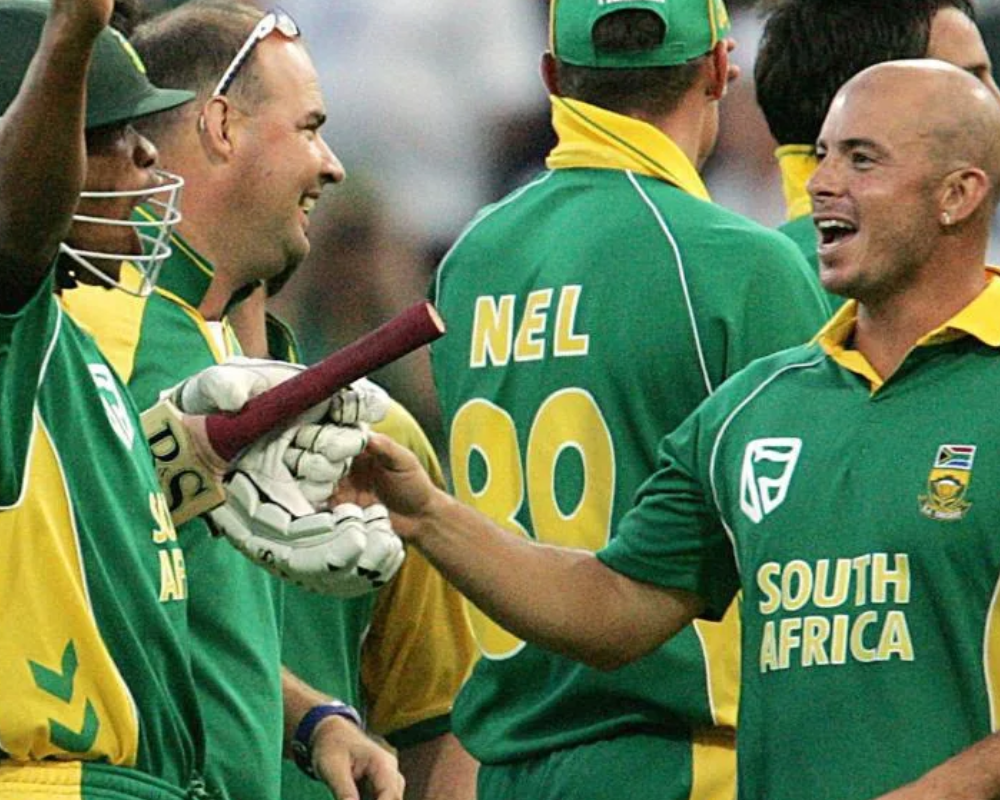 In pursuit of its mammoth target of 435, South Africa made history by chasing down the massive target with a wicket and a ball to spare. Mark Boucher scored the winning runs off the bowling of Brett Lee. It was an incredible feat!
Leverock the Catcher Supreme 2007
Bermuda wasn't thought to have a chance in the 2007 World Cup in a pool that included India, Sri Lanka, and Bangladesh. Charles Leverock, who used to drive a prison van and weighed in at 280 pounds or more, had all the outward makings of a prison guard. Yet, at the match against India, he caught Robin Uthappa off of a high-pitched cricket ball hit by Malachi Jones.
Leverock hurled his substantial frame to the right and completed a fantastic one-handed catch to remove the Indian opener. It was one of the most improbable catches in modern-day cricket history and entertained the fans greatly.
Six Sixes 2007
It made history when Yuvraj Singh hit six sixes in a 20-over T20I against England on this day in 2007. Andrew Flintoff and Yuvraj Singh had a verbal altercation before Yuvraj slammed Stuart Broad for six successive sixes. Flintoff is often credited for inspiring Yuvraj which led him to knock the deliveries over the boundary one after another.
Yuvraj's feat was noted as one of the most incredible feats ever by a batsman and has been referred to by many experts, including legendary cricketer Sunil Gavaskar as the most outstanding individual performance ever.
First T20 World Cup Winners 2007
The first T20 World Cup was held in 2007, and Mahendra Singh Dhoni led the young team to victory, defeating Pakistan by five runs in a thrilling match on September 24, 2007, to win the T20 World Cup for the first time.
It was a landmark moment for cricket, as it marked the beginning of a new era for the sport. India's victory was sweeter as it came against their bitter rivals, Pakistan. The success also meant that India had won all three major ICC tournaments (Test Championship, ODI World Cup, and T20 World Cup).
The Great Upset by Bangladesh 2007
In 2007, Bangladesh defeated India in the West Indies. The then Indian captain, one of the finest gentlemen ever to play the game, Rahul Dravid, invited Bangladeshi opener Tamim Iqbal to his hotel room after the match and presented him with a bat to honor his brilliant batting.
Also, he gave another bat, this one to be given to the wicketkeeper Mushfiqur Rahim who, along with Tamim Iqbal, batted with great composure. The win was undoubtedly an outstanding achievement made by team Bangladesh, but the great sportsmanship displayed by Rahul Dravid was praised by one and all.
Spot-Fixing Incident 2010
The fourth Test between England and Pakistan in 2010 saw Pakistan's already tarnished reputation ruined further when both Asif and Amir bowled unusually big no-balls, sometimes overstepping by approximately a foot.
It attracted the attention of the officials, and after a sting operation by the News of the World newspaper, where agents counted the cash and predicted no balls, Asif and Amir were caught and told they'd be punished. In what was seen as a response to this incident, the ICC announced that it'd be trying to stamp out all forms of cheating in cricket.
28 Years Wait Rewarded 2011
On April 2, 2011, India lifted the 50-over World Cup after a gap of 28 years. The moment was even more special because it was the first time India had won the World Cup on home soil. India's victory was hailed as a momentous occasion not just by cricket fans but by everyone who believes in the power of sport to unite people.
India's win is an example of how the spirit of cricket connects communities and fosters understanding between cultures and countries. Team India dedicated the win to Sachin Tendulkar, who had waited for 22 years to cherish the moment (even the 'God of Cricket' ought to wait for the right moment).
Ireland Defeated England 2011
One of the most legendary moments in cricket history is when Ireland defeated England in the 2011 World Cup. It was a huge upset as England was one of the favorites to win the tournament. This moment will be remembered for years to come as it was a significant turning point in cricket history.
Whenever the two played against each other, Ireland was considered an underdog. But during the 2011 World Cup, the tables were turned when Ireland, defying all odds, beat England, and that too in a World Cup. The credit goes to Kevin O'Brien's lightning-fast counterattack that saw him score 113 crucial runs in a span of 63 deliveries.
Mitchell Johnson on Fire 2013
In 2013, Mitchell Johnson was on top of his game. He was bowling fast, aggressive, and with pinpoint accuracy. The England batsmen were left stunned by his pace and power, as it was one of the most dominant displays of fast bowling ever seen.
Mitchell Johnson once again demonstrated why he's often considered one of the best fast bowlers of his generation on the third day of the 2nd Test match between two of the most bitter rivals in cricket, Australia and England. As Johnson bowled fireballs that were too hot for the English batsmen, he finished with 7 for 40.
Sachin Tendulkar's Retirement 2013
One of the most iconic figures in cricket, Sachin Tendulkar, announced his retirement from international cricket in 2013. This came as a shock to many fans around the world who had watched him play for over two decades. Sachin had an illustrious career, amassing 100 international centuries and becoming the first batsman to score a double century in a One Day International match.
He was also a part of the Indian team that won the 2011 World Cup. Sachin's retirement marked the end of an era in cricket. His records will be hard to break, but one thing is sure: he'll always be remembered as one of the greats.
The Phil Hughes Tragedy 2014
One of the most tragic moments in cricket history occurred on November 27, 2014. Australian batsman Phil Hughes was struck by a ball during a match and later died from his injuries. Then, during a Sheffield Shield match at the Sydney Cricket Ground on November 25, 2014, he was struck by a cricket ball on the head and placed in an induced coma for two days.
The world mourned the loss of one of cricket's brightest stars. But this moment was also an important reminder that cricketers are just as vulnerable to tragedy as anyone else.
Floodlight Test Match 2015
In 2015, the floodlight Test match became a reality. It was a historic moment for cricket, as it meant that the game could now be played under lights. Floodlit cricket is popular in T20 and One-Day International Cricket. However, it was first used in Test cricket on November 27, 2015, the first anniversary of Phillip Hughes' passing.
The innovative Cricket innovation by the Australians made its debut during the Third Test Match against New Zealand in Adelaide. DRS, colored Cricket kits, Hot Spot, and Snickometer Technologies all began in Australia, which is known for pushing the boundaries. The match was a huge success, with both teams putting on an excellent show for the fans.
Wahab Strikes Back 2015
In the quarterfinal against Australia at Adelaide Oval in ICC Cricket World Cup 2015, Pakistani bowler Wahab Riaz played some of the most hostile fast bowling in the tournament. Still, it wasn't enough, and his team lost. For any evidence that suggests that the inning didn't go well, his 9-0-54-2 won't suffice.
Wahab got under Shane Watson's skin with some short-pitched deliveries that made the fans remember the days of Wasim Akram, Waqar Younis, and Shoaib Akhtar. The match marked a turning point for Wahab's career as he was no longer looked upon as just a raw talent but as someone who could be relied on to come up with wickets.
Kohli's Batting Prowess 2016
Kohli's showmanship at Mohali was something to behold. The Indian captain led his team to a thrilling victory over Australia and did so in style. Virat Kohli scored an unbeaten 82 off 51 balls, leading India to victory in Mohali over Australia in 2016. It was one of his finest knocks in international cricket.
Both teams played their last league game in a virtual quarterfinal. His masterful batting performance was the stuff of legends and will be remembered for years to come. Thanks to Kohli, India is now a force to be reckoned with in world cricket.
Dinesh Karthik Fireworks, 2018
Sri Lanka finished the qualifying round as the losers, going out at the last moment to the team that hosts the celebration event of the team's 70th year of Independence. Hence, as one can only imagine, a giant publicity storm took the international cricket community by storm when Bangladesh created its popular Naagin dance following its victory in the semi-final.
Karthik was as cool as a cucumber under pressure. His quick-hitting, unorthodox approach led India to an outright victory over Arrogance. The subcontinent is Karthik's domain, and his epic knock in the Nidahas trophy final proved it once again.
Infamous Sandpaper- Gate 2018
When Australian cricketer Cameron Bancroft was caught on camera trying to alter the ball with sandpaper during a Test match against South Africa in 2018, it caused a major scandal. The incident, which came to be known as Sandpapergate, resulted in Bancroft being suspended for nine months and captain Steve Smith being banned from cricket for a year.
The incident also led to questions about the culture of the Australian cricket team. While previous situations may not have had such dramatic consequences, they're no less significant: they demonstrate how much impact a single moment can have on individuals and teams.
England the World Cup Winners 2019
The 2019 ICC World Cup was hosted by England and Wales, with matches played at grounds all over the country. England won their first World Cup on July 14, 2019, at Lord's! There've been three previous World Cup final appearances by England, but they've always lost. In one of the most dramatic ICC World Cup finals, England tied New Zealand.
Both teams scored 241 runs, leading to a Super Over, ending in a tie! With the boundary count-back rule being used for the first time in an ODI final, England won the match with 26 boundaries to New Zealand's 17.
The First Double Century 2010
Sachin Tendulkar made history once again when he scored the first double hundred in a limited overs cricket match. He achieved the feat against South Africa in the last over of the match.
What's worth mentioning here is that before Sachin, Belinda Clark had already hit a double hundred, but in women's cricket. In fifty overs men's cricket, Tendulkar was the first one to achieve the feat.
The Gabba Streak Halted in 2021
The Gabba has recently been a fortress for Australia, with the home side going unbeaten there since 1988. However, that streak ended in 2021 when India stunned the world by winning the Test match by four wickets. As a result of injuries, some of the best players were unavailable, which left India with a very young squad led by stand-in-captain Ajinkya Rahane.
Today, it can be said with utmost certainty that Shubman Gill, Rishabh Pant, and Veteran Cheteshwar Pujara are the ones to thank for this achievement. It's indubitably India's most famous Test victory!
TikTok Beauty Hacks that actually work
Combining beautiful makeup look requires effort and someone can say that it takes a lot of time. But how to do it if you like to look good and do not want to spend more than an hour preparing? Now TikTok is probably a way to cut the length of your makeup routine in half.
You spend most of your time browsing the "For You" page on TikTok and selecting content that is specifically tailored to what you want, so it makes sense to use it as a resource. There is no right or wrong way to make up, but there are many different techniques. TikTok has * a ton * of new makeup hacks, and even if they hit or miss, I designed them best so you can look great in less time.
Soap Brows
Full, soft eyebrows, then all that last anger – I mean, just look at Cara Delevigne and Lily Collins. Annie Tran proves that gentle eyebrow technique is the perfect way to achieve this look. How to do it Spray the bar of soap with water and swipe a spoolie on it until a paste forms.
How to do it 1. Spray the bar of soap with water and swipe a spoolie on it until a paste forms. 2. With the spoolie, comb your brows in an "up and out" direction. 3. Trim or shape your brows as needed. 4. If desired, fill in sparse areas with a brow powder or pomade. 5. Carve underneath the brow using a small brush and concealer.
No-Lipstick Lipstick
Think of your lips, but better. TikTok Stephanie Valentine has created a full coverage glam in this hack and can be made in whatever look you choose.
How to do it 1. Take your favorite red lipstick (or lip oil, for a glossy natural finish) and dot it in the center of your lips. 2. Rub the product into the outer areas of your lips with your finger. Then, smack your top and bottom lips together to seamlessly blend everything together. 3. Optional: Top it off with a clear gloss or balm.
Red Lipstick as Blush
All right, listen. Draping – aliasing with blush – is experiencing a big comeback this year. This particular technique demonstrated by TikTok @lenkalul provides a more natural, reddish appearance.
It will look very scary because lipstick is so pigmented, but that's how it works. Sure, it looks like you got burned when you apply lipstick on your skin. You just have to trust the process because the results are worth it.
How to do it 1. Moisturize and prime skin to create a barrier before applying base products. 2. Directly swipe red lipstick across your cheeks. 3. Blend with a brush or beauty sponge. 4. Apply complexion products (foundation, concealer) over the blended lipstick. 5. Complete the look as you normally would.
Longlasting Foundation
If you are looking for a full coverage technique that will last all day (especially under a face mask), then this is it. TikTok user Jarida says that this basic hack is not only for prolonging makeup, but also for removing all wrinkles.
How to do it 1. Moisturize skin to create a barrier before moving on to the following steps. 2. Apply a light layer of loose translucent powder to lock in the moisturizer. 3. Spritz some setting spray overtop the powder. 4. Wait for the setting spray to fully dry and apply primer overtop. 5. Apply foundation and complexion products as usual.
Turn Your Favorite Eyeshadow into Lip Gloss
Are you completely amazed by the eye shadows in your collection? You can also turn it into lip gloss with this * brilliant * hack from Mireya Rios. I never even thought about it, so take notes.
How to do it 1. Swipe your favorite eyeshadow on your finger and place it on the top of your hand. 2. Take the top of your favorite lip balm and rub it along the shadow placed on your hand. 3. Swipe and apply to lips.
Getting Rid of Fallout
If you have already applied eye shadow after applying makeup on your face, you have probably experienced pain when you fall out. One of TikTok's favorite beauty gurus, Mikayla Nogueira, shares a super effective tip on how to deal with the excess shadow (or glitter in her case) that has fallen on her base.
How to do it 1. After applying your face makeup, add an extra thin layer of loose setting powder under your eyes. 2. Apply eyeshadow as usual. 3. Swipe away the fallout, which should have landed overtop the extra layer of powder, with a large fluffy brush.
Creating a Perfect Cut Crease
Sometimes achieving the perfect cut is not just on the cards. If you're trying to get a sharp edge when cutting your skin, Manny Mua has come to your aid. This is probably the easiest hack on this list, because it doesn't take much effort to create a shimmering, glam accent for your cropped skirt.
How to do it 1. Cut your crease using a small, flat brush to apply concealer or a pigmented eyeshadow primer. 2. Pack on your desired eyeshadow color with a different flat brush. 3. Outline the edge of the cut crease with a glitter liner.
Using White Concealer to Brighten Your Undereyes
As soon as @blumarinebae released the video with the white proofreader TikTok, the beauty trend of Y2K began to revolve again. In the clip, she chooses a white concealer instead of a shade that is closer to her skin to brighten her face and look awake. We even tested this hack on our Beauty Existing series and we can confirm that it will work perfectly.
How to do it 1. Once you've put on your foundation, take a white concealer and apply it directly to your under-eye. 2. Using a damp beauty sponge, blend the concealer in an up-and-out direction. 3. Set the concealer with a translucent setting powder. Depending on how much coverage you want, you can set it with a brush or powder puff.
Using White Eyeliner to Contour
It seems that white products are circulating in TikTok these days, because there is another beauty hack that has replaced our FYP. When Krislyn Kuhn published a video of him drawing lines up from the corners of her lips, nose and eyes, her cheeks immediately looked up. One of our editors, Jasmine, also tried this Beauty Beast hack after using her favorite products for contouring.
How to do it 1. Once you've put on your foundation and favorite contour product, use a white eyeliner to draw three lines from the corners of your eyes, nose, and lips in an upward direction. 2. Blend the white eyeliner in an up-and-out direction with your fingers. The warmth of your skin will help the product naturally sink in with the rest of your makeup. 3. If desired, set with your favorite powder.
Using Blush and an Eyebrow Pencil as a Lip Combo
More than 8,000 people, including Charli D'Amelio and Addison Rae, have tried the latest hack to replace the "clock application". This was originally published by Kenzie B, who suggested covering her lips with an eyebrow pencil, filling in a blush and applying gloss. The best thing about this hack is that it requires the products that are in your cosmetic bag.
How to do it 1. Line your lips with your favorite brow pencil or pomade. 2. If you use a cream or liquid blush, blend it into the center of your lips using your fingers. If your favorite blush happens to be a powder, take a damp small detailed brush and use it to blend the product into your lips. 3. Apply a lip gloss of your choice.