Jeremy Bieber
Jeremy Bieber is the father of one of the best-selling music artists of the century, Canada's very own pop tart, Justin Bieber. However, Jeremy was allegedly absent from his son's childhood and only showed up once Justin became famous.
He's also been accused of exploiting his son's fame and fortune for his own personal gains by starting a company called Bieber Industries. Rumors like these suggest Bieber's family dynamics may have negatively impacted his struggles with mental health and dependencies on illicit substances.
Kurt Cobain and Courtney Love
In 1992, Vanity Fair magazine stated Nirvana lead singer and rock icon Kurt Cobain and his partner, Courtney Love used illicit substances while she was pregnant with their daughter Frances Bean. The subsequent media storm claimed Courtney and Kurt were unfit to raise a child, leading Child Services to briefly remove Frances from her parents' home.
Kurt, of course, took his own life two years later, and Courtney blames the Vanity Fair article. She also maintains that she never took anything while pregnant.
Kris Jenner
As the matriarch of one of America's most famous families, Kris Jenner should be a role model. Instead, though, she's a shameless self-promoter. Let's begin with the time Kris told her daughter, nine-year-old Khloé Kardashian, she needed a nose job.
Then, there was the time Kris told Khloé that she best stay on a diet as her weight gain was damaging her brand. Next, she encouraged Kim to pose for Playboy magazine. And if that wasn't bad enough, she promoted Kim's personal intimate tape, selling it to the highest bidder.
Alec Baldwin
Alec Baldwin and Kim Basinger's divorce was an absolute mess. Baldwin spent a million dollars in lawyer's fees and trying to see his daughter Ireland. But then, in 2007, Alec lost his mind. After trying to reach his 11-year-old many times without success, the actor left her a disturbing, angry voicemail calling her a "rude, thoughtless little pig."
Then, TMZ released the voicemail for the world to hear. Baldwin said the backlash had him contemplating taking his own life. But that, he said, would have been a victory for Basinger.
Mariah Carey
Mariah Carey has often been accused of exploiting her children for their own shameless self-promotion. In an attempt to show her perfect life and motherhood, the diva has shared countless photo ops featuring her twins, Monroe and Morrocan.
But ever since the kids were tiny, reports say she's had an army of ever-present nannies to change their diapers and look after them. Several of Mariah's ex-boyfriends say she insists on having her own music blasting through speakers when they are up to bedroom activities!
Lana Turner
In the late 1950s, Hollywood siren Lana Turner was in a toxic relationship with mob enforcer Johnny Stompanato. The known gangster once stalked her to London — but Lana's co-star, James Bond actor Sean Connery, disarmed him! After one brutal fight too many, though, Johnny lost his life.
Turner's daughter, 14-year-old Cheryl Crane, confessed, saying Johnny had attacked her mother. But over the years, many rumors have circulated. It seems likely that Lana was the one who took Stompanato's life, and she talked her daughter into taking the fall.
Yolanda Hadid
Former model Yolanda Hadid is the mother of models Bella, Gigi, and Anwar Hadid. She rose to fame on The Real Housewives of Beverly Hills but has faced a lot of criticism for her parenting methods.
Some people have accused her of emphasizing her daughters' looks too much and encouraging them to pursue modeling careers at a young age. Yolanda Hadid allegedly placed her daughters on restrictive diets and allowed Bella to get a nose job when she was just 14.
David Hasselhoff
Knight Rider and Baywatch actor David Hasselhoff had a terrible relationship with his children. In 2007, his teenage daughter, Taylor Ann, posted a video of her dad lying on the floor eating a hamburger as she pleaded with him to seek help after he fell off the wagon.
Saying he'll lose his job on America's Got Talent, Hasselhoff tells Taylor Ann she doesn't know anything about life. The video went viral, meaning the whole world saw Hasselhoff's terrible parenting skills.
Mama June
Mama June might just be the worst mother of them all. Reality TV's biggest supervillain rose to fame in TLC's Here Comes Honey Boo-Boo. Georgia's finest exploited her own seven-year-old daughter, Alana "Honey Boo Boo" Thompson, by entering her into dozens of beauty pageants. But, worse was to come…
In 2014, Mama June got back together with Mark McDaniel. He had just gotten out of prison for conducting an inappropriate relationship with another of Mama June's daughters, Anna "Chickadee" Cardwell. Mama and Mark's rekindled relationship resulted in the cancellation of the series.
Tom Jones
For more than two decades, Tom Jones denied that Jonathan Berkery was his son. Jonathan was born after a four-day fling with ex-model Katherine Berkery. One lengthy legal battle and one DNA test later, the Welsh singer finally agreed to pay Katherine a lump sum and monthly child support but refused to admit that Jonathan was his child.
His father's abandonment caused Jonathan life-long problems with homelessness and dependence on illicit substances. To make ends meet, Jonathan performs at bars and clubs, as well as on the streets. In 2018, he apparently also stacked supermarket shelves in Hoboken for $7.40 an hour.
Whitney Houston and Bobby Brown
Whitney Houston and Bobby Brown were once pop icons. They had a daughter, Bobbi Kristina in 1993 but their rocky relationship, Brown's mistreatment, and dependencies on illicit substances soon saw their young daughter become their primary caregiver.
Despite such a tough upbringing, Bobbi Kristina became a singer and TV personality. Sadly, Whitney took her own life in 2011. Four years later, Bobbi Kristina followed in her mother's footsteps, also attempting to take her life in a bath. Sadly, she passed away six months later.
Joan Crawford
Joan Crawford was Hollywood's golden girl. Unable to have kids of her own, her performance of a lifetime was playing a loving mother to Christina and Christopher, who she adopted in 1940. But behind the scenes, Joan was a cruel narcissist who often smacked her children with clothes hangers.
The star would pose for Christmas photos with the kids before rewrapping or giving all but one of the gifts away to charity. After her mother passed away, Christina detailed her decades of mistreatment in a tell-all book entitled Mommie Dearest.
Jon Voight
In 1975, actress Marcheline Bertrand gave birth to Jon Voight's daughter Angelina Jolie. One year later, Jon had an extra-marital affair, abandoned the family, and became estranged from his daughter. As such, Angelina's relationship with her father has always been messy.
Over the decades, she made many attempts to reconcile her relationship with Jon, but no matter how hard she tried, she would never win her father's love. Voight threw Angelina under the bus on Access Hollywood, criticizing her marriages and accusing her of having "serious mental problems."
Nina Simone
Legendary singer Nina Simone married New York police detective Andrew Stroud in 1961 and had a daughter. But as soon as Lisa Simone Kelly was born, Stroud began to show his true colors as a narcissist, leading Nina to develop serious mental health issues.
By the early 1970s, the High Priestess of Soul was so desperate to escape her abusive husband that she left her daughter with relatives and moved to Liberia, Africa. But when Lisa visited Nina, her mother badly mistreated her, so she went back to her father.
Octomom
Remember Octomom? If not, let us refresh your memories. In 2009, Californian Natalie Suleman achieved celebrity status for giving birth to octuplets. But, her time in the spotlight was brief when the media discovered she already had six children, reportedly paid for by the taxpayer.
To cash in on her new-found fame, Octomom appeared in a plethora of chat shows and even an adult film. In 2012, Suleman filed for bankruptcy, having blown her earnings on a lavish lifestyle while leaving her 14 children to fend for themselves.
Richard Williams
Richard Williams may not be a household name, but his daughters Venus and Serena are. The tennis coach wrote a "78-page manifesto" before his daughters were born and pushed his daughters to dominate women's tennis, both becoming champions. But along the way, he made their childhoods a living nightmare.
Venus and Serena began playing tennis aged four. He pushed them far too hard, and both girls missed out on real childhoods. In 2021, a biopic of his life, King Richard, was released — starring Will Smith as the overbearing parent.
Brigitte Bardot
French actress, model, and singer Brigitte Bardot was an icon of the '50s and '60s. But when the blonde bombshell became pregnant with her partner Jacques Charrier's child, she had zero desire to become a mother.
Once their son, Nicolas, was born, their marriage fell apart and the media attacked Bardot for being a bad mother. Bardot eventually filed for divorce and granted Jacques full custody of Nicolas, whom she referred to as a "tumor" in a no holds barred autobiography.
Gloria Grahame
You'll probably know Gloria Grahame from her role as George Bailey's (Jimmy Stewart) girlfriend in the amazing Christmas film It's a Wonderful Life. But, her real life was anything but wonderful. She was married four times, and her second husband was famous film director Nicholas Ray.
However, in 1950, Nicholas accused Gloria of having an inappropriate relationship with his 13-year-old son, Anthony. Unlikely as this may sound, Gloria Grahame and Anthony Ray reconnected in 1958. They eloped to Tijuana, Mexico in May 1960 and had two children together.
Charlie Sheen
Charlie Sheen has five children with three different women, and he'd probably admit to having been a terrible father. He's led a reckless party lifestyle for decades and has cheated on several partners with adult film stars. His children have even denounced him multiple times.
In 2011, Sheen's twin sons, Max and Bob, were removed from his care. Five years later, the Two and Half Men star sued their mom, Brooke Mueller, so he could pay less child support. At the same time, his former fiancée Brett Rossi sued him for stalking her.
Brooke Mueller
While Charlie's a bad dad, his ex — Brooke Mueller — needs her own entry as a bad mom. The actress has had a whopping 21 stints in rehab. As such, a judge declared Brooke an "unfit mother" and took away twins Max and Bob.
Since Charlie couldn't look after them either, Sheen's amazing ex-wife, Denise Richards, was awarded legal guardianship of the boys. In more recent years, Brooke Mueller was placed on an involuntary psychiatric hold at UCLA Medical Center.
Judy Garland
Being the daughter of one of the greatest entertainers of the twentieth century was always difficult, especially considering Judy Garland's dependencies on illicit substances. Despite Judy's advice, "Watch me, learn from me, and learn from my mistakes," her daughter Liza Minnelli struggled with many of the same addiction issues as her famous mom.
When Liza followed in Judy's footsteps along the Yellow Brick Road into showbiz, Judy became as green with envy as the Emerald City. Judy took her own life in 1969, aged 47.
Ethel Gumm
Generational trauma has a lot to answer for, and Judy Garland's mom Ethel Gumm is no exception. Ethel gave birth to Judy in 1922, and within two years, she was parading her daughter around Vaudeville venues, nightclubs, and speakeasies — seeking the fame and fortune she herself missed out on.
Edith would threaten violence if Judy performed poorly, placed her on diet pills when she was 10, gave her sleeping pills, and controlled her finances. Garland later described her mother as "the real Wicked Witch of the West."
Joe and Katherine Jackson
Pushy parents Joe and Katherine Jackson helped their children, The Jackson Five, top the charts in the 1970s. But, they over-disciplined and mistreated the kids. As such, the Jackson boys never had a normal childhood and were instead forced to practice music routines for five hours every day after school.
This affected them for the rest of their lives. Joe was a monster, and Michael bore the brunt of his physicality. Joe even gave MJ the nickname "Big Nose," which might explain the King of Pop's obsession with plastic surgery.
Michael Jackson
The Jackson child most affected by their "monstrous" father was Michael. He went on to have many hang-ups, and the 2019 Netflix documentary Leaving Neverland alleges his inappropriate relationships with minors. But, don't forget MJ was also a father. And a pretty lousy one at that.
When his son Blanket was just nine months old, he dangled the tiny tot over the balcony of his Berlin hotel four stories above the ground. According to the pop star, he was just excited to show off his newborn baby to all the fans standing outside the hotel.
Christopher Plummer
Best known for his role as the dedicated patriarch of the Von Trapp family in The Sound of Music, Christopher Plummer was a terrible husband and father. He married Tammy Grimes in 1956, and a year later, they had their daughter Amanda.
Or rather, Tammy did because Christopher left his wife in the delivery room while she was in labor and went out on the town. The highly-rated and well-regarded actor rarely saw his daughter after she was born, but he might have caught her playing Hunny Bunny in Quentin Tarantino's Pulp Fiction.
Loretta Young and Clark Gable
Loretta Young says Clark Gable forced himself on her on a train while they were filming the 1935 adventure Call of the Wild. The young actress fell pregnant, hid her pregnancy, and eventually gave birth to a girl she named Judy after St. Jude, the patron saint of lost causes.
Loretta placed Judy in an orphanage but adopted her a year and a half later. While adopting her own biological daughter hid the truth, Judy grew up to look just like her father, letting the cat out of the bag.
Ryan O'Neal and Joanna Moore
Heartthrob Ryan O'Neal and actress Joanna Moore had a tumultuous relationship and two children. As such, Tatum and Griffin grew up surrounded by illegal substances and adult beverages. Then, a man who supplied Ryan and Joanna's substances had an inappropriate relationship with the young Tatum.
When she later tried to take her own life, her father reportedly criticized her technique. Ryan O'Neal was accused of knocking his 14-year-old son's teeth out with a baseball bat. He was also arrested in 2007 for an assault on Griffin involving a weapon. Tatum and Ryan have since reunited in an attempt to reconcile their relationship.
Britney Spears
Britney Spears and Kevin Federline married and had two children in the mid-1990s. Sadly, Britney's fame and fortune, combined with their chaotic marriage, sent her head into a much-publicized spin. During Britney's dark days, she was often snapped by paparazzi as she failed to look after her children.
One famous photo showed Spears driving with her infant son on her lap, while a video captured her stumbling when holding her baby. The newspapers were just as happy when a Toxic child custody battle ensued.
Kevin Federline
This fella deserves his own entry. In July 2004, Britney Spears became engaged to one of her dancers K-Fed, after she had known him for only three months — which is a love-bombing red flag in itself… but not enough to make Britney see the error of her ways.
What should have made up her mind was the fact that Kevin abandoned actress Shar Jackson while she was still pregnant with their second child to go out with Britney. Numerous reports state that K-Fed ain't nothing but a gold digger.
Jamie Spears
After Britney Spears' mental health struggles, she was placed under a conservatorship. This meant her father, Jamie, was given control over her finances and personal decisions. The conservatorship was meant to be temporary but had actually been in place for over a decade, despite Britney and her fans advocating for its end.
During a live-streamed 2021 court proceeding, Britney finally opened up about her mental health struggles, her loss of agency, and how her father often forced her to work. Following that hearing, the judge ruled to end the conservatorship and our fave pop star now has free reign to do and say whatever she wants.
Édith Piaf
French warbler Édith Piaf famously sang "Je Ne Regrette Rien", but she must have regretted how her life turned out. She became pregnant when she was 16 and put her musical career on hold to work in a factory. At 17, Édith gave birth to a daughter.
However, Édith often left her newborn baby Marcelle alone in a Parisian hotel room as she performed and socialized. When her partner Louis Dupont found out, he rescued his daughter. Sadly, Marcelle passed away from meningitis when she was just two years old.
Charles Jacobus Theron
In 1991, when gorgeous South African actress Charlize Theron was just 15, her armed and inebriated father, Charles Jacobus Theron, threatened his wife and daughter's lives one too many times. But while one of Charlize's parents was a monster, her other parent was a real-life hero. Her mom, Gerda Maritz, took her husband's life in self-defense to protect Charlize.
In 2018, Charlize explained, "I am lucky enough that I had a great mom who really kind of made me brave and always told me to be brave."
Axl Rose
Guns N' Roses leading man Axl Rose didn't have the easiest upbringing. His father, William Bailey, was "a troubled and charismatic local delinquent." He was emotionally abusive, and Axl often had to defend himself from violent outbursts. Axl's parents divorced when he was young, so he was raised by his mother and stepfather.
Wiliam Bailey remained an estranged father but crawled out from the woodwork when Axl became famous. However, their relationship remained strained because Bailey did things like sell unofficial Guns N' Roses merchandise, leading Axl to file a lawsuit.
Hulk and Linda Hogan
Hulk Hogan was a wrestling superhero in the '80s and '90s. But, his home life was villainous. The 54-year-old's wife, Linda, divorced Hulk after discovering he cheated on her with their daughter's 33-year-old friend.
Hulk's infidelity ruined his marriage, his relationship with his daughter, and his daughter's relationship with her friend. Not to be outdone, Linda dated long blond-haired Charlie Hill, who was almost 30 years her junior and had gone to Brooke's high school. The boy toy ended up suing Linda for $1.5 million.
Jaid Barrymore
Drew Barrymore followed in the Barrymore acting dynasty's footsteps by shooting to fame as a seven-year-old actress in E.T. The Extraterrestrial. However, her life soon became a whirlwind thanks to her mother, Jaid. By the time she was eight, Drew was already calling herself a "party girl," going out clubbing with her mother at New York's famous Studio 54 nightclub five times a week.
Jaid institutionalized Drew at Van Nuys Psychiatric Hospital for 18 months when she was 13, so a year later, Drew officially divorced her mother.
Kit Culkin
Drew Barrymore's not the only celebrity to have emancipated themself from their parents. Macaulay Culkin's childhood was marred by his father's terrible behavior. Macauley grew up in cramped conditions with his mom, dad, and seven siblings. When he rocketed to fame in Home Alone, his father became jealous and treated him even worse.
Macauley also accused Kit and Patricia Culkin of mismanaging his earnings and exploiting his movie career. After a lengthy and bitter legal battle over control of his finances, Macaulay ultimately divorced his mother and father.
Bing Crosby
Bing Crosby was a great singer, but he was a terrible father. Or was he? After Crosby passed away, his son Gary's book Going My Own Way described his father as distant, cruel, and abusive. But, hold on to your horses because Bing's other son Phillip chimed in to defend his father.
Phillip called Gary "a liar, ugly, greedy, talentless, and money-grubbing." Not finished there, he also said his brother was a "whining, crybaby, walking around with a two-by-four on his shoulder and just daring people to nudge it off."
Dina Lohan
Lindsay Lohan's mom is often referred to as the "Worst Mother in America." Dina Lohan gained notoriety as her daughter Lindsay's manager and is to blame for the child star turned party girl's bad reputation.
Dina introduced Lindsay to adult beverages and Hollywood's excesses when she was still a teenager. Lindsay has also accused her mom of stealing her earnings. In 2012, Dina appeared on Dr. Phil to tell her side of the story, but it didn't go well. She flipped off the cameras and demanded to go home.
Henry Fonda
Henry Fonda's relationship with his children Peter and Jane was complex. Despite his iconic Hollywood status, Henry was emotionally unavailable. Serving in World War II made him even more distant, leading to outbursts of anger whenever his children sought his love or comfort.
All this led to their mother, Frances Seymour, taking her own life. Fonda lied to his children about the cause of her death and kept them away from the funeral. Young Jane Fonda eventually discovered the truth of her mother's demise by reading a magazine.
Shirley MacLaine
Shirley MacLaine's relationship with her daughter, Stephanie Sachiko Parker, a.k.a. Sachi, was always strained. When Sachi was little, her mother began receiving kidnapping threats, so the tiny tot was sent to Japan to live with her father and his mistress.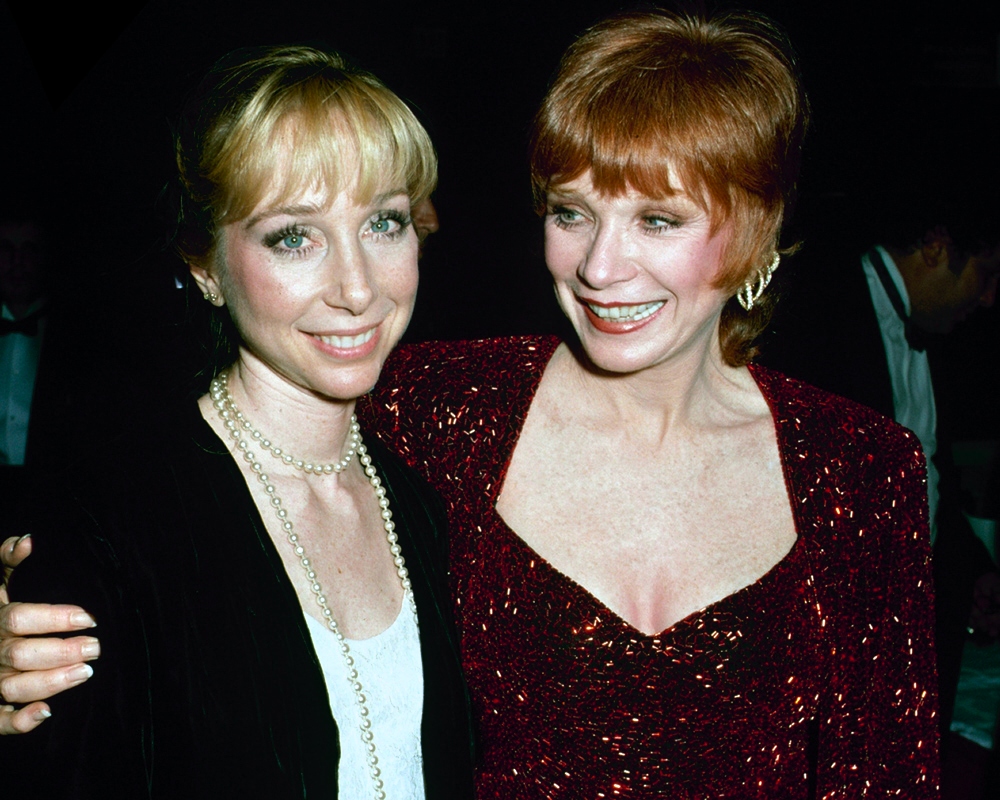 Shirley was often busy filming or touring, so only visited her daughter for Christmas and holidays. Sachi eventually released a tell-all book about her mother's negligence and abandonment. Her mother described the book as a "dishonest, opportunistic effort" written by a child she had always loved.
Marlon Brando and Anna Kashfi
Marlon Brando's marriage to Anna Kashfi was a whirlwind, and when they filed for divorce, their son Christian was the subject of a bitter custody battle — which the actor eventually won. Anna discovered that Marlon was in France filming, so she kidnapped Christian from school and smuggled him over the Mexican border.
All this trauma affected Christian badly. In 1990, he took the life of his half-sister Cheyenne and went to jail. Christian was eventually found living in a tent, starving, emaciated, and suffering from pneumonia. He passed away in 2008, aged 49.
Woody Allen
Woody Allen has made some great films over the years, but he has to be the worst celebrity parent in history. Creepy, cruel, manipulative, and blackmailing, the film director had inappropriate relations with several of his adopted children and even married his own stepdaughter, Soon-Yi Previn.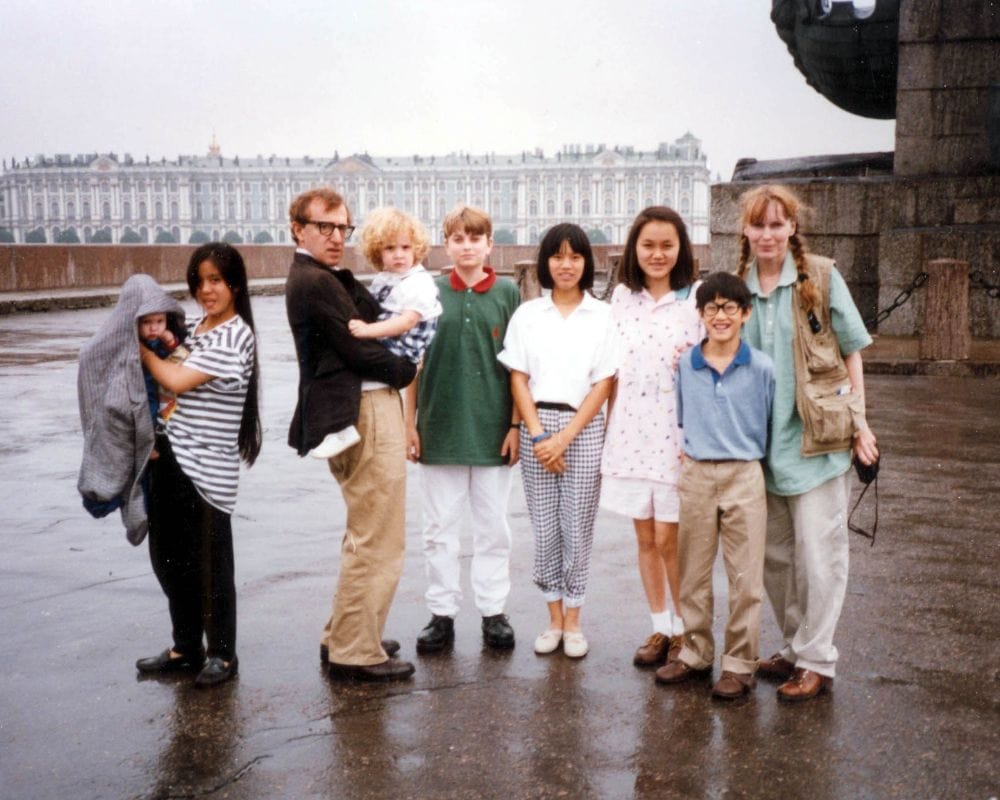 30 years later, Dylan Farrow revisited the childhood trauma Allen inflicted on her in HBO's brilliant but harrowing 2018 documentary, Allen v. Farrow. Woody maintains that young Dylan was coached by her mother, Mia Farrow, to say awful things about him.
Murry Wilson
The Beach Boys featured three brothers— Brian, Dennis, and Carl Wilson — plus a cousin and a friend. Their harmonized vocals, carefree lyrics, and radiant attitudes suggested everything was fine and dandy in sunny California. But behind the scenes, The Beach Boys' father, Murry Wilson, was a monster.
Murry Wilson's methods to get his boys to perform were so obscene we cannot mention them here. Brian recalled, "My dad was violent. He was cruel… Whenever I got afraid, he would yell at me or slap me."
Angela Lansbury
Angela Lansbury was a star of stage and screen who delighted audiences during an eight-decade career. Most famous for playing writer detective Jessica Fletcher in Murder, She Wrote, Lansbury was undoubtedly a loving mother to children Anthony, Diedre, and David. But, there's a but — a big but!
Legend says that in 1968, Lansbury wrote a note for her 15–year-old daughter giving her permission to party with the Manson Family. In fairness, once she found out, Angela saved Diedre from maniacal cult leader Charles Manson and moved her family to Ireland.
Constance Meester
Actress and singer Leighton Meester is best known for playing Blair Waldorf in Gossip Girl. She was born when her mother was in prison, so her grandmother raised her until her mother's release. But in 2011, Leighton accused her mother of stealing her younger brother's medical care funds to pay for cosmetic surgery.
Constance sued Leighton, claiming she was entitled to her daughter's earnings as she'd made sacrifices by moving Leighton to Los Angeles for her acting career. The legal dispute was eventually settled out of court.
40+ Funny Insults Directed at Celebrities
Okay, so most of them are multi-millionaires, living in their own mansions. But, life is not all sunshine and rainbows for the Hollywood elite. Thanks to the internet and social media, most celebrities often find themselves on the receiving end of harsh criticism. The Reddit message board r/rareinsults is the perfect place to find some of the most random and hilarious insults that have been hurled at some of the world's most famous faces.
Belittling Billionaire Bezos
Amazon mogul Jeff Bezos is one of the richest men on the entire planet. Just like SpaceX founder Elon Musk, Jeff Bezos is often the butt of jokes online, due to his extreme wealth.
Popular comedian Bo Burnham recently lampooned the billionaire in his new Netflix special Inside, and he's not the only one who has made jokes at Bezos' expense. This tweet insults Bezos, suggesting that he would never use his money to give back to the community.
Jimmy Fallon Gets Roasted in Comments
Here, we have not one but three internet insults directed towards talk show host and comedian Jimmy Fallon. His television show is a hit across the country, with many celebrities lining up to sit on his couch. However, some viewers find his interviewing style to be disingenuous.
These YouTube commenters are clearly not fans of Fallon, comparing him to an anthropomorphic dog and five squirrels in a human suit. They also accuse him of interrupting guests and fake laughing at them.
A Taste of Her Own Medicine
It's never okay to insult people's appearance, but daytime television host Wendy Williams has a reputation for saying some pretty controversial things. This YouTube commenter decided to fight fire with fire, by saying that she looks like a character from an obscure 2002 sci-fi movie called The Time Machine.
We can't say that we condone their comment, but it's also kind of funny. At the end of the day, you should think before you comment, or in Wendy's case, gossip.
You're Not the Boss of Me
Go find a Zoomer and show them this picture of pop-punk icons Green Day. You could tell them that this is a photo of the cast of Malcolm in the Middle and they would probably believe you.
In fairness, they're unlikely to have ever seen an episode of the hit '90s sitcom. They probably also have no idea what the members of Green Day look like. Take our word for it, Gen-Z. We swear this is a funny observation.
Collecting Rings Like Thanos
The 'Jenny From the Block' singer has a lot of thoughts about romance. She has been in a series of on-again-off-again relationships, with stars like Ben Affleck and Alex 'A-Rod' Rodriguez. She was quoted in an interview to have said that men are "useless" until they are 33 years old.
One commenter clapped back with a hilarious insult, comparing her collection of engagement rings to that of the MCU's villain Thanos! Maybe her relationship advice is not the most trustworthy.
The Invisible Woman
This Reddit user was not holding back when they made this post about The Fantastic Four actress Jessica Alba. They said that her role as The Invisible Woman was accurate as she hasn't been seen in a movie role since!
The film wasn't overly successful but at least it wasn't as critically and commercially panned as the disastrous 2015 remake! We don't think Jessica will be bothered by this insult since she has an estimated net worth of $200 million.
Ellen the P.E. Teacher
Talkshow host Ellen DeGeneres has not had an easy time over the past year. The Ellen Show has come to an end after 19 seasons and 18 years, and she has been destroyed in the press following allegations of abuse behind the scenes.
This Twitter user decided to rub salt in the wound by comparing her and her brother, Vance DeGeneres, to P.E. teachers. It must have something to do with their vaguely annoyed facial expressions and cropped blond haircuts.
Maisie the Young Grandma
The 'Celebrities Reading Mean Tweets' segment of Jimmy Kimmel Live! is a source of comedy gold. He makes famous faces read some of the harsh messages that they have received on the popular social media site.
Here, Game of Thrones star Maisie Williams shares some of the insults that she has been met with online. Apparently, she looks like a "very young grandma," whatever that's supposed to mean. Maybe her quirky style has something to do with it?
Television Versus Reality
The Mandalorian star Pedro Pascal is one of the most in-demand Hollywood stars right now. Fans love him for his portrayal of disarming and intimidating characters in series like Narcos and Game of Thrones, but his true persona could not be further from his on-screen roles.
This YouTube commenter claimed that he resembled a homeless person who had been "crashing on your couch for the last three weeks". Hopefully, Pedro has a sense of humor to deal with these insults.
Adam Levine's Basic Tattoos
Maroon 5 frontman Adam Levine often finds himself on the receiving end of insults online. The band's music, while commercially successful, is an acquired taste. Now, he has been criticized online for his generic taste in tattoos.
One Reddit user said that he looks like he visited a tattoo shop and asked to "look like a tattooed guy." Another commenter said he looked like a "bathroom wall in a gas station." Yikes! Tattoos aren't for everyone, but this seems pretty harsh!
Mark Wahlberg's New Look
Mark Wahlberg is a versatile actor, having played roles in comedies like The Other Guys and dramas including The Departed. In this photo, he was sporting a mustache for a new part in the Hollywood movie, Uncharted.
Fans weren't impressed, hitting him with insults such as this one! He was compared to J. Jonah Jameson from the Spiderman comics and Queen frontman Freddie Mercury in the space of one 108 character tweet. We can't say we disagree — the resemblance is uncanny!
Snoop Dogg's Cute Hairstyle
Snoop Dogg is famous for plenty of reasons. His iconic songs including "Drop it Like It's Hot" and "Nuthin But a G'Thang" have solidified his place in music royalty. He's also famous for his trademark hairstyles, experimenting with braids and cornrows.
This YouTube commenter noticed that Snoop is "the only one who can have the hairstyle of a five-year-old girl and still look cool." It's safe to say Snoop looks cool no matter what hairstyle he's sporting.
Bikini Bottom Hairstyle Inspiration
Maroon 5's Adam Levine makes the list yet again with this ridiculous hair moment. He was captured in a YouTube video rocking a mohawk, and it's safe to say that his fans were not impressed.
One commenter pointed out that he looked like a combination of Spongebob and Squidward's houses from the famous Nickelodeon series. In other words, a pineapple mixed with an Easter Island statue. It's not the most hurtful insult in the world, but it's bound to sting!
Adam Sandler's New Look
Comedian and actor Adam Sandler is famous for starring in movies like Happy Gilmore, Grown Ups, and The Waterboy. His career took an interesting turn when he featured in the indie drama Uncut Gems, which was released in 2020.
It was an unexpected move for Sandler, and fans were shocked to see a more serious side of the beloved actor. One fan even posted on Twitter saying 2020 Adam Sandler looked like he would "abduct and sell 1995 Adam Sandler."
David Blaine's Boring Face
Magic man David Blaine was seemingly everywhere in the early 2000s. He made a comeback in 2020 after a decade away from the limelight, announcing a new stunt entitled 'Ascension.' Later that summer, he flew over the Arizona desert using helium balloons, wowing his fans in the process.
However, some people were less than impressed with Blaine's stunts. One Twitter user insulted him, saying "David Blaine looks like his voice is sending his face to sleep." Now, that's pretty harsh!
Comparing Jennifer Aniston to Flour
Jennifer Aniston is beloved all over the world for her portrayal of ditzy rich girl Rachel Green in Friends. The popular sitcom launched her career, and she became a member of the Hollywood elite within a few short years.
But not everyone is a fan of Aniston, as she discovered when featuring on Jimmy Kimmel's 'Celebrities Read Mean Tweets' segment. She read out one tweet saying, "Jennifer Aniston is what happens when a bag of flour gets its big break."
The Fake Slim Shady
English actor Tom Holland is perhaps best known for starring as Spiderman/Peter Parker in the Marvel Cinematic Universe. However, in recent years he has proven himself to be a versatile actor with a diverse range.
He recently sported a shaved head for a new role, and fans were divided over his new look. This hilarious tweet has pointed out his resemblance to Marshall Mathers — a.k.a. Eminem! Although, it's safe to say that he looks like a much friendlier version.
Kimmel Versus Eminem
From the fake Slim Shady to the real Slim Shady! Here we have comedian Jimmy Kimmel starring alongside the legendary rapper in a YouTube skit. They both appear to be sporting the same outfit, but they have ended up looking rather different from each other.
Eminem has achieved the cool rapper look, whilst Kimmel apparently looks like "a dad on a sick day from work." At least Kimmel is a self-deprecating comedian, so he's probably used to these insults!
Elon Musk's Dumb Dancing
SpaceX mogul Elon Musk isn't afraid of making a fool of himself, as he recently proved on Saturday Night Live! Here, we can see Musk showing off his best dance moves on YouTube.
He was roasted in the comments by one user who said, "He dances like a toddler who is still figuring out how his arms work." Considering he is one of the richest men on the planet, Musk probably doesn't care what a bored teenager has to say.
He's No Captain America
Actor Bob Odenkirk is known for his role as crooked lawyer Saul in Breaking Bad and its spin-off, Better Call Saul. You may be surprised to know that he made his name on the stand-up comedy circuit, and there are plenty of videos on YouTube that show off his comedic stylings.
He even had his own show, the HBO sketch comedy series Mr. Show with Bob and David. This YouTube commenter savagely called him "G-d's first draft of Chris Evans!"
Travis Scott Looks Like Bacteria
Travis Scott has a lot to be happy about. He's a wealthy rapper who has an adorable baby with one of the world's most famous reality TV stars, Kylie Jenner. He probably doesn't care about what online trolls and bored internet users have to say about him!
Of all of the insults he could have been leveled with, this one doesn't seem too harsh. The original poster is comparing his cornrows to bacteria. On second thought, that's pretty rude!
Billie's Bargain Bin
When you are a pop star like Billie Eilish, you have to be prepared to receive insults online. It's not fair, but unfortunately, it's a fact about the cruel world we live in. Social media has made it easy for anyone to voice their opinions, even if they're rude.
Here is Billie reading out a mean tweet on TV show Jimmy Kimmel Live!. They said that her clothes look like they've been taken from a lost and found bin!
A Vandalized Pineapple
The rap world could be incomplete without petty beef. From the days of Tupac and Biggie to the modern rap game of today, artists are constantly releasing diss tracks and spreading insults about other musicians online.
"Gucci Gang" singer Lil Pump recently hit out at Eminem, and his fans did not react well! One Facebook user took aim at Lil Pump's colorful hairstyle, saying, "At least Eminem doesn't bear resemblance to a vandalized pineapple!" We have to admit, that's accurate!
Justin Bieber Lookalikes
Rapper Machine Gun Kelly is currently in a relationship with Jennifer's Body actress Megan Fox. But before their much-publicized relationship began, he was romantically linked to singer Halsey. They have collaborated on a few songs together, and they were rumored to have dated on and off for a few years.
One Twitter user decided to poke fun at the couple, saying, "So you're telling me neither of these people is Justin Bieber?" They both sport his signature cropped hairstyle, after all!
Vanilla Ice Takes the Heat
It may sound cruel, but Robert Matthew Van Winkle (better known as Vanilla Ice) has become somewhat of a laughing stock over the past few years. The "Ice Ice Baby" singer hit the headlines after hosting a concert at the height of the coronavirus pandemic, despite health guidelines warning against mass gatherings.
He was met with plenty of insults online, including this zinger from one Facebook user, who said, "Should be fine, we're still allowed in groups of ten." Roasted!
Which One Is Real?
Facebook founder Mark Zuckerberg is often the subject of online jokes and memes. Considering he invented one of the most prominent social media platforms on planet Earth, it was almost inevitable that he would end up being lampooned on the internet.
One Twitter user made fun of him by saying, "How is it that the Madame Tussauds waxwork of Mark Zuckerberg looks more like a real person than Mark Zuckerberg does?" It's actually hard to tell which one is real!
Mary Kate and Ashley's New Look
Mary Kate and Ashley Olsen rose to fame in the 1990s after starring in the hit sitcom Full House. They eventually became full-blown teen superstars, earning their own TV shows, lines of merchandise, and a host of movies. Today, the twins look very different from the fresh-faced kids of the '90s.
This hilarious Reddit post makes fun of their new, bohemian-inspired look! This post is fairly tame compared to the kind of insults usually leveled at child stars.
Zuckerberg the Zombie
We continue the list of hilarious celebrity insults with another Mark Zuckerberg roast! We almost feel bad for making fun of him, but something tells us that: a) He will never find out, and b) He will never care.
This tweet compares him to a "guy in a zombie movie who has been bitten but is trying to keep it a secret from everyone." His spooked face definitely gives off a secret zombie vibe. But, would he survive the apocalypse?!
Can't Impress Kylo Ren
Adam Driver has mastered the resting professor face. What does that mean, you ask? Well, he looks like an academic who's sick and tired of hearing his student present a report on religious symbolism in medieval art that they copied off Wikipedia.
The actor is known for his expressive face and depth of emotion, having starred in HBO's hit series Girls and the recent movies in the Star Wars franchise. Kylo Ren is clearly a hard person to impress.
Bieber's New Look
Teen pop icon Justin Bieber has tried many different looks over the years. He's had every length of hair, every style of facial hair, and he's sported some truly outrageous outfits. However, no one expected him to guest star on Saturday Night Live looking like a recovering addict.
This Twitter user pointed out that Bieber looks like a patient posing with the executive director of a therapy program. The disheveled hair, mustache, and casual hoodie are certainly an interesting combination.
Big Bang Black Veil Brides
Andy Biersack (or 'Andy Six') is best known for being the frontman of emo band Black Veil Brides. Despite being 30 years of age, he's the poster boy for moody and misunderstood teenagers all over the world. If you're not an emo kid, you may not understand his appeal.
This Twitter user has decided to compare him to the nerdy genius Sheldon from The Big Bang Theory! It's true — if Sheldon wore eyeliner, he would probably look like this.
Ellen Is Like Fake Pockets
It's fair to say that Ellen DeGeneres isn't the most popular television host. In 2020, there was even a death hoax. #RipEllen was trending all over the world, as people claimed she had fallen off of a roof!
People tend to spread insults about her on social media websites like Twitter, but she doesn't care about the trolls. This tweet says that she is the human equivalent of fake pockets on clothes. This probably means she is useless and irritating. Ouch!
Prince William Looks Different
Prince William has been through a lot in his lifetime. He may have been born into an incredible position of wealth and privilege, but he's still a human being who experiences the process of aging just like everyone else. However, the internet is full of cruel jokes and insults at his expense.
He's an incredibly famous worldwide celebrity, after all. Apparently, Prince William looks like the author of a young adult vampire romance novel. There are worse insults!
Caitlyn Jenner and the Deathly Hallows
No one looks good in a randomly paused freeze-frame of a YouTube video. Poor Caitlyn Jenner has been on the receiving end of some harsh insults in the comments section of this Comedy Central roast!
The user likened her to one of the goblins from Gringott's bank in the Harry Potter franchise! Having experienced the drama of the Kardashian family, she has grown a thick skin over the years. So, we doubt that she will be bothered by this comment.
Poorly Drawn Will Smith
Juwan Howard is a former professional basketball player and current head coach of the Michigan Wolverines. He has had a hugely successful career in his own right, but this doesn't stop him from being compared to rapper/actor Will Smith on a regular basis!
The two do share some similar facial features, it has to be said. Twitter users often call him an "off-brand version of Will Smith" or in this case, a badly drawn version of the singer.
Stealing People's Jokes
The world of comedy can be a place of fierce competition and fiery insults. While it may look like fun and games on the outside, it can be a tough industry, with many comedians accusing other performers of stealing their jokes. Sometimes it can be an accident or coincidence, but some comedians have a reputation for plagiarism.
This Twitter user has accused Amy Schumer of allegedly stealing jokes from other comedians on a regular basis, a claim she vehemently denies.
Deftones Guy Fieri
Chino Moreno is the frontman of the alternative metal band, Deftones. He's known for his dramatic tenor voice and whispered vocal technique, and the band has been hugely successful since they debuted in the early '90s.
One Twitter user pointed out his celebrity lookalike by comparing him to chef and TV personality Guy Fieri! While this may sound like an insult to some people, others would argue that Fieri is a legend of modern television and a true culinary expert!
What's Up, Jake Paulers?
Jake Paul is a definitely divisive figure. He started off as a content creator on the short-lived six-second video app Vine, before making the move to Disney Channel, featuring in the kids' comedy series Bizaardvark.
He later decided to ditch his family-friendly persona by making controversial and explicit content on YouTube, before becoming an amateur boxer! Love him or hate him, his success speaks for itself. Although, according to this Twitter poll, the majority of people hate him.
Is Post Malone Rich or Homeless?
Post Malone is the king of the shabby chic style. He usually rocks messy, unkempt hair with thousands of dollars worth of jewelry and flashy clothing. Combined with his face tattoos and beard, Post Malone's look is truly unique.
One YouTube commenter insulted him by saying, "Post Malone has mastered the art of looking rich and homeless at the same time." He may look homeless sometimes, but his catalog of hits and bursting bank account definitely tell a different story.
Draco DeGeneres
Do you recognize the blond-haired celebrity in this photo? One YouTube commenter insulted them by saying, "Why did Eminem dress up like Ellen DeGeneres?" It is, in fact, Harry Potter actor Tom Felton!
He plays villain Draco Malfoy in the famous film franchise, but he hasn't experienced mainstream success in Hollywood like his co-stars Daniel Radcliffe, Rupert Grint, and Emma Watson. He has continued acting, starring in indie films such as Feed, The Forgotten Battle, and Breaking for Whales.
Marilyn Manson or Nic Cage?
Goth musician Marilyn Manson has featured in the tabloid press many times over the years, due to his scandalous personal life and his controversial music. He hit the headlines again in 2021 following allegations of abuse, and internet users have not taken kindly to the news. He has effectively been canceled online!
One Reddit user compared him to Nicolas Cage, "cosplaying as someone from Cyberpunk." As he has gotten older, his goth look has begun to look like a costume.
Lil Pump's Bedtime Routine
Gazzy Garcia, also known by his rap moniker Lil Pump, is not exactly famous for his intellect. He even has a song named "Stupid," released in 2017! He's one of the leading members of the SoundCloud rap scene and is known for his controversial, party-based music and hyperactive public persona.
This tweet takes aim at his intelligence, saying, "Lil Pump is the type of person to put a ruler under his pillow to find out how long he slept."
Vin Diesel's Stunt Double Looks Familiar
Vin Diesel is famous for portraying street racer Dominic Toretto in the Fast and The Furious franchise. He bagged the role thanks to his buff physique and charisma, making him the perfect action movie star.
He has since branched out to the Marvel Cinematic Universe, providing the voice of anthropomorphic tree Groot in the Guardians of the Galaxy movies! According to one tweet, Diesel looks like a stunt double of himself. Is that even an insult? We'll let you decide!
Bark Ruffalo
From one Marvel star to another, this tweet is aimed at The Incredible Hulk himself, American actor Mark Ruffalo. It may not be the most savage insult in the world, but it's definitely funny.
One Twitter user criticized his name, saying that it sounded like a dog trying to make up a human name! Maybe Mark Ruffalo is actually hiding a secret identity, just like his character Bruce Banner? What would his real name be? What about Bark Ruffalo?